May. 24, 2022 01:15PM PST
Graphene Investing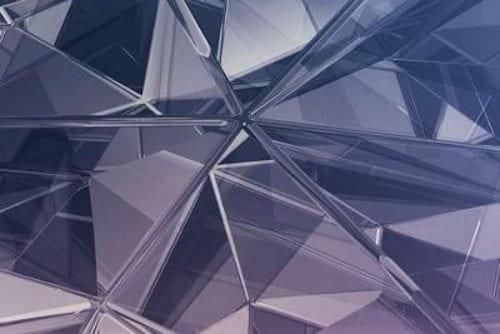 Interested in investing in graphene? Here's an overview of a wide selection of publicly traded graphene companies from around the world.
Graphene is often heralded as the "wonder material" of the 21st century. Investing in graphene companies offers investors exposure to a growing number of graphene applications across a diverse set of industries.
Grand View Research is forecasting that the graphene market will grow at a compound annual growth rate of 43.2 percent between 2021 and 2028 to reach US$1.68 billion by 2028. The firm says that revenue for electronic applications of graphene will be a major contributor to that growth.
For its part, IDTechEx Research expects industries such as energy storage and composites to make up most of the graphene market, comprising 25 percent and 40 percent of the sector by 2027, respectively.
---
According to Markets and Markets, the global graphene market is mainly being driven by demand from the Asia-Pacific region, due in large part to its high economic growth rate, manufacturing industries, low labor costs and growing graphene-based application patents. Rising demand for printed electronics in this region is another factor.
Here's a look at eight of the leading graphene companies in the market today, based on research gleaned from intelligence firms Fortune Business Insights and Brainy Insights. These publicly traded graphene companies are listed in alphabetical order, and all data was accurate as of May 13, 2022.
1. Applied Graphene Materials (LSE:AGM,OTCQB:APGMF)
Market cap: GPB 10.94 million
Applied Graphene Materials has a proprietary "bottom-up" process for making high-volume graphene nanoplatelets. The firm is targeting commercial applications in three core markets: coatings, composites and polymers plus functional fluids. The company emphasizes that its manufacturing process does not rely on graphite, instead using sustainable, readily available raw materials.
Since being founded in 2010, Applied Graphene has developed a sales distribution network that covers Europe and North America; it also has a partner in Japan. Recently, the company shared that testing has demonstrated that its "graphene nanoplatelet dispersions can enable high-performance paints and coatings to effectively protect a substrate against harsh chemicals in highly aggressive environments."
2. CVD Equipment (NASDAQ:CVV)
Market cap: US$28.4 million
CVD Equipment produces chemical vapor deposition (CVD), gas control and other types of equipment and process solutions for developing and creating materials and coatings for a range of industrial applications. These uses include aerospace engine components, medical implants, semiconductors, battery nanomaterials and solar cells.
CVD processing can be used to produce graphene and nanomaterials such as carbon nanotubes and silicon nanowires. The company recently posted news indicating that it has seen increasing demand for its nanotechnology materials, including carbon nanotubes and graphene and silicon nanowires, "to support development and manufacturing for battery materials used in electric vehicles."
3. Directa Plus (LSE:DCTA)
Market cap: GBP 71.34 million
Leading graphene nanoplatelet producer Directa Plus makes products designed for commercial applications, such as textiles and composites. Based in Italy, Directa Plus states that it has developed a patented graphene material that is both portable and scalable. Directa Plus casts a wide net, even using its graphene for golf balls with the aim of improving users' control and swings using elasticity.
4. First Graphene (ASX:FGR,OTCQB:FGPHF)
Market cap: AU$64.4 million
First Graphene is an advanced materials company that is looking to position itself in the lowest-cost quartile of global graphene suppliers. The company says it has developed an environmentally sound method of converting ultra-high-grade graphite into the lowest-cost, highest-quality graphene in bulk quantities.
It is working with three Australian universities on developing graphene products and associated intellectual properties, including PureGRAPH, its graphene powder. First Graphene is vertically integrated, and applications for its products extend to fire retardancy, energy storage and concrete, among others.
5. G6 Materials (TSXV:GGG,OTCQB:GPHBF)
Market cap: C$11.46 million
G6 Materials provides low-cost graphene solutions for a variety of commercial, research and military applications. The company's wholly owned subsidiary, Graphene Laboratories, offers over 100 graphene and graphene-related products to over 14,000 customers worldwide through the company's ecommerce website.
The firm's most notable clients include NASA, Ford Motor Company (NYSE:F), Apple (NASDAQ:AAPL), Samsung Electronics (KRX:005930) and IBM (NYSE:IBM).
In early 2022, G6 Materials announced that its wholly owned subsidiary, Graphene Laboratories, had entered into a testing services agreement with the US Army Engineer Research & Development Center. Under the agreement, Graphene Laboratories will assess the performance characteristics and quality of graphene oxide materials in solving environmental challenges.
6. Haydale Graphene Industries (LSE:HAYD,OTC Pink:HDGHF)
Market cap: GBP 33.13­7 million
Haydale Graphene Industries is the holding company for both Haydale and Haydale Composite Solutions.
The former has developed a patented proprietary and scalable plasma process that's aimed at functionalizing graphene and other nanomaterials. Using the technology, Haydale is able to supply tailored solutions to both raw material suppliers and product manufacturers. The latter is focused on the design, development and commercialization of advanced polymer composite materials. Haydale Composite Solutions takes care of the entire development cycle, from applied research to setting up manufacturing plants.
7. NanoXplore (TSXV:GRA,OTCQX:NNXPF)
Market cap: C$494.57 million
Established in 2011, NanoXplore is a public graphene company founded by Dr. Soroush Nazarpour. On its website, NanoXplore highlights the quality of its graphene, noting that it's able to produce high volumes of the material at affordable prices due to its "unique production process." NanoXplore states that its process is "environmentally friendly and compatible with a wide range of manufacturing processes and government regulations."
The company's GrapheneBlack graphene powder can be used in plastic products to greatly increase their reusability and recyclability. In May 2022, the company announced a long-term supply agreement with Molding Products to produce and sell GrapheneBlack SMC. This product can be used to create lightweight composite vehicle exterior and vehicle battery enclosure parts.
8. Zentek (TSXV:ZEN,NASDAQ:ZTEK)
Market cap: C$256.59 million
Zentek is developing and commercializing next-generation nanomaterials, including graphene-based materials, for the healthcare industry and beyond through strategic partnerships. Formerly called ZEN Graphene, the company owns the Albany graphite deposit in Northern Ontario.
The company is developing technology to produce monolayer graphene. Zentek has said its Albany graphite deposit is "ideally suited for making high-quality graphene for unique and highly technical uses."
Private graphene companies
The graphene stocks listed above are by no means the only graphene-focused companies. Investors interested in graphene investment would also do well to learn more about the private companies focused on graphene technology, including: 2D Carbon Tech, ACS Material, Advanced Graphene Products, Anderlab Technologies, Graphene Platform, Graphenea, Grafoid and XG Sciences.
This is an updated version of an article originally published by the Investing News Network in 2015.

Don't forget to follow us @INN_Technology for real-time news updates!
Securities Disclosure: I, Melissa Pistilli, hold no direct investment interest in any company mentioned in this article.
Featured
Investing News Network websites or approved third-party tools use cookies. Please refer to the  cookie policy for collected data, privacy and GDPR compliance. By continuing to browse the site, you agree to our use of cookies.