Odorless Cannabis Providing Smokers with Discreet Consumption Options
Oct. 31, 2019 02:00PM PST
Featured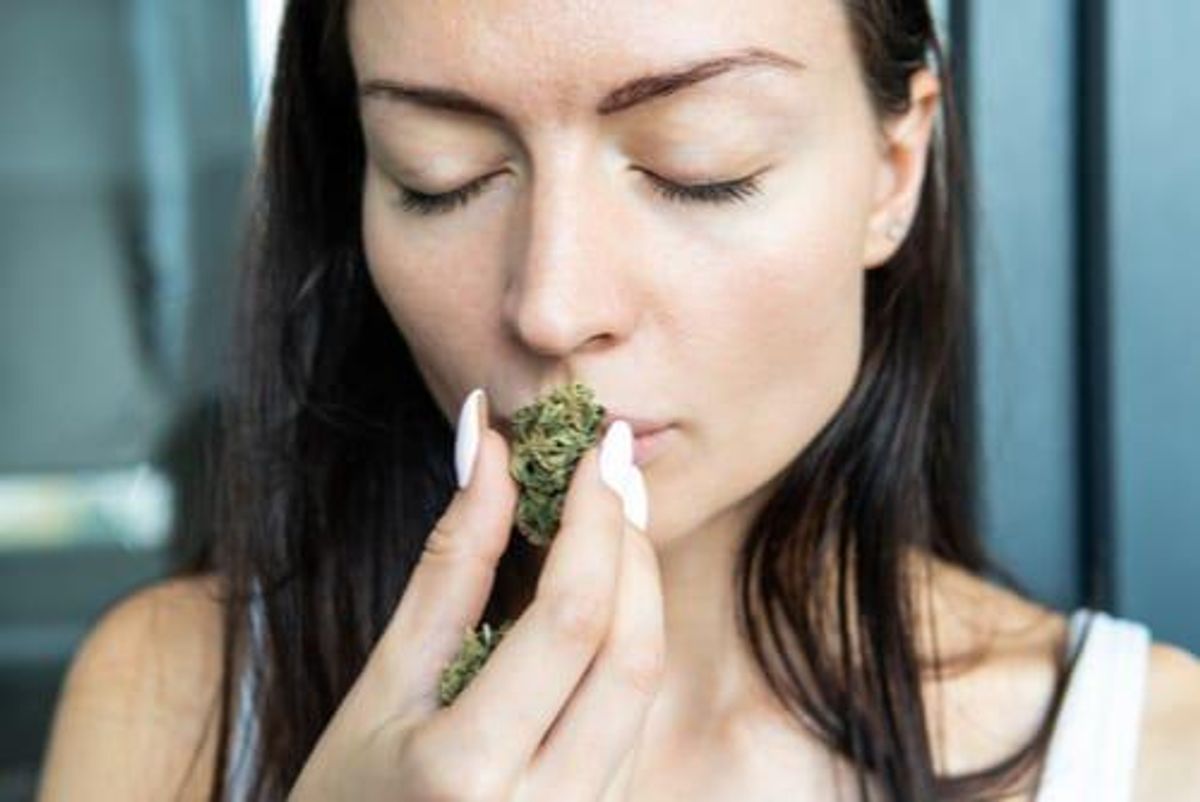 Odorless cannabis is one of the latest industry innovations that has the potential to revolutionize the way consumers smoke cannabis.
Odorless cannabis is offering new means for marijuana lovers and medical cannabis users to smoke discreetly without upsetting their neighbors.
Following the legalization of cannabis in many jurisdictions across North America, the social repercussions of openly smoking cannabis have remained an issue given the distinct odor of burning dried flower. With cannabis smokers increasingly enjoying a toke out in the open, those left to tolerate the smell have made their opposition known. A recent survey conducted by PSB Research, Burson Cohen & Wolfe, Civilized and BuzzFeed News found that a large majority of Americans and Canadians detest the smell of cannabis in public.
The fact that the smell of cannabis can be repugnant to neighbors, friends and family has created an opportunity for innovative cannabis companies to develop an effective product that doesn't impact those nearby.
Odorless cannabis and product differentiation
Cannabis legalization is spreading across the world, opening up markets in South America, Europe and potentially Asia. Arcview Market Research and BDS Analytics have forecast that the value of the global cannabis market could reach US$40.6 billion in 2024. "Countries are realizing that people are using cannabis anyways. They can either tax it and regulate it or they can do nothing," said Tom Adams, managing director of industry intelligence at BDS Analytics. "That realization is set to spread globally and it won't take that long to see cannabis prohibition unravel."
The challenge to gain market share in this increasingly competitive global landscape is leading cannabis companies to develop innovative product offerings that can differentiate their brand. "(Licensed producers) will have to significantly differentiate their products while staying ahead of the curve on consumer trends and preferences in order to consistently fill sales channels and drive demand for products at the retail level," investment dealer Eight Capital said in a recent report on cannabis industry catalysts.
One of the ways some cannabis companies are looking to differentiate their product offerings and gain a competitive advantage is in the potential market for odorless cannabis products.
Innovations in cannabis technology
In their report "How do you define your future in an undefined market?" Ernst and Young advise that "the right investment in technology and innovation can provide a competitive advantage and allow for differentiation in the market." Some cannabis companies are discovering that eliminating the pungent odor or the tell-tale taste of weed from their product offerings might give them that competitive advantage.
CannabCo Pharmaceutical, based in Ontario, Canada, is deploying exclusively-licensed advanced cannabis technology known as PURECANN™ to produce cannabis that is nearly odorless even when smoked. The good manufacturing practices (GMP)-compliant technology was originally developed to produce easier to smoke flower for the medical cannabis market. However, CannabCo's management was surprised to find that PURECANN had the added benefit of eliminating much of the plant's odor.
"Originally, we were developing a better experience for medical users who struggle with the harshness of inhaling cannabis smoke," Mark Novak, CannabCo's COO and founder, told Investing News Network. Novak has over 20 years of brand marketing experience and extensive cannabis growing experience. "Many users find the excessive hard cough that can come with inhaling the product to be counteractive to medicating. While developing PURECANN, we found that as a byproduct of curtailing this harshness the cannabis product also became nearly odorless. Given the mass-market potential and useful applications of an odorless product we pursued this as a primary trait when announcing the product development."
CannabCo believes the PURECANN technology can have applications for other cannabis market segments outside of dried flower, such as edibles. The company is exploring a variety of cannabis-based consumables and non-consumables that can be produced using PURECANN for distribution to both medical and recreational cannabis markets in Canada and internationally.
While CannabCo might be the first company to introduce technology for producing odorless cannabis, a few other companies have developed technologies aimed at creating odorless and tasteless THC and CBD powders for use in cannabis beverages, edibles and pharmaceuticals. BevCanna Enterprises (CSE:BEV) has partnered with Nextleaf Solutions (CSE:OILS,OTCQB:OILFF,FWB:L0MA) to produce cannabis beverages containing odorless and tasteless water-soluble cannabinoid powders. Lexaria Bioscience's (CSE:LXX,OCTQX:LXRP) patented DehydraTECH™ technology uses fatty acids as a substrate material to protect beneficial compounds, including cannabinoids, in consumable products from the hostile environment of the stomach to improve bio-absorption. As a byproduct, the process also renders the products tasteless and odorless. The company has licensed the technology to Nuka Enterprises, the maker of 1906 brand cannabis chocolates and other edible products.
Odorless cannabis market potential
Why might cannabis consumers choose odorless cannabis products? "The use of such products is both primary and situational. There are numerous people that have tried our product and consider it a connoisseur experience," said CannabCo CEO Mark Pellicane. "They would rather have the odorless product than traditional flower. However, for those that relish the aroma as part of their cannabis experience, there are often times when eliminating the odor may be desirable. For example, family members, friends or roommates may not like or cannot tolerate cannabis odor, in which case smoking either medical or recreational cannabis in shared accommodations would be an inconvenience to others. Or when you simply do not want to broadcast to the neighborhood that you are smoking cannabis. Additionally, some medical cannabis users can not tolerate the natural odor."
For many cannabis consumers, the flavor and aroma of smoking marijuana is an important component of their ideal experience, which has led to a wide variety of colorfully named strains, each with its own distinct flavonoid and terpene profiles. However, as legalization brings cannabis consumption out of the shadows and into everyday life, a market for odorless cannabis may be developing.
The aforementioned Buzzfeed survey, conducted in the spring of 2019, found that 51 percent of Americans and 57 percent of Canadians don't like to smell cannabis in public. "The survey conducted this spring reveals that even while most people in both countries support legalization, they don't necessarily want it in their face," said Buzzfeed reporter Dominic Holden. When asked about the severity of the problem, 23 percent of Americans called it a major problem while a surprising 60 percent of Canadians felt the same way.
This abhorrence of cannabis odor in public extends to the neighbors of cannabis cultivation operations who don't appreciate the pungent smell of marijuana wafting through their communities. Cannabis Business Times in collaboration with industrial odor management firm Byers Scientific & Manufacturing published a special report in May 2019 on the subject of cannabis odor control. Nearly one in five of the cultivators that participated in the research study reported receiving complaints from neighbors or municipalities about cannabis odor.
"Cannabis's pungent odor is not universally loved. As cannabis becomes increasingly integrated into communities throughout North America, odor control issues have made their way into courthouses in several high-profile lawsuits, as well as into state and local regulatory frameworks," said the report.
Takeaway
Cannabis legalization is spreading like wildfire, exposing both consumers and their neighbors to the smell and smoke. For cannabis connoisseurs wishing to consume cannabis while being respectful to their family and neighbors, odorless cannabis offers a practical solution. Technological innovations in odorless cannabis products have the potential to enable discreet cannabis consumption, creating a new market segment in the process.
---
This INNSpired article was written as part of an advertising campaign for a company that is no longer a client of INN. This INNSpired article provides information which was sourced by INN, written according to INN's editorial standards, in order to help investors learn more about the company. The company's campaign fees paid for INN to create and update this INNSpired article. INN does not provide investment advice and the information on this profile should not be considered a recommendation to buy or sell any security. INN does not endorse or recommend the business, products, services or securities of any company profiled. If your company would benefit from being associated with INN's trusted news and education for investors, please
contact us
.
Investing News Network websites or approved third-party tools use cookies. Please refer to the cookie policy for collected data, privacy and GDPR compliance. By continuing to browse the site, you agree to our use of cookies.