How Artificial Intelligence and Machine Learning are Revolutionizing Mineral Exploration
Nov. 05, 2019 01:55PM PST
Emerging Technology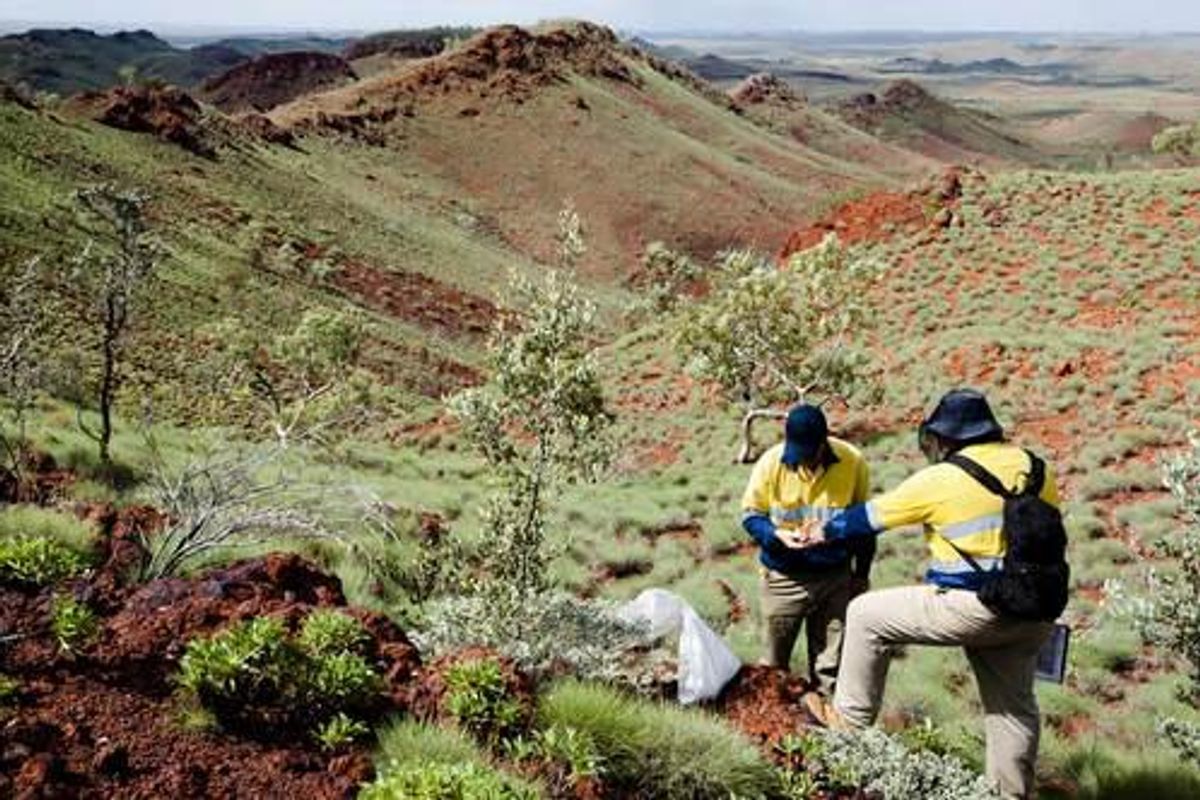 Machine learning and artificial intelligence are becoming key components of mineral exploration programs as companies set exploration targets.
Machine learning and artificial intelligence (AI) have the ability to solve two of the mining industry's biggest challenges: rising exploration costs and a lack of new discoveries.
After a heavy downturn in the past few years, the mining and mineral exploration sector is finally starting to recover, but deep challenges remain. In an industry that thrives on new discoveries, today's resource companies are finding it harder and more expensive to locate new deposits.
Gold provides one of the greatest examples of this dearth of new discoveries in the face of rising exploration costs. According to S&P Global Market Intelligence, a review of gold exploration spending over a 28 year period showed an outlay of US$54.3 billion from 2008 to 2017, 60 percent higher than what was spent in the 18 years prior to that period. However, gold discoveries declined significantly in the most recent decade compared to the preceding 18 year period. Between 1990 and 2007, gold exploration activities resulted in 1,726 million ounces defined across 222 discoveries, compared to a mere 215.5 million ounces in 41 discoveries between 2008 and 2017.
After decades of producing the raw materials modern civilization depends upon, mining companies are running out of easy-to-find surface deposits, and exploration teams are beginning to rely more and more on costly surveying and drill programs to find new deposits. Missing the mark can have a serious impact on market confidence and a company's ability to raise further funding or replenish reserves. The more precise your targets, the fewer holes you'll need to drill to hit pay dirt.
Machine learning and artificial intelligence
According to a market report by Lucintel, the global AI market is expected to grow at a compound annual growth rate (CAGR) of 26 percent from 2019 to reach US$71 billion by 2024. The growing adoption of cloud-based technology and the plethora of applications for AI across a wide range of industries are seen as major drivers for this market.
Mineral exploration companies are looking for new tools and methods that can help them conduct cost-effective exploration programs and make quality discoveries. Recent developments in AI and machine learning technology are revolutionizing the way exploration companies conduct their field programs, taking out the guesswork and minimizing the risk inherent in the search for new deposits. These advancements in data analytics have the potential to rapidly identify new deposits, saving time and money.
The Northern Miner's report Using Big Data and AI for Smarter Mineral Exploration highlights the impact this technology will have on the future of the mining industry: "Big data, artificial intelligence, and the Internet of things are some of the new phrases that today's mineral explorers are bringing into their workday vocabulary as they seek new ways to achieve accelerated exploration, discovery and production through improved accuracy in deposit-modeling capacity — ultimately leading to new revenue streams that are achieved sooner."
"Market volatility and a downturn in commodity prices have created a new normal where cost cuts, automation and operational efficiency are vitally important," says The World Economic Forum in a recent report on seven trends shaping the industry. One of the major determinants for success in managing this "new normal" will be the way companies manage data. "Collecting and processing massive amounts of data will be essential for mining companies as they digitalize and automate their operations," the report highlighted. As more companies put AI and machine learning to the test, this technology has the potential to disrupt the resource industry.
Machine learning and mineral exploration
Exploration is one of the longest and most inherently risky phases in the lifecycle of a mine. The goal of any early-stage exploration program today is to collect, analyze and interpret data to help focus on new deposit discoveries. The data collected during early exploration helps geological teams determine drill hole targets. Proper drill placement is essential to returning high-quality assays and building resource models to guide further exploration. Data collected through these drill programs is a key component in a mineral resource project reaching the critical milestones that help to de-risk it such as mineral resource estimates, preliminary economic assessments (PEAs) and feasibility studies.
Advancements in exploration technology in recent decades have unlocked multiple sources of data. Today's geological teams gain information on projects via soil and chip samples, electromagnetic surveys, geochemistry, indicator metals, drill results and even historical data. However, for even the most experienced geologists, such complex databases can prove difficult to analyze and interpret.
"(Deposits) are farther down and harder to find, and there has also been much more data collected in the last 10 years than ever before. With all this data, geologists can't understand all of it together. But machine learning is able to find the (connections) for mineral exploration and find better targets," Vincent Dubé-Bourgeois, chief operating officer and director of GoldSpot Discoveries (TSXV:SPOT), told the Investing News Network (INN) at the fifth annual Collision Conference in Toronto. "Minerals form for a reason, so by working with geologists that already know the project, as well as data scientists, we are able to find that reason in the database."
GoldSpot has developed a platform that conducts a first-pass analysis of exploration data, extracting correlations and patterns that can help geologists identify new deposits. The platform standardizes and optimizes multiple layers of exploration data for machine learning, including known and inferred geological information available from multiple sources. The data is then run through several machine learning algorithms that can identify exploration targets by predicting where zones of high mineralization potential may occur. To further the advancement of AI-driven opportunities in the mining industry, the company has joined the Vector Institute to continue to develop AI-based methodologies for big data challenges in the mining industry. Vector is recognized as a leading artificial intelligence research center, advancing the field through partnerships with leading technology companies such as Google (NASDAQ:GOOG), Uber (NYSE:UBER) and Shopify (NYSE:SHOP).
Recently, the Mineral Exploration Research Centre (MERC) at Laurentian University partnered with Goldspot, Kirkland Lake Gold (TSX:KL,NYSE:KL,ASX:KLA), Barrick Gold (TSX:ABX,NYSE:GOLD), Teck Resources (TSX:TECK.B,NYSE:TECK) and other major players in the mining industry on a four-year C$104 million research and development program known as the Metal Earth project. The project seeks to study the metallogenic potential of various regions across the Precambrian regions of Canada to gain a better understanding of the genesis of base and precious metal deposits during the Earth's evolution.
GoldSpot's platform was initially developed for gold exploration, but can be used with almost any type of mineralization, including copper or lithium. Premier resource companies including Yamana Gold (TSX:YRI), Sprott Mining, McEwen Mining (TSX:MUX), Hochschild Mining (LSE:HOC) and Manitou Gold (TSXV:MTU) have validated the use of Goldspot's data services by integrating these tools into their geological workflow.
"GoldSpot has produced a very high-quality 3D geological model of the Jerritt Canyon district which provides an excellent foundation for continued exploration," said Jamie Lavigne, vice president of exploration with Sprott Mining. "We look forward to drilling the priority targets derived by GoldSpot through their detailed assessment (AI techniques) of the data. The management of Jerritt Canyon Gold looks forward to future collaboration with GoldSpot in the continued exploration and development of the Jerritt Canyon district."
Takeaway
Today's mining and mineral exploration industry has two inherent problems: the declining rate of new discoveries and the rising cost of exploration. To reduce capital risk and increase the rate of discovery, geological teams are turning to AI and machine learning technology to help them analyze and interpret data more efficiently so they can bring new discoveries to the market at a faster pace and a reduced cost.
---
This INNSpired article was written according to INN editorial standards to educate investors.
SPOT:CA
Investing News Network websites or approved third-party tools use cookies. Please refer to the cookie policy for collected data, privacy and GDPR compliance. By continuing to browse the site, you agree to our use of cookies.