Mining for Profit: High Gold and Silver Recoveries with Albion Process Technology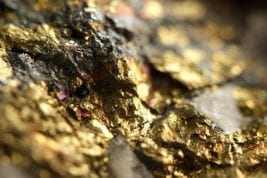 Albion Process technology is helping mining companies realize increased mine profitability through high gold and silver recoveries.
When it comes to mine profitability, high gold and silver recoveries are an essential part of the equation.
Many mining industry analysts will tell you one of the most important criteria for evaluating a junior mining stock is determining if the deposit is economically viable. In other words, can the metals be recovered at a rate that can produce a sellable product at a high enough profit margin to be worth the investment?
Recovery rates — the percentage of a metal extracted from the ore during the refining process — are directly correlated to mine profitability. The higher the recoveries, the higher the profit margin, which offers investors a quicker route to a return on their investment. On the flip side, the inability to separate economic minerals from the orebody can render the mine uneconomical, resulting in lost investments.
Not all deposits are created equal, and there are some types of ore that are not amenable to simple, conventional processing methods, resulting in lower recovery rates that can make a mine less profitable. Even worse, lower recovery rates might not justify bringing an advanced exploration project into production. The Albion Process offers miners a more effective and lower-cost method for treating complex ores; it has the potential to return higher gold and silver recoveries when compared to other methods.
Challenges of refractory gold and silver
Some deposit types consist of multiple complex metallurgical domains, which can make it "very difficult to design a single flowsheet that can treat all ore types while maximizing economic performance," wrote Glencore Technology's hydrometallurgy and pyrometallurgy technology manager, Paul Voigt, in a 2017 paper for the Canadian Mineral Processors Operators Conference. The most cost-effective way to improve recovery rates "is to do so as early as possible in the mining value chain." Glencore Technology is a subsidiary of global mining giant Glencore (LSE:GLEN,OTC Pink:GLNCY).
This is why mining companies conduct metallurgical studies as part of their feasibility stage, well before making a production decision. Metallurgical studies can also aid in determining the most effective and cost-efficient processing methods for a given orebody. The right production process must improve recoveries of sellable concentrate while remaining affordable enough to avoid cutting into the profit margin.
Complex orebodies like volcanogenic massive sulfide (VMS) deposits, which often can contain large amounts of copper, zinc, lead, silver and gold, offer investors exposure to both the precious and base metals markets. While these deposits are highly attractive to mining companies, their polymetallic nature can make processing and recoveries quite challenging, especially when it comes to gold and silver.
"Precious metals within VMS deposits can often tend to be refractory — in other words, (they are) locked up in lattice work of the sulfide minerals, often pyrite, an iron sulfide that has minimal commercial value and is essentially waste material in standard flotation recovery processing," Ralph Shearing, president and director of Telson Mining (TSXV:TSN,OTC Pink:SOHFF), told Investing News Network.
"Those refractory precious metals within lead, zinc and copper sulfide minerals are generally recovered in the lead, zinc and copper concentrates produced with traditional flotation recovery techniques. However, this amount often represents only a small percentage recovery of the total precious metal content of the ore. On the other hand, pyrite without commercial value containing refractory precious metals is rejected to waste unless an economical extraction method is available to recover the precious metal locked in the pyrite mineral. Pyrite in its fresh, natural form is impervious to leaching and must first be oxidized to recover the precious metals by leaching."
The Canadian company owns two precious and base metals mining projects in Mexico, including the commercially operational Campo Morado mine and the Tahuehueto mine development and construction project, which is expected to reach commercial production in 2019.
Because the gold and silver in these types of deposits is encapsulated in a sulfide matrix and cannot be reached by the chemical agents, the precious metals cannot be recovered by standard cyanidation and carbon adsorption processes — a critical challenge for which there is a unique solution.
Albion Process technology is a game changer
Over the past few decades, technology companies have made some significant advances in processing refractory gold and silver mineralization.
Some of those advances include Glencore Technology's patented Albion Process, which involves the ultra=fine grinding of ore material followed by oxidative leaching at atmospheric pressure. This makes for more complete leaching of the metals from complex refractory ores, allowing them to be recovered by conventional methods. The Albion Process has dramatically increased recovery rates and improved production. Installation and commission of the technology can be done quickly, and at a much lower capital and operating cost than traditional leaching plants. The process not only works well for the recovery of precious metals, but for base metals as well.
The Albion Process integrates some of Glencore's other technological advancements, including the IsaMill and the Jameson Cell. IsaMill technology involves high-efficiency fine grinding in a horizontally stirred mill using inert ceramic media. The Jameson Cell is a high-intensity flotation machine that generates fine bubbles and has been proven to be more effective at improving fine particle flotation compared to a mechanical cell.
The Albion Process has been employed at multiple mines with refractory precious metals, successfully breaking down the sulfide matrix and liberating the precious metals at excellent recovery rates of more than 90 percent in refractory gold. According to Glencore Technology, "(The Albion Process) has a much lower capital cost than traditional leaching plants like pressure oxidation (POx) plants, and, because it operates at atmospheric pressure, it completely avoids the myriad risks of POx plants. It's also dramatically less expensive to operate, with a recent study suggesting a third lower in ongoing opex costs. It's also incredibly fast to install and commission and very easy to operate."
Telson Mining is working with Glencore Technology to test the Albion Process on newly processed flotation tailings and historic tailings from Telson's Campo Morado mine with the aim of increasing gold and silver recoveries. Telson is also testing the ability of Glencore's Jameson Cell technology to increase zinc recoveries and zinc concentrate grades at the mine.
"In our ongoing quest to maximize the returns from Campo Morado production, we are excited to embark on Albion Process testing, an exciting new proven technology, to liberate gold and silver from mines with refractory gold and silver mineralization," said Telson CEO Antonio Berlanga. If the initial testing proves successful, in 2019 the company will begin transitioning the Campo Morado mine from a zinc producer into a primary precious metals producer with base metal by-products. Berlanga added that such a move "will certainly and positively impact the mine's profitability."
Around the globe, there are four Albion Process plants currently in operation on precious metals projects, all of which have demonstrated that complex refractory gold ores can be treated more effectively and at a lower cost than by conventional methods. For example, at GeoProMining's Zod gold mine and Ararat processing plant in Armenia, precious metal recoveries from refractory ore have dramatically increased from 20 percent using conventional milling methods to 98 percent using the Albion Process.
Takeaway
The key to successfully transforming a complex refractory precious metals project into a profitable mine is improving recoveries at low cost. What once was nearly impossible with conventional processing methods is becoming easily attainable with the advancements in processing technology. The earlier mining companies tackle the challenge of treating complex refractory ore, the better their chances of delivering the most value to their shareholders.