How Mining Companies Improve Production Efficiencies and Mine Economics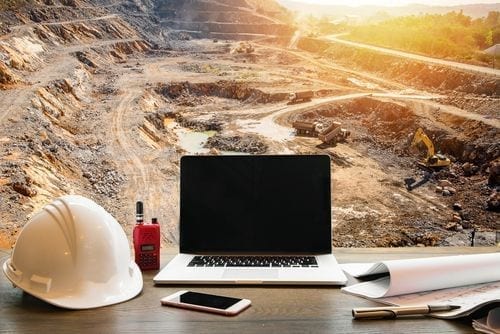 Managing mine dilution and controlling grades are key to improving recoveries and economics.
When it comes to a producer's share price, production efficiencies and commodity price are the two most important drivers.
While a mining company has no control over metal prices, they can improve production efficiencies which will in turn lower production costs, increase their profit margins and ultimately boost the value of their stock.
Successfully implementing production efficiencies requires the expertise of a highly-skilled mine management team, one that recognizes the importance of a mine-to-mill approach to designing an effective mine plan. There are of course numerous factors involved, but the most critical concern of any profitable mine is controlling grade by minimizing ore dilution.
Poor mining practices and the lack of a skilled mine management team can have a seriously detrimental impact on run-of-mine (ROM) grades, mine output and most importantly, mine revenues. An unprofitable mine quickly gets shuttered.
The road to getting a shuttered mine back on track starts with skilled mining engineers and metallurgists and includes implementing grade optimization at every step of the way: from cleaner mining practices and effective grade control at site to metallurgically-based controls for processing within the mill.
What is ore dilution?
Dilution refers to the barren rock (waste) that is mined along with the ore and is not separated prior to processing at the mill. Some dilution is inevitable and mine plans include a dilution factor in ore recovery calculations. Poor quality control results in an increase in dilution, which affects mill throughput, can impact recoveries, reduces profits and, in the case of gold mining, increases the key performance indicator – cost per ounce.
How much of the waste rock is mined along with the ore is dependent upon a variety of factors including "geology, shape of orebody, drilling and blasting techniques, scale of operation and equipment size," explained Anoush Ebrahimi, Principal Mining Engineer at SRK Consulting, in his report, 'The Importance of Dilution Factor for Open Pit Mining Projects'.
As an inevitable component, dilution is a reporting requirement in mineral reserves. Both the JORC and NI 43-101 require dilution factor to be included in the mining plan, representative of the mining style and method of excavation. The percentage of mine dilution for a given operation represents the amount of waste in the ROM that is introduced in the mining process. Too much dilution can shut down a mine. "In addition to its direct impact on short term income of a mine, dilution causes significant changes in other factors that on the long term reduce the overall value of the project," said Ebrahimi. "Underestimating dilution may pose a significant risk to a project." Even a ten percent error in copper grade may result in a 60 percent change in the net present value of a project, he added.
Case study: Laiva gold mine, Finland
The Laiva gold mine located in Finland, the Nordic world's most prolific gold producing jurisdiction, offers a good example of a mining operation crippled and closed by poor mining practices resulting in massive dilution and subsequently significant decreases in grade.
Gold production first began at Laiva in late 2011 from two shallow open pits and a newly-constructed 6,000 tpd mill and leach processing plant. Before its closure in early 2014, Laiva had produced a total of 2,241 kilograms of gold from 2.8 million tons of ore, which equals an average head grade of 0.9 g/t gold with recoveries averaging 80 percent.
Laiva's processing plant is equipped to process reserves mined from the adjacent pits. The autogenous grinding circuit is designed to reduce the consumption of grinding media and requires a stable blend of feed type and size for optimal performance. The low head grades and insufficient recoveries indicated above are directly tied to the previous operator's inaccuracies in the resource modelling (which muddied the line between mineralized zones and barren zones) and the decision to mine the resource using large-scale, bulk methods. Added to this the quality control was under the management of a contract miner, paid on tonnes, which led to a highly variable dilution factor.
"Moving to a larger scale of operation means less selectivity, hence more dilution. This is true for all kind of deposits," Ebrahimi said. "High level and uncontrolled dilution may ultimately defeat the purpose of increasing production rates." In fact, production records show that a significant ramp-up in bulk mining production in late 2012 led to a nearly 50 percent drop in the ROM gold grade at Laiva. As there was no change in mineralization or geological conditions, this can be tied back to an increase in mine dilution.
In basic terms the cost of mining and milling remained the same but the value of each tonne of ore was less because of dilution. This resulted in average all-in sustaining costs averaging $1,760 per ounce gold. In 2013, the price for the yellow metal averaged $1,411 per ounce, making production at the mine far from economical. Mining operations at Laiva halted in late 2013, and the mill ceased processing ore in March 2014.
Addressing deposit and operational factors
Reducing dilution to effectively control mill feed grades and bring a mine operation into the range of profitable production involves a multi-prong strategy that considers deposit-related and operational-related factors. The best route to controlling dilution and maintaining mine grades is to take a holistic mine-to-mill approach, recognizing the importance of integrating detailed knowledge of the resource model, building that with appropriate block sizes to match mining plans, developing mining plans around the mineralization and structural geology and applying metallurgical science-based operational efficiencies at each sequential processing stage.
Production efficiencies at the mine: Defining the resource model to control grade
It is critically important to address the dilution issue as part of the mining process. This starts with completing an accurate and detailed resource model. "Deposit related factors are inherent features of the resource and comprise lithology, structural geology, the grade distribution, dip, thickness, and general shape of deposit," said Ebrahimi. "As we collect more information about the deposit and its features we can expect better performance in all aspects of operation and planning including reducing dilution."
To better understand the key controls on high grade mineralization and major structures in the Laiva deposit, current operator Nordic Gold (TSXV:NOR) has commissioned a detailed structural study. Focusing on the highest grade and widest zones in the orebody will allow for more effective definition drilling and grade control.
"We are defining the ore body in two ways. The economic ore envelope and the grade within those defined zones," Joe Ranford, mining engineer and Nordic Chief Operating Officer, told INN. "There is plenty of gold in the region and by reviewing the previous owner's grade control bench plans we can see that the ore body is made up of a series of parallel narrow quartz veins. Clearly defining ore boundaries within minable shapes allows for dilution control."
Nodic's's mine management team will be using RC grade control on closely aligned fences across the ore body to clearly define the economic ore body boundaries. These boundaries will be further refined with the inclusion of blast hole sampling using both on rig XRF backed up by lab analysis results.
The other two important factors for effectively managing dilution involve drilling and blasting techniques, followed by loading and hauling protocols. "Important areas of focus include blast hole design, taking diameter, depth, spacing, pattern and more into account to ensure the explosive distribution provide the correct fragmentation," said Ranford. "The explosive design—including explosive weight, initiation and timing—have to be focused on minimizing heave and throw, helping to control ore loss. For QAQC, the management team must ensure that those designs are correctly actioned at every step. QAQC is important for achieving desired results and continuous improvement."
This is where technology comes into play. Once the drill and blast aspects are correct, the measurement of movement is vitally important because it provides the vector adjustments to the ore layout and subsequent dig plans. Blast movement monitors combined with high speed photography will be used to move markups. These will be checked by the mine geologists for accuracy and quality control when laid out on the bench.
The team will be using O PitBlast, blasting software that incorporates the drill and blast design components. Using third party add ons, the software can calibrate the fragmentation to 80 percent so each blast can be quickly classified and then tracked as its fed into the crusher and mills. During the loading and hauling mine stage, a dispatch system will monitor and manage ore control, stockpiling as well key performance indicators.
At the mill: Applying metallurgical science to improve recoveries
Minimizing dilution at the mill, according to Ebrahimi, involves optimizing mining factors such as method, mine geometry, mining direction and equipment size to match the features of the resource model. With the right equipment and mining practices, a mine engineering team can significantly reduce dilution and effectively control and improve mill feed grades. This is the best route to ensuring high recoveries and in turn economic production.
A review of the resource model Laiva has also led to a review of the processing flow based on sound metallurgical science. It has been determined that maintaining the feed grade, ore blend and run-of-mine material size at the mine site will significantly benefit the crushing and grinding stage once at the mill.
In terms of equipment adjustments, additional regrind mill capacity has been identified to debottleneck the high-grade leaching circuit. "The typical ore feed produces 10 tph of sulfide slurry from the flash flotation. The existing regrind circuit is limited to 5 tph and the overflow reports to the low-grade leaching circuit," Ranford explained. "This only provides for 35 percent of the gold to be recovered in the high-grade leach."
Ensuring that the right ore fraction goes to the appropriate leaching circuit allows for targeted leaching, mitigating potential recovery losses that were seen in the low-grade leach. Nordic is installing an additional 10 tph regrind capacity which will allow for 70 percent of the gold to be recovered at 97 percent. This improvement enables the plant to maintain a recovery rate of 97 percent in the high-grade circuit even at a higher throughput. "More gold reporting to the high-grade circuit has a huge impact on production," said Ranford. "The resultant reduction in sulfide reporting to the low-grade circuit means that the feed will be the right minerology for that circuit. The low-grade circuit can then be optimized to achieve a higher recovery of the remaining gold."
Takeaway
The key to sustaining the economic viability of a mining operation, even throughout price fluctuations in the commodity cycle, is maintaining peak efficiency. And that means managing dilution, controlling grade, designing ore blends and achieving optimal fragmentation in the mine to allow the mill to perform. To do that, mine engineering teams need both a detailed understanding of the resource model and a mine plan strongly rooted in sound metallurgical science.
This article was originally published by the Investing News Network in July 2018.
This article was written according to INN editorial standards to educate investors.