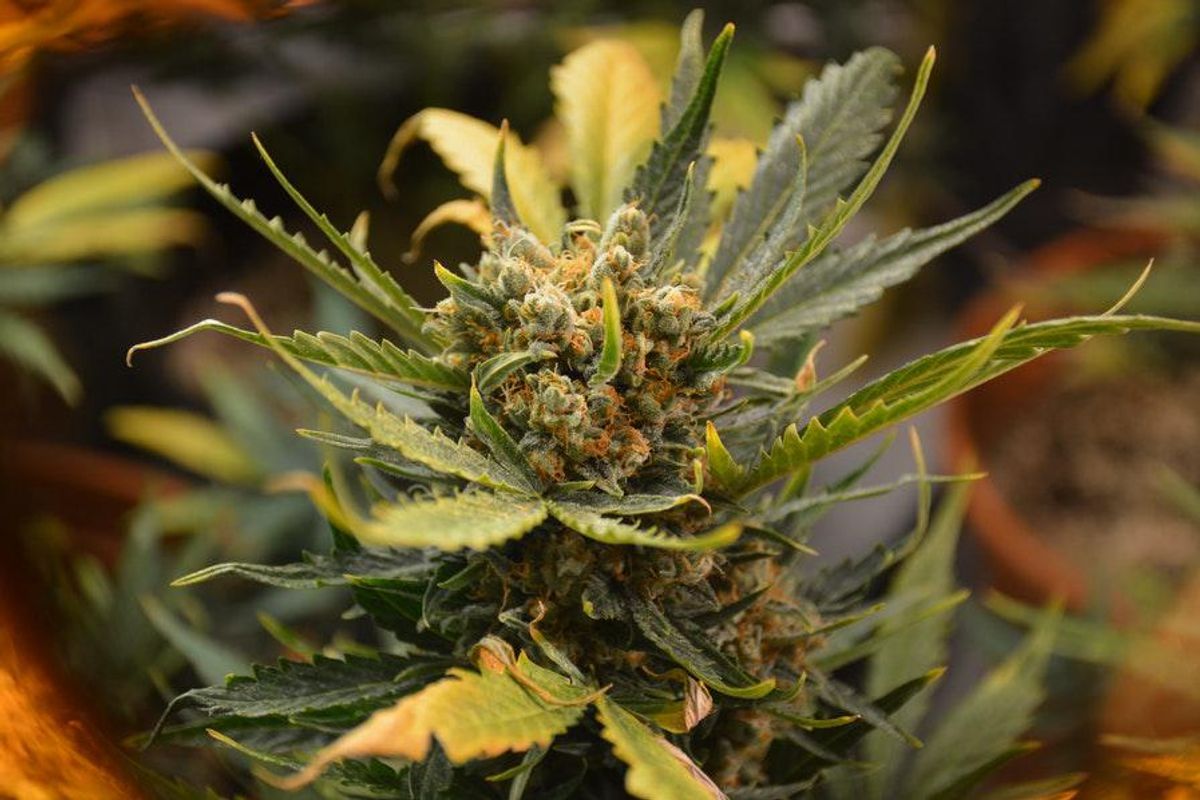 As chatter surrounding the legalization of cannabis in the US picks up once again, MSOs are thriving despite unfriendly federal policy.
The current dialogue on cannabis legalization efforts in Washington suggests that publicly traded US operators are impatient for cannabis-friendly policies to be enacted.
But according to several financial experts, investors should think again — many US-based cannabis operators are thriving amid federal legalization uncertainty in the US, and change may not be welcome.
Here the Investing News Network (INN) takes a closer look at the roadmap for multi-state operators (MSOs) in the country as potential cannabis reform makes headlines.
---
No direct roadmap for US legalization at the moment
The US cannabis marketplace can be confusing — although many states have opened the doors to programs that allow the sale of medical or recreational cannabis products, the drug remains federally illegal.
These federal rules are impeding the growth of the industry in several ways. For example, cannabis companies can't secure banking services, and publicly traded companies don't have a clear path to US-based investors.
They can't trade on senior US-based exchanges like the NASDAQ and the NYSE, and instead must offer their shares on Canadian exchanges like the Canadian Securities Exchange and the NEO Exchange. Over-the-counter listings are an option, but they don't tend to attract the bigger investors MSOs are looking for in the long run.
It's easy to see what senior exchanges could do for these companies, as their Canadian counterparts with no plant-touching businesses in the US have seen increased trading volume and more attention from generalist investors.
Aside from those problems, as MSOs have become bigger and bigger, current federal policy has hindered these players when it comes to other important financial issues such as tax filing.
Given these overall market conditions, it would be easy to think MSOs are desperate to see meaningful changes by way of wide-ranging US cannabis legalization.
However, even in the face of all these challenges and disruptions from a lack of federal regulation changes, is it fair to ask about what MSOs have gained from operating during this unique moment in time?
Is the lack of US legalization better for MSOs?
While the previously discussed barriers are significant challenges faced by MSOs today, these publicly traded companies have been able to expand their businesses thanks to their uncommon position.
Charles Taerk, president and CEO of Faircourt Asset Management, told INN he views this period of cloudiness on the path to legalization as advantageous for cannabis operators in the US, because too many investors are not paying attention to the state-by-state growth in the country.
"I'd actually turn it on its head and say, the longer federal legalization takes, the better it is for the incumbent MSOs to continue to build their stronghold," Taerk said. "While everybody's waiting for federal legalization — or legislation to allow listing and banking — these companies continue to grow state by state. They continue to gain licenses. They continue to grow sales. They continue to generate strong cash flow."
When asked if he thinks the executives at these companies share his perspective, Taerk said he believes they see his point. "I think the MSOs certainly see that," he said. "And you can see that also in what they're doing by the recent mergers that are taking place."
Taerk explained that the cannabis market will be vastly different 10 years from now, and MSOs are attempting to get ahead of those changes.
"When that transition happens — whether it's in a year, two years, three years — whenever it happens, from now until then, the incumbents have free rein on who they want to buy and how they want to grow," Taerk said. "Meaning the largest, the strongest, can continue to build their position."
Legalization would change level of competition in the US
Current US market conditions make it so the type of competition MSOs face is limited at the moment.
"I don't think there is anybody looking forward to Canadian operators coming in and trying to gobble up market share," Matt Carr, chief trends strategist at the Oxford Club, told INN. "The MSOs are probably pretty okay with these international players being kept out of the loop at the moment."
But it's not just the Canadians vying for an entryway into the US.
Several financial and business experts expect to see acquisitions from Fortune 500-size companies balloon in a world in which there are no federal sanctions for cannabis operations in the US. "They're building a moat around themselves, without competition from tobacco, alcohol or the consumer product groups," Taerk told INN.
Nawan Butt, portfolio manager with Purpose Investments, said a sweeping change in the way cannabis is regulated at the federal level in the US would affect the current outlook for MSOs.
"Then it's not just the MSOs competing with each other at that point," he said. "They're going to all of a sudden compete with (consumer packaged goods) and alcohol, and all these industries that are just on the side right now taking a look at an industry from the outside."
The financial expert, who co-manages the Purpose Marijuana Opportunities Fund (NEO:MJJ), said that from his perspective, MSOs would benefit more from seeing "incremental reform ... rather than comprehensive reform. That is absolutely true."
Banking aid won't necessarily mean cannabis legalization
Despite all the chatter around the advantages MSOs may be reaping right now, one thing is clear: they are in need of banking reforms.
"The MSOs would love banking," Carr said. "I think banking, to me, is still kind of like one of the easiest and most sensible kind of things to pass."
Carr was referring to the popular SAFE Banking Act, an eagerly anticipated piece of legislation that would end the roadblocks cannabis MSOs see in their day-to-day operations.
Butt of Purpose Investments explained that the SAFE Banking Act would be a huge help for MSOs' operations, but said it would not bring along federal legalization.
"The SAFE Act does not support decriminalization or legalization of cannabis," he said. It would stop at the banking rules it seeks to change surrounding cannabis businesses.
"(MSOs) would really love to be able to continue to expand and operate their company like a normal business, instead of this state-by-state vertical with cash only," Carr said. "It's a very expensive and difficult to operate."
Butt sees a heavy burden on MSOs by way of taxes, which won't go away until changes are made to Section 280E of the Internal Revenue Code. This ruling opposes illegal drug businesses from performing standard tax activities.
"Some of these companies are paying up to 80 percent effective tax rates, which is absolutely ridiculous," he said. "They'd love to make more money here, but the problem is they end up paying a lot to the IRS."
Investor takeaway
Cannabis operators in the US have expanded significantly from their humble beginnings.
As the favorites of numerous cannabis financial experts, these companies are expected to continue growing and are seen snapping up significant shares of the most attractive state markets in the nation.
Moving forward, the question becomes: What happens after significant regulatory changes in the US?
Despite the burdens that they carry, MSOs have seen some advantages thus far, and it's uncertain how a federal legalization scenario could play out for them.
Don't forget to follow us @INN_Cannabis for real-time updates!
Securities Disclosure: I, Bryan Mc Govern, hold no direct investment interest in any company mentioned in this article.
Editorial Disclosure: The Investing News Network does not guarantee the accuracy or thoroughness of the information reported in the interviews it conducts. The opinions expressed in these interviews do not reflect the opinions of the Investing News Network and do not constitute investment advice. All readers are encouraged to perform their own due diligence.
Investing News Network websites or approved third-party tools use cookies. Please refer to the cookie policy for collected data, privacy and GDPR compliance. By continuing to browse the site, you agree to our use of cookies.