Dividend-paying Gold Mining Stocks
May. 30, 2022 01:00PM PST
Gold Investing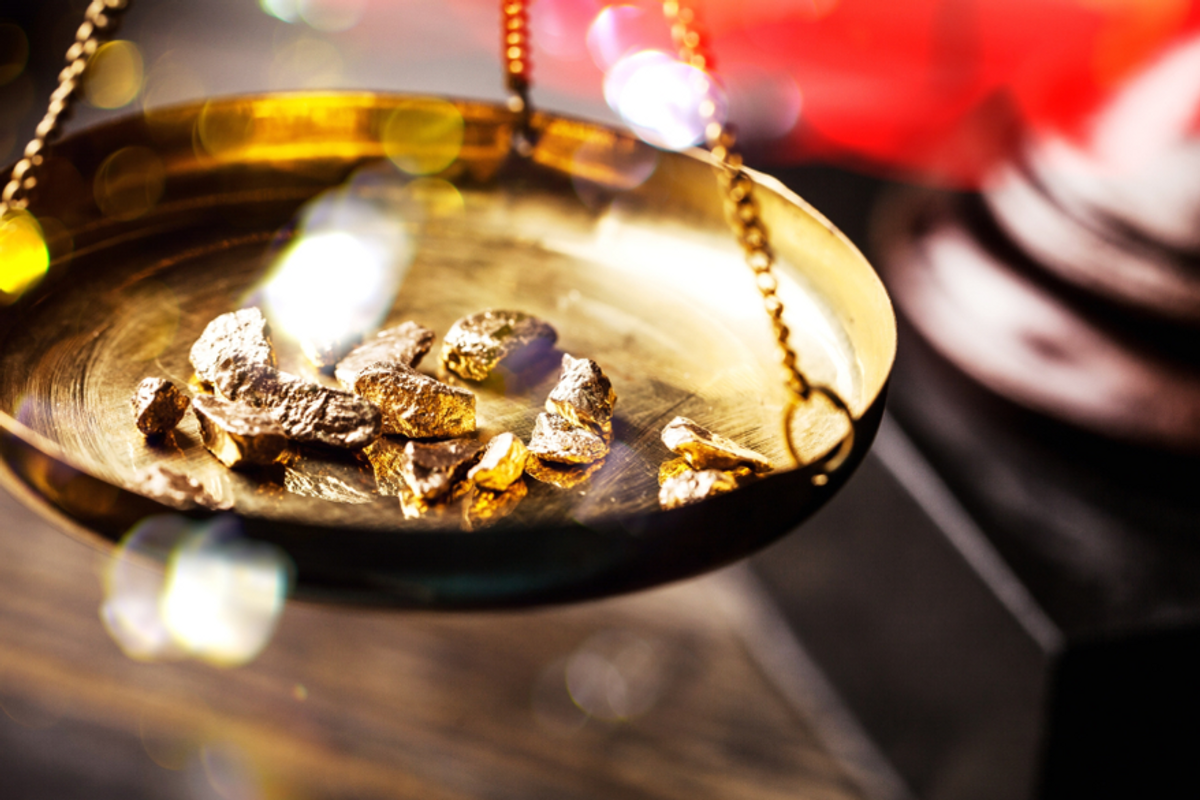 Dividend-paying stocks in gold mining, exploration and production are an excellent addition to a balanced investment portfolio.
When investing in any mining company, there is a specific type of high-level stock of which you should be aware. Dividend paying stocks can significantly increase your return on investment while also providing you with a source of recurring revenue.
However, it's important that you understand how to evaluate such stocks, and how to differentiate between companies with high margins and a good track record, versus those that are trending downward.
Dividend-paying stocks in gold mining, exploration and production are an excellent addition to a balanced investment portfolio. They offer both generally high returns and stable long-term value.
---
What is a dividend-paying stock?
Dividend paying stocks are a mechanism through which a business periodically distributes some of its revenue to shareholders. Dividends may take several forms, including additional shares, discounts on share purchases and direct cash payments. In the case of the latter, the money is typically sent to a shareholder's brokerage account.
Some companies may also offer a dividend reinvestment program, allowing shareholders to automatically buy new shares with their dividends — typically either commission-free or at a reduced cost. Whether or not an investor qualifies for a payout is generally tied to something known as the ex-dividend date. Dividend payouts for each stock go to whoever owned the stock on that date, even if they sell the stock off immediately afterwards.
Why dividend-paying stocks are a good investment
Aside from receiving a consistent income from their investment as the market rises and falls, companies that practice revenue sharing through dividend-paying stocks tend to be quite well managed. These companies generally remain stable even in the face of a volatile market. This is particularly beneficial in the case of resources with a fluctuating price, such as gold.
Whether or not one invests in a dividend paying mining stock generally comes down to risk tolerance. It's a choice between a riskier investment with a potentially high return or a safer investment with a return that may be somewhat lower.
Savvy investors, however, don't make the mistake of assuming that because dividend-paying stocks are less risky, they are entirely without risk. It is still entirely possible to lose money investing in a company that pays shareholder dividends if you fail to perform due diligence.
Evaluating a dividend-paying stock
One of the most important considerations when choosing a dividend-paying stock is long-term profitability. Look for companies that have demonstrated consistent revenue growth for a minimum of five years. Investopedia recommends long-term earnings growth expectations between 5 and 15 percent, as anything higher tends to lead to earning disappointments.
Don't just look at growth and earnings, but also cash flow generation and dividend payout signals. As with revenue growth, you'll want a track record of at least five years before investing. Be certain to also examine a prospective investment's debt-to-equity ratio — and avoid any company with a ratio higher than 2.00.
Finally, look at overall trends. An oil and gas company with no other revenue streams, for instance, may offer generous dividends in the short-term. However, with the world trending towards electrification and carbon neutrality, non-dividend stocks may be a safer bet in this sector.
As mentioned, stability is one area in which gold as a resource tends to excel. Although defined by short-term volatility, the precious metal's baseline value inevitably remains consistent — enough so that many investors consider gold itself to be a hedge against inflation and currency erosion. Involved as they are in the production and distribution of the mineral, gold-mining companies also benefit from this long-term reliability.
Which gold-mining companies paid dividends in 2021?
Many of the major players in the gold-mining industry offer dividends on their stocks, including Barrick Gold (TSX:ABX,NYSE:GOLD), Gold Resource (NYSEAMERICAN:GORO) and Newmont (TSX:NGT,NYSE:NEM).
However, there are also many promising junior gold companies with incredibly generous dividend payouts. For instance, GCM Mining (TSX:GCM,OTCQX:TPRFF) offers one of the highest yields in the sector, while also being the only non-royalty-based producer to provide shareholders with a monthly dividend. Last year, it paid out a total of C$11.5 million. The average dividend yield for GCM is approximately 3.5 percent.
Hecla Mining Company (NYSE:HL) is another highly promising stock. In addition to being a significant producer of gold, the Idaho-based mining company is a major producer of silver, with its Green creek mine producing 40.7 million ounces in 2020. The average dividend yield for Hecla is 0.46 percent.
Finally, African gold-mining company DRDGOLD (NASDAQ:DRD) has an annual dividend yield of 5 percent. The company recently experienced a minor 3 percent quarter-on-quarter downturn in production, but management has asserted that it's favourably positioned to declare a final cash dividend around August 2022.
Takeaway
Dividend-paying stocks typically provide investors with stable, recurring revenue. Gold companies are well-suited to offer dividends, given the precious metal's reputation for consistent long-term value. Junior mining companies especially hold a great deal of promise, combining the stability of dividend payouts with the potential for significant revenue growth.
This INNSpired article was written as part of an advertising campaign for a company that is no longer a client of INN. This INNSpired article provides information which was sourced by INN, written according to INN's editorial standards, in order to help investors learn more about the company. The company's campaign fees paid for INN to create and update this INNSpired article. INN does not provide investment advice and the information on this profile should not be considered a recommendation to buy or sell any security. INN does not endorse or recommend the business, products, services or securities of any company profiled. If your company would benefit from being associated with INN's trusted news and education for investors, please contact us.
GCM:CA
Investing News Network websites or approved third-party tools use cookies. Please refer to the cookie policy for collected data, privacy and GDPR compliance. By continuing to browse the site, you agree to our use of cookies.