Fintech Investing
Why Consider Fintech Investing?
Sep. 08, 2022 01:30PM PST
From digital payments to lending technology, here's what investors need to know about fintech and why it may be an area of opportunity.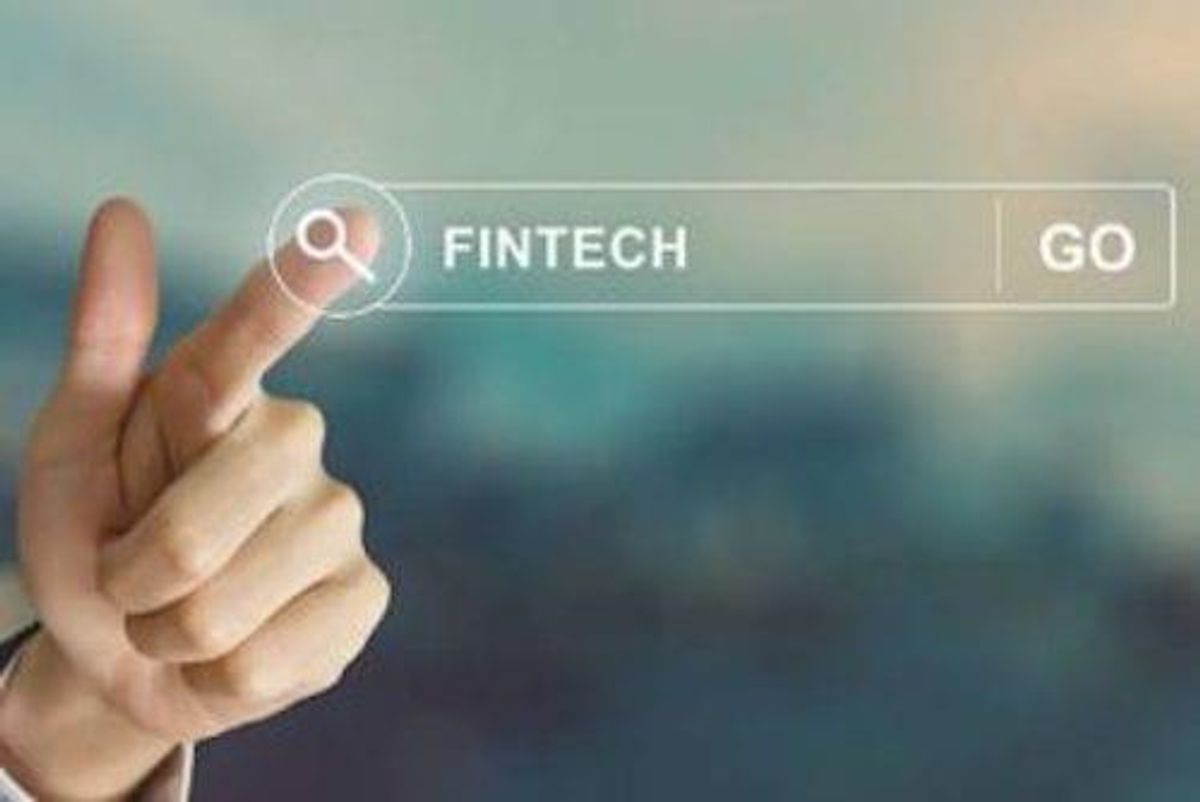 The digitization of the financial industry has accelerated in recent years, and investment in fintech has emerged as an attractive wealth-building opportunity for investors.
In 2021, global fintech investment totaled US$210 billion, according to KPMG . "Expansion" is the word the firm used to describe the fintech market for the year, as that figure was double the previous year's investment.
KPMG attributes 2021's success to growing deal sizes in a wide variety of fintech subsectors — from cryptocurrencies and blockchain to wealthtech and cybersecurity .
---
Looking forward, the global fintech market is anticipated to grow at a compound annual growth rate (CAGR) of around 19.8 percent between 2022 and 2028, states Vantage Market Research , and it is expected to reach a market value of around US$332.5 billion in that time.
Growth in venture capital investment, investor interest and private equity investment have all helped fuel innovation and investment in fintech. Read on to learn more about this flourishing market.
Which countries are leading in fintech investment?
Investment in fintech has skyrocketed since 2018, bolstered by a number of major fintech deals that were characterized by their size and geographic diversity.
Many private equity firms have taken notice of this emerging technology in recent years and placed their money into fintech. Among others, Blackstone invested US$17 billion in Refinitiv, while P2 Partners and Silver Lake, a global financial technology business, acquired Blackhawk Network for US$3.5 billion.
In 2021, venture capital investment in fintech was strong despite global uncertainty. In fact, KPMG reported that fintech investment from venture capital sources totaled a record US$115 billion, pushing well past the previous record high of US$53.2 billion in venture capital investment reached in 2018.
The crypto, blockchain and buy-now-pay-later (BNPL) sectors saw the most venture capital investment in 2021. Investment in crypto- and blockchain-based fintech rose from US$5.4 billion in 2020 to over US$30 billion last year. BNPL companies attracted large deals across jurisdictions; some of those highlighted by KPMG include Klarna's US$1.2 billion venture capital raise, PayPal's (NASDAQ: PYPL ) US$2.7 billion acquisition of Japan-based Paidy and Block's (formerly Square) (NYSE: SQ ) US$29 billion acquisition of Australia-based Afterpay.
Corporate participation in venture investment remained high in 2021, due in part to the strategic nature of these investments. Corporate investment in fintech came to US$50 billion globally during the period.
The Americas attracted the most fintech investment regionally, accounting for half the global total, or US$105 billion. All of the seven venture capital funding rounds that exceeded US$1 billion in 2021 occurred in the Americas, including a US$2 billion raise by US-based Generate and a US$1.1 billion raise by US-based Chime.
US corporations are also investing more in fintech capabilities as a means to support their business strategies. KPMG notes that the sector is marked by a "growing number of corporates and fintechs looking to leverage AI and machine learning across all fintech subsectors, including B2B, cybersecurity, and insurtech."
In the Asia Pacific region, fintech investment reached US$27.5 billion in 2021 — almost twice that of 2020 — across a record 1,165 deals. KPMG notes that in this region "banks are increasingly looking for assistance to improve their embedded finance, digital wallet, and supply chain finance capabilities." Backend-as-a-solution technology is also gaining increasing interest from banks and startups.
In Europe, fintech investment also hit a record high, coming in at US$77 billion for 2021. This figure was due in large part to merger and acquisition activity, such as the US$14.8 billion acquisition of Refinitiv by the London Stock Exchange and the US$1 billion funding round of BNPL specialist Klarna.
What is the future of the fintech industry?
As the sector continues to mature, a number of trends are characterizing the fintech industry.
The financial technology sector is advancing in many ways, both locally and internationally, in areas like real estate , peer-to-peer lending , auto financing and general lending. Both the wealth management sector and portfolio companies are recognizing the benefits of fintech.
Forbes recently identified several trends shaping the infrastructure side of fintech: embedded finance, blockchain technology, cross-border e-commerce, super app platforms, artificial intelligence (AI) and machine learning.
BNPL options are a growing component of embedded finance; these businesses allow consumers who are purchasing through merchants to pay in multiple smaller payments instead of one large immediate one. Transactions in this sector of the fintech market are expected to reach US$680 billion by 2025.
More and more financial institutions are embracing the efficiency and security of blockchain-as-a-service solutions. A number of firms, including Citigroup (NYSE: C ) and Goldman Sachs (NYSE: GS ), are applying cryptocurrency and blockchain technology to their operations.
Cross-border e-commerce involves selling across a border using an online platform between a retailer and a consumer (B2C), between businesses (B2B) or between two individuals (C2C). Vantage Market Research has forecast that the cross-border B2C market has the potential to grow at a CAGR of 25.1 percent between 2022 and 2028 to reach a value of US$3.4 billion. The Asia Pacific region is expected to dominate in this segment.
Super apps are another burgeoning fintech sector. Forbes notes that super apps "offer vast and diverse suites of services and products from one platform." Like brick-and-mortar superstores with retail, groceries, hair salons, restaurants, banking and mobile phone services all under one roof, super apps aim to keep customers locked into their platform by offering to fulfil as many needs as possible. Examples of super apps include WeChat and AliPay.
Fintech companies are harnessing the power of AI and machine learning to analyze data and provide insights that serve to benefit both businesses and consumers.
"AI and machine learning have benefited banks and fintech, as they can process vast amounts of information about customers," according to a report by Mordor Intelligence . "This data and information are then compared to obtain results about suitable services/products that customers want, which has aided primarily in developing customer relations." The market research firm predicts the market for AI in fintech could grow by a CAGR of 23.17 percent between 2021 and 2026 to top US$26.67 billion.
How to invest in fintech using ETFs and stocks?
If you're serious about making an investment in fintech, there are a number of ways to step into the sector, including exchange-traded funds (ETFs) and stocks.
Fintech ETFs
ETFs provide exposure to multiple companies at once. Fintech-focused options include:
Fintech stocks
Fintech companies are popping up left, right and center, and it might be overwhelming for some investors. As a starting point, check out our list of Canadian fintech stocks , learn more about what Australia has to offer and see which US fintech stocks may warrant investor attention.
Whichever investing path you choose, it's clear the fintech sector has grown considerably in recent years as more private equity and fintech investors enter the space. As companies continue to innovate in finance and ultimately the capital markets, the industry looks likely to keep expanding in the future.
This is an updated version of an article originally published by the Investing News Network in 2016.

Don't forget to follow us @INN_Technology for real-time news updates!
Securities Disclosure: I, Melissa Pistilli, hold no direct investment interest in any company mentioned in this article.
https://twitter.com/INN_Resource
https://www.linkedin.com/in/melissa-pistilli-865271a9/
mpistilli@investingnews.com
Melissa Pistilli has been reporting on the markets and educating investors since 2006. She has covered a wide variety of industries in the investment space including mining, cannabis, tech and pharmaceuticals. She helps to educate investors about opportunities in a variety of growth markets. Melissa holds a bachelor's degree in English education as well as a master's degree in the teaching of writing, both from Humboldt State University, California.
How to invest in Fintech:
Featured Fintech Investing Stocks
Investing News Network websites or approved third-party tools use cookies. Please refer to the cookie policy for collected data, privacy and GDPR compliance. By continuing to browse the site, you agree to our use of cookies.
Melissa Pistilli has been reporting on the markets and educating investors since 2006. She has covered a wide variety of industries in the investment space including mining, cannabis, tech and pharmaceuticals. She helps to educate investors about opportunities in a variety of growth markets. Melissa holds a bachelor's degree in English education as well as a master's degree in the teaching of writing, both from Humboldt State University, California.