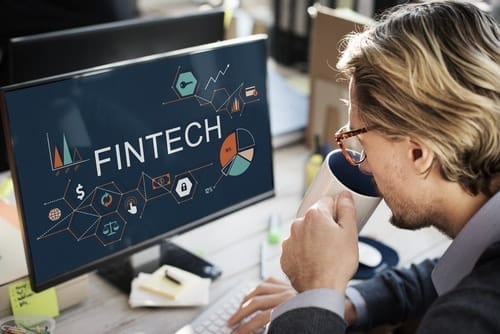 What is fintech? Fintech, or financial technology, refers to a broad range of technological applications in the financial services industry.
Fintech, or financial technology, refers to a broad range of tech applications in the financial services industry. But there's more to the market than a simple definition. So what is fintech?
Fintech companies are often startups creating disruptive technologies that transform the financial sector through software innovation. Mobile payments, artificial intelligence, automation, data analytics, digital assets and digital ledger technology are some of the current big buzzwords.
With so many categories and so much discussion about the sector, investors outside of the financial services industry may be asking themselves just what fintech entails. Here, the Investing News Network (INN) provides a brief overview to better answer the question.
What is fintech? Market size
Fintech investment has been steadily increasing ever since 2014, when it was only US$19.9 billion. 2015 saw investment reach US$27.1 billion, and by 2016 it had gone up slightly more to US$30 billion.
By 2017, fintech investment had reached US$38.1 billion. A report from KPMG pegs the total investment for 2018 at US$111.8 billion spread across 2,196 deals — a significant increase in such a short time. The firm's fintech investment figures for 2019 highlight another record year for the sector at US$135.7 billion.
A report from Statista highlights that mobile payments are the largest segment of the fintech industry, with a transactional value of US$3.859 billion as of 2019. The document shows that China is the largest market for digital payments, with a transactional value of US$1.596 billion that same year.
Marketplace lending, also known as peer-to-peer lending, has also grown over the past five years. This new form of lending allows a platform to connect individuals with businesses looking to raise capital.
Between 2014 and the first quarter of 2019, US$25.9 billion was raised across 1,239 deals. CB Insights says that global fintech funding topped US$8.9 billion during the third quarter of 2019. For the first three quarters of that year, a total of US$24.6 billion was raised, surpassing 2017's annual total.
Data obtained by Business A.M. shows that by late 2020, business peer-to-peer loans had experienced a 14 percent annual growth rate to reach a transaction value of US$206.12 billion. By the end of 2021, that figure is expected to rise to over US$241.5 billion.
Despite all of those impressive figures, the COVID-19 pandemic has thrown a wrench in the workings of many global industries, and the fintech space is no exception. In a report covering H1 2020, KPMG points to a lack of mega mergers and acquisitions due to the pandemic, although it notes that global venture capital investment in fintech is still "robust."
What is fintech? Payments
Payments are one of the fastest-growing subsectors of the fintech market. This area encompasses mobile apps that facilitate quicker, easier and more flexible platforms for exchanging funds. It also entails other internet-based platforms that enable the mobile payment process.
For example, a fintech company like VersaPay fall into this category. VersaPay offers an intuitive, pay-as-you-go, cloud-based service that provides mobile payment solutions to businesses by streamlining processes and delivering clear, efficient results. Listed on the TSX Venture Exchange in 2010, VersaPay was acquired by private equity firm Great Hill Partners in 2020 for US$126 million.
KPMG's report states that payments and regtech are the "most mature" subsectors of fintech, but that more players will emerge. Regtech, or regulatory technology, refers to technological solutions focused on compliance, monitoring and reporting in the financial sector.
"Leading players in payments and lending will continue to emerge in the most mature markets, focusing their growth efforts on expanding the breadth of their product and service offerings," reads the report.
In 2016, TechCrunch anticipated that the next big trend in the payments sector would be efforts to embed transactional efficiency into platforms that currently don't support sophisticated payment systems — think of big social media sites like Pinterest (NYSE:PINS) and LinkedIn, whose parent company is Microsoft (NASDAQ:MSFT).
True to this report, social networking sites have started rolling out payment options, led by Facebook (NASDAQ:FB) through its platform Instagram. Instagram launched its "Checkout with Instagram" feature for 20 major clients, including Kylie Cosmetics, in early 2019.
Disruptive innovation in fintech is also extending to areas including international money transfers, loans and sales analytics.
What is fintech? Cryptocurrencies
Cryptocurrencies are another major component of fintech. These are digital currencies that rely on encryption technologies to regulate and verify transactions and to create new units of currency.
According to CoinMarketCap, there are 7,458 cryptocurrencies, with the top five in terms of market cap being bitcoin, ethereum, XRP, Tether and bitcoin cash.
Michael Sonnenshein of Grayscale Investments told INN that bitcoin is a type of "digital gold," because many investors view bitcoin as a store of value. The release of Facebook's Libra whitepaper has shown the potential for this digital currency to emerge as a global currency over the next few years.
A report from crypto asset insurance company Evertas reveals that 90 percent of institutional investors with nearly US$80 billion of aggregated assets under management believe cryptocurrencies have a place in the future and plan to increase their exposure to this market within the next five years.
Blockchain, the technology underlying bitcoin, is also gaining a following in its own right as financial institutions seek out more efficient methods of verifying and recording transactions.
A report from PWC states that 84 percent of the 600 organizations it surveyed have at least some involvement with blockchain technology, because no one wants to be left behind.
Firms in the financial services, wealth management, student loan and asset management sectors are all beginning to employ fintech technological innovation in their business models. The benefits of fintech are projected to impact financial inclusion, enabling unbanked individuals to access the financial industry through new alternative methods.
What is fintech? Concluding thoughts
Overall, the fintech market is a dynamic, multidimensional place. It's difficult to place parameters on this market, because new technologies are continually expanding, disrupting and transforming the space.
However, rather than being scary, this dynamism should encourage investment. The fintech sector is a rapidly growing market that presents multitudes of opportunities for brave, tech-savvy investors.
This is an updated version of an article originally published by the Investing News Network in 2016.
Don't forget to follow us @INN_Technology for real-time news updates!
Securities Disclosure: I, Melissa Pistilli, hold no direct investment interest in any company mentioned in this article.