What is Crypto? (Updated 2023)
Jul. 19, 2023 01:30PM PST
Blockchain Investing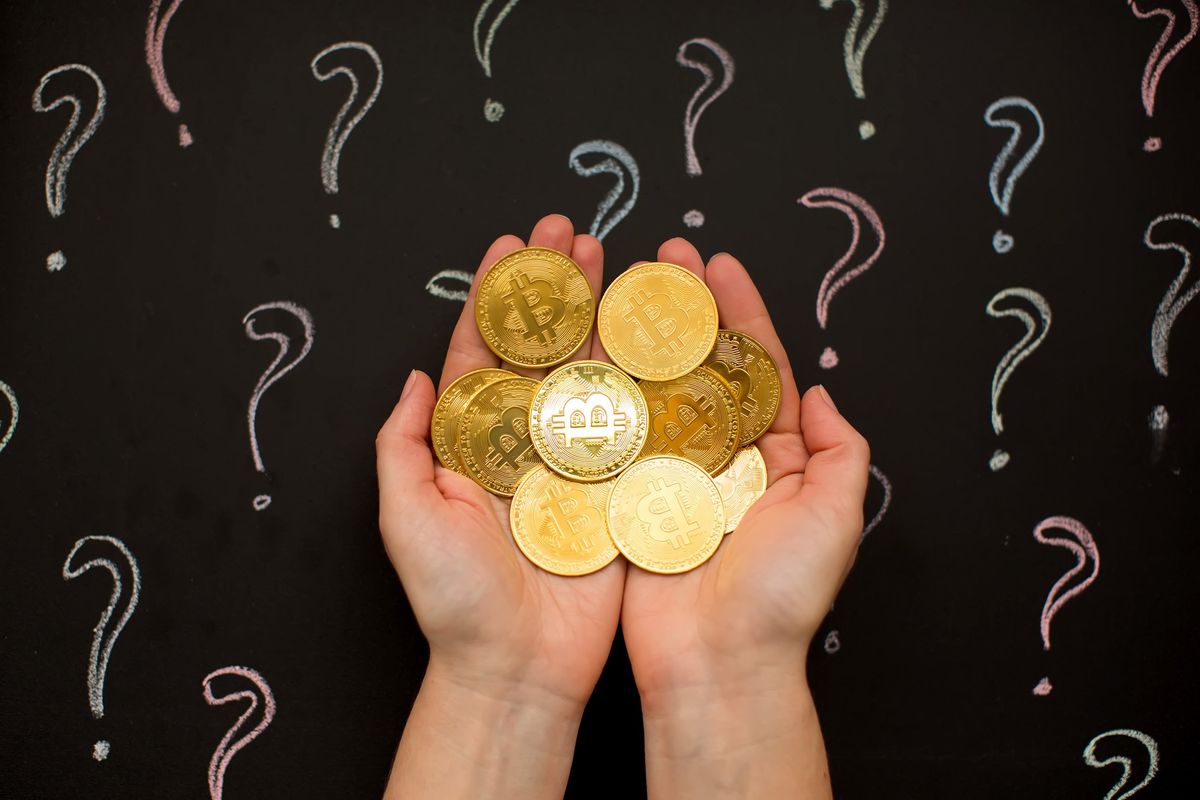 As an emerging technology, crypto can be quite cryptic for investors. The Investing News Network provides some insight on the question, "What is crypto?"
Cryptocurrencies and blockchain technology are making headlines as the digital revolution continues to reshape diverse industries, including finance, gaming and insurance.

The global cryptocurrency market is expected to reach a value of US$5.15 billion in 2023, according to Grand View Research, and is forecast to grow at a compound annual growth rate of 12.5 percent in the coming years to reach US$11.7 billion in 2030.
"The increasing adoption of distributed ledger technology is anticipated to propel the cryptocurrency market growth during the forecast period," explains the report. "Moreover, increasing usage of cryptocurrencies for cross-border remittances is expected to fuel market expansion due to the reduction in consumer fees and exchange charges."
---
Those new to this emerging technology may be asking themselves, "What is crypto?" Here the Investing News Network (INN) helps investors learn more about cryptocurrencies, including what crypto investment opportunities are available today, and what the future may hold for digital currencies.
What is crypto?
Investopedia defines the term cryptocurrency as "a digital or virtual currency that is secured by cryptography, which makes it nearly impossible to counterfeit or double-spend." Cryptocurrencies aren't held physically like gold, nor are they printed or minted at central banks like the traditional forms of currency, i.e. paper bills and coins.
Instead, cryptocurrencies are digitally "mined" using computer hardware and software programs that employ blockchain technology via a network of powerful computers called nodes. The nodes in the blockchain network generate cryptocurrencies while maintaining a transparent and verifiable transaction record. Each coin produced is transferable between crypto accounts, and can thus be used to pay for goods and services.
Bitcoin, the first crypto on the scene, was created by software developer Satoshi Nakamoto in 2009. There is not an infinite supply of Bitcoins; rather, the total number of mineable tokens in the Bitcoin network is 21 million. This limited supply makes the cryptocurrency more valuable to Bitcoin miners and more compelling for investors.
If you're interested in learning more about bitcoin mining, check out INN's explainer on Bitcoin mining.
How to invest in crypto?
Cryptocurrencies
Bitcoin might be the first cryptocurrency, but over a decade after its inception it's far from the only digital currency available. Other popular options include Bitcoin cash, Dashcoin, Ethereum, Litecoin and Ripple.
Investors wanting to buy cryptocurrencies can purchase or sell individual crypto coins, or even portions of crypto coins, directly from numerous cryptocurrency exchanges and peer-to-peer crypto trading apps. These include Coinbase (NASDAQ:COIN), CoinSmart Financial (NEO:SMRT), BlockFi, Binance and Gemini.
Crypto stocks
Cryptocurrency-mining stocks offer another great entry point into this developing market, providing access for those who don't want to actually own a cryptocurrency itself. Cryptocurrency-mining companies use super-powered computers to mine new crypto coins, as outlined above. The cryptocurrency-mining market is projected to grow at a compound annual growth rate of 12.9 percent from 2022 to reach nearly US$7 billion by 2032.
A few of the largest crypto-mining stocks are Marathon Digital Holdings (NASDAQ:MARA), Riot Platforms (NASDAQ:RIOT), Hut 8 Mining (TSXV:HUT,NASDAQ:HUT) and HIVE Blockchain (TSXV:HIVE,NASDAQ:HIVE).
Crypto stock opportunities also include hardware companies such as China-based Canaan (NASDAQ:CAN), a pioneer in ASIC-powered bitcoin-mining machines and one of the world's largest crypto-mining hardware providers. Aside from that, the gaming industry is adopting blockchain technology through crypto gaming, which allows gamers to earn cryptocurrencies while playing digital games. Some of the most notable crypto gaming coin platforms are Axie Infinity, Decentraland and the Sandbox.
Crypto funds, trusts and ETFs
Crypto funds and crypto trusts represent an emerging avenue to investing in the crypto market. Below is a selection of crypto investment products available for investor consideration:
Bitwise 10 Crypto Index Fund (OTCQX:BITW) — The Bitwise 10 Crypto Index Fund tracks the performance of the Bitwise 10 Large Cap Crypto Index, which in turn tracks the 10 largest cryptocurrencies.
The Bitcoin Fund (TSX:QBTC) — The Bitcoin Fund is operated by 3iQ, the first in Canada to offer crypto exposure to accredited investors. This closed-end fund is designed to invest solely in Bitcoin
Grayscale Ethereum Classic Trust (OTCQX:ETCG) — This trust tracks the price of the Ethereum classic token. Investors can purchase and sell shares through traditional brokerage accounts.
Crypto exchange-traded funds (ETFs) are another investment vehicle through which investors can gain exposure to cryptocurrencies. To learn more about cryptocurrency ETFs — such as the Purpose Bitcoin ETF (TSX:BTCC), the CI Galaxy Ethereum ETF (TSX:ETHX.U) and the Evolve Cryptocurrencies ETF (TSX:ETC.U) — read INN's article on investing in cryptocurrency ETFs.
FAQs about crypto
Why was crypto down in 2022?
After reaching all-time highs in late 2021, digital currencies plunged in 2022 as investors exited riskier assets in a world gripped with rising inflation and increasing economic uncertainty. The crypto market was also impacted by the turmoil in global finance caused by the Russia-Ukraine war.
Will crypto go back up?
Crypto prices have improved measurably in 2023, but are still well below the heights reached in 2021. Veteran investors know that predicting price action in any market is a challenge, and with digital currencies it's nearly impossible — especially right now. However, some market watchers believe cryptocurrency prices will get a boost once the US Federal Reserve and other central banks back off on the current rate hike cycle.
What is the future of cryptocurrencies?
With so much volatility in the global markets, it's hard to formulate accurate projections about the crypto space — especially given that these coins have no established regulatory authority.
"Even though bitcoin is cutting-edge financial technology, its growth is expected to be constrained by the lack of regulations and a unified standard for exchanging digital currency," as per Grand View Research. "Regulators from all over the world are worried about the use of cryptocurrencies for unlawful purposes, which is a significant barrier to the market's expansion."
Recently, the US Securities Exchange Commission (SEC) filed charges against Coinbase and Binance as the regulatory agency attempts to bring cryptocurrency platforms into compliance.
In a mid-2023 interview about the matter, Nick Kuriya, portfolio manager and head of crypto with Purpose Investments, told INN that he was not surprised by the action, but doesn't see it as a major roadblock for investment in cryptocurrencies. Rather, the SEC is aiming to regulate the way crypto assets are sold to investors. "What it doesn't impact is kind of the underlying technology and the utility of these digital assets and crypto," he said.
Don't forget to follow us @INN_Technology for real-time updates!
Securities Disclosure: I, Melissa Pistilli, hold no direct investment interest in any company mentioned in this article.
Editorial Disclosure: CoinSmart Financial is a client of the Investing News Network. This article is not paid-for content.
Investing News Network websites or approved third-party tools use cookies. Please refer to the cookie policy for collected data, privacy and GDPR compliance. By continuing to browse the site, you agree to our use of cookies.