10 Top Cybersecurity Companies
The cybersecurity industry is quickly expanding in response to the need for increased computer security. Here are the 10 top publicly traded cybersecurity companies according to the Cybersecurity Ventures 500 list.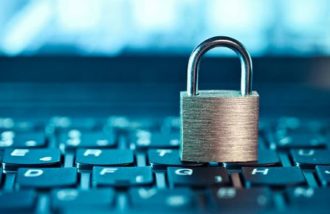 The cybersecurity industry is a quickly expanding market, growing in response to the rapidly developing need for computer security. On that thought, a Cybersecurity Ventures Report suggests cybercrime damage costs are expected to grow to $6 trillion each year by 2021, while the global industry is projected to reach $1 trillion by 2021.
Like the report highlights, plenty of new cybersecurity companies are coming onto the scene, including mergers and agreements, as well as investments and initial public offering activities. In sum, the release states that these additions are "constantly changing the vendor and service provider landscape."
With that in mind, here, the Investing News Network (INN) profiles the top cybersecurity companies on the Cybersecurity 500 list.  The companies below are publicly traded across a range of stock exchanges.
1. IBM Security (NYSE:IBM)
Market cap: $133.17 billion; current share price: $142.90
IBM Security moved up from the number 12 position to 7th, and finally 2nd spot on the Cybersecurity 500 list. Under its parent company, IBM, IBM Security protects businesses using a customized enterprise security portfolio to disrupt new threats, deploy security innovations and reduce the cost and complexity of IT security.
IBM Security's primary services include: security intelligence and analytics; identity and access management; application security; advanced fraud protection; data security and privacy; and infrastructure protection.
2.  Raytheon Company (NYSE:RTN)
Market cap: $51.81 billion; current share price: $181.30

Next on the top cybersecurity companies list is Raytheon Company, who is a technology and innovation leader specializing in defense, civil government and cybersecurity solutions. Raytheon Company operates Raytheon Cyber, which provides a number of managed services, including: cybersecurity assessments, virtual security operations center, digital forensics and incident response, as well as managed detection and response.
3. Mimecast (NASDAQ:MIME)
Market cap: $1.51 billion; current share price: $26.69
Mimecast is ranked #5 on the Cybersecurity 500 top cybersecurity companies, but third for the purposes of this list. Mimecast is focused on email and data security and protects organizations from spear-phishing, malware, data leaks, data loss and downtime. Mimecast launched an analysis report called Mimecast Email Security Risk Assessment in February, while in June it announced the launch of the Mimecast Case Review App to its Mimecast Email Archiving service.
4. Cisco (NASDAQ:CSCO)
Market cap: $158.50 billion; current share price: $31.84
Next on the top cybersecurity companies list is Cisco, who is ranked #7th on the Cybersecurity 500 list. Cisco has a suite of cybersecurity products and services to detect and stop threats.
More specifically, those products range from advanced malware protection; next generation firewalls; security management; cloud security; next generation prevention systems; VPN security clients; email security; policy and access; web security; network visibility and enforcement; and router security, to name a few.
5. CyberArk Software (NASDAQ:CYBR)
Market cap: $1.41 billion; current share price: $40.97
While CyberArk Software is 8th on the Cybersecurity 500 list, for the purposes of this top cybersecurity companies list, CyberArk ranks 5th. Headquartered in Israel and Massachusetts, the company's unique focus is on threats using insider privileges to attack the enterprise.
Much like the companies listed above, CyberArk Software has a range of products and services, including: CyberArk-Conjur; shared technology platform; enterprise password vault; SSH key manager; privileged session manager; privileged threat analytics; application identity manager; on-demand privileges manager; endpoint privilege manager.
6. Sophos (LON:SOPH)
Market cap: GPB $237 billion; current share price: GPB$523.64
Headquartered in Oxford, UK, Sophos  dropped to 10th position from its formerly ranked eighth on the Cybersecurity 500. The company offers complete security solutions using encryption and endpoint security. In February, the company launched Sophos Mobile 7, which is the latest version of its Enterprise Mobility Management solution.  On June 20, 2017, the company announced its partnership with Konica Kinolta to integrate Sophos XG Firewall and Sophos Wireless into Workplace Hub.
7. Lockheed Martin (NYSE:LMT)
Market cap: $86.86 billion; current share price: $302.35
Ranked 13th on the Cybersecurity 500 list, Lockheed Martin is7th in this top cybersecurity companies list.  Lockheed is a security and aerospace company with headquarters in Bethesda, Maryland. The company is engaged in research, design, development, manufacture, integration and sustainment of advanced technology systems, products and services.
8. BAE Systems (OTCMKTS:BAESY)
Market cap: $25.15 billion; current share price: $31.77
Next on the list of top cybersecurity companies is BAE Systems, a global defense, aerospace and security company. BAE provides advanced technology defence, and security solutions to governments as well as commercial markets.
More specifically, BAE Systems operates through five segments: the electronic systems; the cyber and intelligence systems; intelligence and security systems; applied intelligence; and the platforms and services.
 9. Rapid7 (NASDAQ:RPD)
Market cap: $754.70 million; current share price: $17.36
Ranked 17th on the Cybersecurity 500 list, Rapid7 provides analytics for security and information technology (IT) operations that allow companies to implement analytics-driven approaches to cybersecurity and IT operations.
Rapid7's products include: InsightVM; InsightIDR; AppSpider; Metasploit; and InsightOps.
10. Palo Alto Networks (NYSE:PANW)
Closing out the 10 top cybersecurity companies list is Palo Alto Networks, who comes in 18th on the Cybersecurity 500 list.
Palo Alto Networks' security platform operates through three elements: Next-Generation Firewall, Advanced Endpoint Protection and Threat Intelligence Cloud. The company's Next Generation Security Platform was built for breach prevention  with threat information shared across a range of security functions that can operate over mobile networks.
Don't forget to follow us @INN_Technology for real-time news updates!
This is an update to an article originally published in 2017.
Securities Disclosure: I, Jocelyn Aspa, hold no direct investment interest in any company mentioned in this article.
Related reading:
10 Top Cybersecurity Companies of Q1 2017