Wells Fargo Pledges $200 Billion for Clean Energy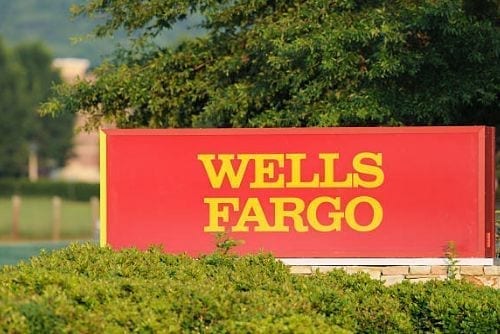 The money will support the transition to a low-carbon economy by funding clean technologies, clean energy and alternative transportation.
Wells Fargo (NYSE:WFC), a diversified, community-based financial services company, announced last week that it has committed $200 billion to sustainable business, with 50 percent focused on clean technology and renewable energy transactions.
The institution made this commitment at a keynote delivered by CEO Tim Sloan at the CECP CEO Force for Good Investor Forum in San Francisco.
"Wells Fargo is committed to taking a leadership role in supporting the transition to a low-carbon economy and promoting environmental sustainability through our products and services, operations and culture, and philanthropy," Sloan said.
According to Wells Fargo, more than $100 billion of that $200 billion will support the transition to a low-carbon economy by funding clean technologies, clean energy and alternative transportation. The remainder of the funds will go toward supporting companies and projects focused on sustainable agriculture, recycling, conversation and other environmentally beneficial activities.
"Wells Fargo's new commitments are significant and add to the growing momentum by the financial sector to commit hundreds of billions of dollars in clean energy investments and to improve transparency through greater disclosure of climate-related risks and opportunities," said Mindy Lubber, CEO and president of Ceres, in a press release.
"More and more investors and companies understand the economic imperative and strategic long-term benefits of keeping global temperature rise to well-below 2-degrees Celsius," she added.
At the keynote, Sloan stated that the company's 2016/2017 performance highlights include the $37.1 million that it donated to support clean technology, environmental education and strengthening community resilience. It also dedicated $29 billion in financing for clean technology, with the institution financing $83 billion in total since 2012.
Sloan stressed the point of being transparent in finance accounting, including reporting the carbon intensity of its portfolio and following leading practises for carbon-related disclosures.
"We will participate in and promote organizations advancing sustainable finance and support leading organizations focused on clean technology development and entrepreneurship," he said.
Wells Fargo met 100 percent of its global electricity needs with renewable energy, and also met its 2020 carbon-reduction goal of 45 percent from its 2008 baseline.
"We take an ecosystem approach to supporting clean technology," Mary Wenzel, head of sustainability and environmental affairs at Wells Fargo, said in the announcement. "We work to advance new technologies by providing financing and other services, testing, and adopting new technologies within our footprint and providing philanthropic support to leading accelerators, incubators, and universities focused on clean technology development and entrepreneurship."
At Wells Fargo's meeting of shareholders, which took place on April 24, Sloan again highlighted that the company's energy needs were met through renewable energy in 2017. This meeting took place under numerous protests as the bank is battling numerous scandals.
Last week, the bank agreed to pay a $1-billion fine to the Consumer Financial Protection Bureau and the Office of the Comptroller of the Currency to settle accusations that it charged thousands of auto loan customers for insurance and improperly charged mortgage customers to lock in interest rates.
At market close on Thursday (April 26), the stock was trading at $52.44, down 1.26 percent. TipRanks has a "hold" rating with an analyst price of $61.40.
Don't forget to follow us @INN_Technology for real-time news updates!
Securities Disclosure: I, Bala Yogesh, hold no direct investment interest in any company mentioned in this article.