Aug. 30, 2015 06:45PM PST
Cleantech Investing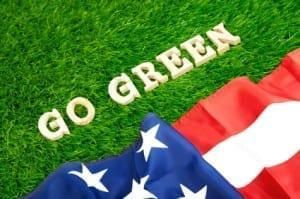 Voters in both the US and Canada are keen to see how political candidates plan to support the cleantech industry.
Cleantech has long been favored by politicians, and they've committed to investing billions of dollars in this struggling sector. This trend only appears to be getting stronger as both the US and Canada gear up for federal elections.
Back in February of this year, the Obama administration announced the Clean Energy Investment Initiative, a program seeking to generate $2 million in private sector investments to push forward with cleantech innovation. A mere four months later, the project was deemed a success, raking in an excess of $4 billion in private sector commitments.
Obama continued his push for greater cleantech investment with the announcement of the Clean Power Plan at the beginning of August, establishing the first national standards to limit carbon pollution from power plants. Cleantech Canada reported that Obama recently announced an additional $1 billion worth of loans available for cleantech companies.
In a statement, the White House commented, "President Obama is committed to taking responsible steps to address climate change, promote clean energy and energy efficiency, drive innovation, and ensure a cleaner, more stable environment for future generations. He is announcing a robust set of executive actions and private sector commitments to accelerate America's transition to cleaner sources of energy and ways to cut energy waste."
Voters seeking increased cleantech innovation
Perhaps candidates in the upcoming US election ought to look to Obama, and focus on cleantech as a campaign promise. Last month, Bloomberg reported that a new Quinnipiac University Poll shows that the majority of eligible voters in crucial swing states are in agreement with Pope Francis' call to action on the issue of climate change. According to the Pope, "Humanity is called to take note of the need for changes in lifestyle and changes in methods of production and consumption to combat this warming, or at least the human causes that produce and accentuate it."
When asked the question "do you agree or disagree with the message from Pope Francis calling on the world to do more to address climate change?" 62 percent of Colorado voters said they agree. Meanwhile, Iowa and Virginia saw 65 and 64 percent agreement, respectively.

Justin Trudeau makes cleantech campaign promise
In Canada, Liberal candidate Justin Trudeau appears to be taking the importance of climate change seriously. During a campaign stop at Laurentian University research institute in Northern Ontario, Trudeau stated that, should he be elected, the Liberal government will commit $200 million a year to cleantech investment, spanning the forestry, fisheries, mining, energy and farming industries. He said, "we'll invest $100 million more per year in organizations that have been successful at supporting the emergence of clean technology firms in Canada, including Sustainable Development Technology Canada."
During a more poetic moment, the potential Prime Minister mused "the environment and the economy go together like paddles and canoes. You just can't get to where you're going unless you have both of them together."
Opposing parties criticize Trudeau's cleantech plans
Natural Resources Minister Greg Rickford and Environment Minister Leona Aglukkaq have both spoke out against Trudeau's cleantech campaign promises. According to CBC, they claim that the current Conservative government has already committed to several important environmental initiatives, including agreements with the US and Mexico and clean energy investment.
The New Democratic Party is also trying to differentiate itself as a supporter of cleantech investment. A spokesperson for NDP leader Tom Mulcair stated, "Mr. Mulcair has repeatedly talked about the need for Canada to become a leader in clean technology." NDP industry critic Peggy Nash has reiterated this party-wide interest in clean technology, telling the National Observer that a new NDP government would make greater investments in renewable energy, transit and improved energy-efficient technologies.

Political future for cleantech
As cleantech becomes an important issue in the upcoming federal elections, voters have the opportunity to shape the future of cleantech investing. As the Obama administration illustrates, the sector has a strong history of government initiatives driving investment and innovation. Depending on which party is elected, Canada may see some aggressive cleantech investment of its own in the coming years.

Securities Disclosure: I, Morag McGreevey, hold no direct investment interest in any company mentioned in this article.
Related reading:
What is Cleantech Investing?
Top Regions for Cleantech Investing