Dec. 19, 2017 04:10PM PST
Cleantech Investing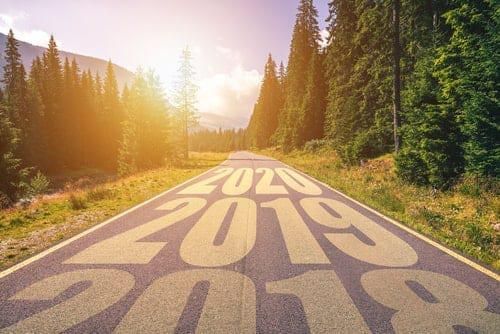 2017 posed some challenges as well as hope in the cleantech industry in the midst of political uncertainty. As we head into 2018, here's a look at what we can expect for the market.
With 2017 coming to a close, earlier this week the Investing News Network (INN) reported on trends and on some of the biggest takeaways in the cleantech market in 2017.
In the US, a Trump presidency caused uncertainty in the cleantech sector as he announced the nation would with draw from the Paris Accord Agreement in June and then stating in December that climate change was no longer a national security threat. Up north in Canada, the federal government pledged to invest in the cleantech sector over the next five years, indicating a strong sense of hope in the industry for the foreseeable future.
As 2017 nears its end, here INN takes a look forward to the year ahead for the cleantech market with insight from industry analysts and companies. Continue reading below to find out more of what they had to say.

Cleantech outlook 2018: renewables lead the way
Moving into 2018 and 2019, Jean-Francois Nolet, vice president of policy and communications at the Canadian Wind Energy Association (CanWEA) told INN that in Canada some of the Western provinces have some exciting developments in the works.
"Alberta and Saskatchewan are growing quite rapidly," he explained. We have commitment in Alberta to develop over 5,000 megawatts (MWh) of new renewables by 2030, so that's roughly 400-500 MW a year between now and 2030."
Under the Climate Leadership Plan, Alberta's target is a 30 percent renewable generation, whereas Saskatchewan's goals are a 50 percent renewable capacity until 2030. Nolet said that Saskatchewan's commitment is to add 1,900 MW "to the grid" over the next 13 years. Combine the two together, that's 600 MWh between those two provinces alone on an annual basis from 2017 to 2030.
Down in the US, the renewable energy sector will continue to face policy uncertainty, a new report suggests, but is "riding some strong tailwinds that will likely promote longer-term growth."
According to the Deloitte Center for Energy Solutions, at the top of the list of proposed policies or rulings relating to uncertainty include tax reform and the solar trade case, which has impacted wind and solar deal activity "as they wind their way through the federal legislative and executive branches."
That said, even with some short term uncertainty at hand, there are still renewable power sources that will help promote the growth of the industry in the long run, including: declining wind and solar prices, rising demand a "promising slate of new and growing demand sources."

Cleantech outlook 2018: continuing political uncertainty in the US
As mentioned in our cleantech trends 2017 article, Donald Trump's removal of the United States from the Paris Accord is, unsurprisingly, a cause for uncertainty in the cleantech sector.
Time Magazine reported on the Trump administration's threats of a subsidy for coal-fired power plants to a tax bill that will damper clean-energy projects, while the Oval office has put forth a campaign that will damage renewable energy which includes "market interventions that alarm other industries, including oil and gas," the article states.
That said, the tax-cut packages passed by the House and Senate are the most threatening to the renewable energy sector. For example, according to Times the bill that was passed by the Senate includes a provision that will implement a new tax on companies that finance wind and solar-related projects. The bill would also weaken tax credits, which includes a 40 percent slash to tax credits for just producing wind energy.
In terms of renewables, Craig Scott, director of communications at Bion Environmental Technologies (OTCQB:BNET) told INN that the company is hopeful that a "conservative administration" will favor market-driven strategies for clean water and clean air solutions that "the country clearly needs."
Still, when it comes to the overarching cleantech industry, Scott said some things aren't as easy to determine on the surface.
"When trying to evaluate entire markets, I think it is too early to predict the impacts of the current administration as well as the uncertainty surrounding healthcare, environment and energy and other regulations," he explained, although he did stress that that policy risk is real.
Cleantech outlook 2018: Other emerging markets
Aside from Canada–and the US which Nolet states is a place where investments will go in the next two years until the production tax credit goes into place in early 2020–China and India will be places to watch.
"[Those countries] will see a lot of boom on the electricity side of things in wind and solar," he said.
Case in point, Bloomberg reported that India's prime minister Naraendra Modi pledges that it will "tender enough renewable energy projects" until 2020 to move past 200 gigawatts of green capacity by 2022.
According to the report, India declared a three-year program toward tenders for those projects that will reach its original goal of 175 gigawatts of clean energy within five years.
China is working to ensure renewable energies aren't being wasted by 2020, Reuters reported. China's National Energy Administration (NEA) pledged that it will raise the portion of its renewable and non-fossil fuel power consumption to roughly 15 percent of total energy mix by 2020 and increasing that to 20 percent by 2030.

Cleantech outlook 2018: Investor takeaway
All told, the cleantech industry will continue facing challenges in certain areas–mostly in the US–but that doesn't mean bad news for investing in the sector–although it doesn't hurt to be cautious of where you're putting your money.
Ashish Malik, CEO of Bee Vectoring Technologies (TSXV:BEE) told INN that investors in terms of the clean energy agtech market, should look for a portfolio of a filed performance data "across multiple crops and over several seasons."
"To gain traction in the agtech industry, new technologies need to gain a level of credibility with growers and industry partners that cannot be acheived through data collected from single field trials," he said.
Similarly, Scott said investors should do their homework when it comes to entering the cleantech market.
"Look for situations and technologies that create real value for industry, and that are not just fulfilling a mandate," he added.
While many investors may first think of electric vehicle giant Tesla (NASDAQ:TSLA) when it comes to cleantech investing, companies like Bee Vectoring and Bion Environmental have some interesting catalysts on the horizon for 2018.
According to Scott, Bion Environmental has a legislation in Pennsylvania that they expect will "set policy for the entire country" and to establish a competitive RFP program "that will engage the private sector for low-cost clean water solutions."
"We will be making application for organic certification of Bion's fertilizer byproducts," Scott said. "That's one to watch closely."
Malik told INN that Bee Vectoring is entering an "exciting phase" in the company's evolution.
"We expect to secure regulatory approval in the US in the first half of 2018, and will be generating revenue this coming season," he said.
In short, have no fear, cleantech investors–2018 won't be as bad as it may initially seem.
Don't forget to follow us @INN_Technology for real-time news updates!
Securities Disclosure: I, Jocelyn Aspa, hold no direct investment interest in any company mentioned in this article.
Editorial Disclosure: Bion Environmental is a client of the Investing News Network. This article is not paid-for content.
The Investing News Network does not guarantee the accuracy or thoroughness of the information reported in the interviews it conducts. The opinions expressed in these interviews do not reflect the opinions of the Investing News Network and do not constitute investment advice. All readers are encouraged to perform their own due diligence.