May. 30, 2019 01:10PM PST
Blockchain Investing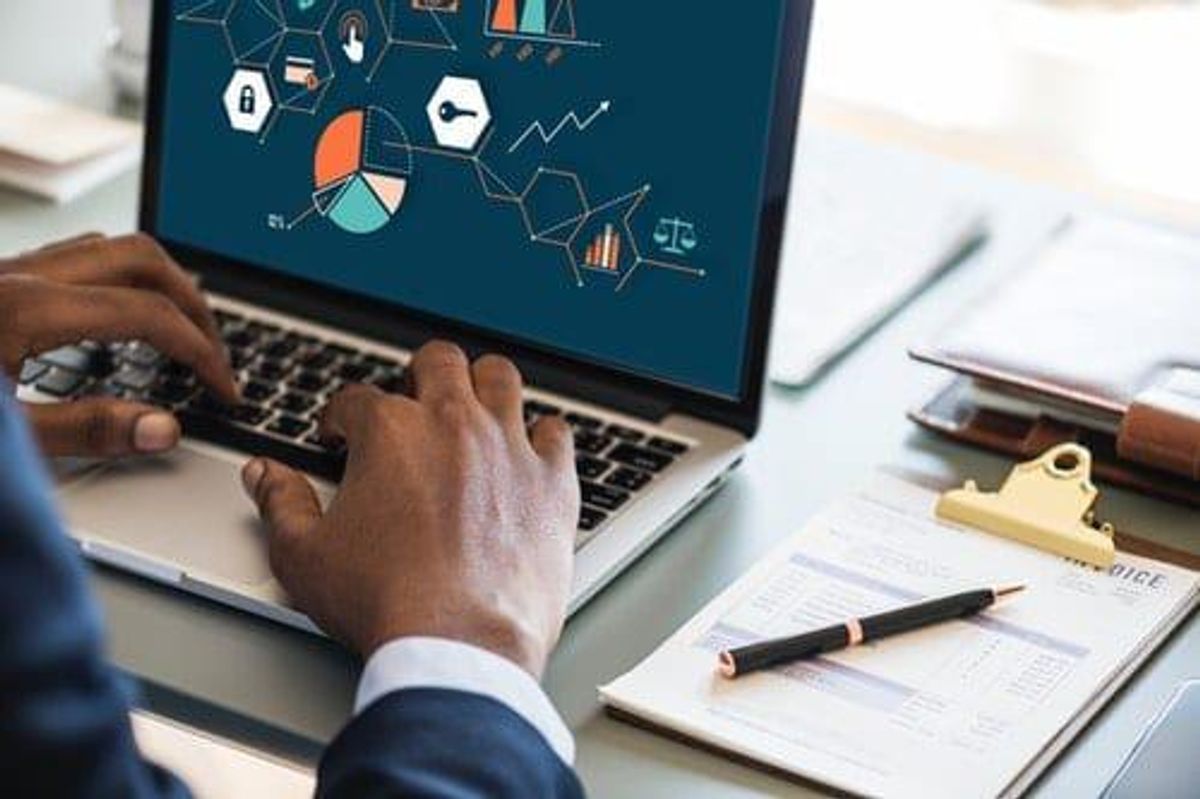 Learn about some of the most compelling blockchain use cases that are coming into effect across multiple industries.
As the adoption of blockchain technology continues to edge further, a number of different use cases are being applied and tested by major companies.
A growing chorus of companies and individuals are citing the benefits of blockchain technology, such as increased visibility, security, scale, speed and its major implications to a variety of industries.
Blockchain currently has many well-known applications, including bitcoin cash, bitcoin transactions, blockchain in logistics, open blockchain and bitcoin and ethereum.
Gary DeWaal, special counsel and blockchain expert at Katten Muchin Rosenman, told the Investing News Network (INN) that blockchain technology brings disparate technologies together, essentially creating a more efficient application — like Henry Ford used the assembly line for the first time to bring together disparate parts of a car to create cars more efficiently and economically.
Industries such as healthcare, manufacturing, insurance and finance are making strides in applying blockchain to their enterprise applications.
As Brian Lio, CEO of blockchain research organization Smith + Crown, told INN, blockchain adoption is accelerating. For blockchain technology to gain greater adoption, the application of near-term, real-world use cases is essential to build further confidence in the technology and the future of blockchain.
In line with this, the regulatory landscape for blockchain applications is advancing. DeWaal further noted that legislators are looking at how security interests can better be protected, as well as the implications of maintaining records on a blockchain and the cybersecurity consequences of carrying this information.
As investment in blockchain development expands and the potential impact of blockchain broadens, INN takes a look at seven compelling blockchain use cases by industry and some of the companies behind these advancements.
1. Beverage
PepsiCo (NASDAQ:PEP)
PepsiCo underwent a trial blockchain ad campaign in partnership with Project Proton that resulted in a 28 percent increase in efficiency for costs related to viewable impressions. Project Proton provides a transparent service, allowing companies to pay for ads that have actually been viewed, or deemed viewable, ultimately bringing more value to the advertiser.
The trial applied smart contracts, which verified the credibility of the impressions, ensuring they were genuine and not fraudulent while in turn improving ad efficiencies.
Starbucks (NASDAQ:SBUX)
In partnership with Microsoft's (NASDAQ:MSFT) Azure Blockchain Service, Starbucks is applying blockchain technology features in its mobile app. The company uses it to trace the production of its coffee, from where it was grown to how it was roasted, as well as details of its ethical sourcing process.
Starbucks and Microsoft state that these applications aim to provide greater visibility to coffee farmers as well as more information to customers on their coffee purchases throughout the supply chain management cycle.
2. Conglomerate
Reliance Industries (BOM:500325)
As one of India's largest conglomerate holding companies, Reliance Industries is developing its own blockchain infrastructure for supply chain logistics. It has also released its own cryptocurrency, JioCoin.
In addition, the company used blockchain in a major financial transaction with HSBC (NYSE:HSBC). In this financial use case, Reliance Industries exported a shipment to a US customer. The transaction was executed by HSBC as the first financial transaction driven by blockchain in India.
Maersk (CO:MAERSK)
The largest shipping container company worldwide, Maersk is developing blockchain use cases for the US430 billion marine insurance industry. In partnership with Microsoft, Ernst & Young and Willis Towers Watson (NASDAQ:WLTW), Maersk is working on solutions for tracking shipping container data in a secure and efficient manner. The enhancement of auditing elements for shipping containers has also been integrated to reduce the friction and improve timeliness involved in these processes.
3. Finance
JPMorgan (NYSE:JPM)
For financial use cases, JPMorgan has developed a blockchain infrastructure called Quorum, which uses ethereum blockchain. It was one of the first major financial institutions to do so, and the system allows enterprises to process transactions privately and securely. Quorum is designed to help solve lengthy settlement times, help uncertainties in risk exposure and improve compliance transparency in the market for financial services firms. In addition, it removes a number of financial intermediaries.
Microsoft and JPMorgan have entered a strategic partnership in which Microsoft's Azure Blockchain Service will support Quorum. As part of the partnership, Quorum "will become the first distributed ledger platform available through (the) Azure Blockchain Service, enabling J.P. Morgan and Microsoft customers to build and scale blockchain networks in the cloud," the companies said in a press release.
Societe Generale(EPA:GLE)
France's Societe Generale has developed Societe Generale SFH, a covered bond security token that is built on ethereum blockchain. Societe Generale issued 100 million euros worth of the bonds, all of which were subscribed. It was the first covered bond of its kind, and Moody's rated it as Aaa/AAA.
Societe Generale says that through this issuance it hopes to explore increased efficiencies in settlement and transferring assets, while scaling up the transparency for covered bonds trading.
Barclays (LSE:BARC)
Barclays has been involved in a test trial for real estate transactions and payments with Instant Property Network and the Royal Bank of Scotland (NYSE:RBS). The project revealed that the use of this technology could save the real estate industry US$160 billion. The results show that by applying blockchain technology in a distributed registry, the time to buy and sell real estate can drastically be reduced from three months to complete to three weeks.
Barclays also created Eagle Labs in 2015, which is focused on blockchain partnerships and business incubation.
4. Healthcare
HMS TECHNOLOGIES
HMS TECHNOLOGIES, a healthcare provider to the US federal government, has partnered with blockchain healthcare startup Solve.Care. Together, the companies are working on solutions to reduce cost inefficiencies. The aim of the partnership is to improve care coordination, streamline disparate technologies and improve health data accessibility.
Editor's note — a previous version of this article stated that HMS TECHNOLOGIES is a subsidiary of HMS Holdings. HMS TECHNOLOGIES is an independently owned IT solutions provider, and the article has been updated to correct that error.
5. Insurance
Marsh & McLennan (NYSE:MMC)
With operations in 130 countries, global insurance broker Marsh & McLennan plans to launch an automated blockchain-powered platform that allows its US commercial clients to access their certificates of insurance. Marsh will launch an app in line with this proof of insurance platform that is available 24 hours a day, broadening its client self-service features.
"Proof of insurance is a key business requirement for many industries. By vastly simplifying the process of obtaining certificates, we will enable clients to spend more time focused on the things that matter, such as growing their business," said Martin South, president of Marsh's US and Canada divisions.
6. Manufacturing
HTC (TPE:2498)
Taiwanese mobile company HTC launched a blockchain phone in May, which offers bitcoin node capacities and decentralized apps. In addition, the phone offers "secure enclave" features that can store crypto keys. This feature allows users to store crypto addresses in personal vaults on their phones to prevent hackers from accessing them. The new phone has a wallet feature called Zion, which allows users to store, request and send cryptocurrencies.
HTC is in the process of offering an affordable blockchain phone with a price estimate of US$250 to US$300.
7. Technology
Samsung (KRX:005930)
Samsung has launched a blockchain technology platform that offers users a host of use cases. Nexledger Universal, its enterprise blockchain platform, provides use case applications including business-to-business transactions, authentication and payment settlement services for businesses.
IBM (NYSE:IBM)
IBM is involved in a number of blockchain use cases, notably:
IBM Food Trust Ecosystem:

This applies blockchain technology to supply chain management. Through its infrastructure,

agriculture

producers can track goods end to end in real time, access insight on improving and understanding the quality of goods and receive sustainable source verifications. In addition, IBM Food Trust allows producers to reduce food waste and fraud through improved transparency within the supply chain.

SecureKey built on IBM Blockchain: This feature is used in the identity verification app Verify.Me, which has been integrated by five major Canadian banks to allow customers to access their accounts through its identity verification infrastructure.
IBM Blockchain World Wire: This allows cross-border payments to be cleared and settled in a matter of seconds.
Tencent Holdings (OTC Pink:TCEHY)
In partnership with health insurance startup Waterdrop, Tencent Holdings is developing blockchain solutions for automating insurance reimbursements. Waterdrop is a unicorn startup based in China with 10 million customers, the company reports.
Amazon (NASDAQ:AMZN)
Amazon Web Services, a subsidiary of Amazon, offers Amazon Managed Blockchain, which allows enterprises and individuals to create their own blockchain network. What this means is that an individual or enterprise can set up a network that can include multiple accounts through which members can make transactions and keep records without a central authority.
The Amazon Managed Blockchain can meet the demands of applications and transactions scaling into the millions. Amazon notes that its infrastructure can be applicable to industries including energy, logistics, retail and finance.
Kodak (NYSE:KODK)
Kodak has developed a blockchain beta test to track ownership and license rights for photographers. Called KodakONE, this licensing platform has so far generated US$1 million for photographic rights. The hope is to create a new channel for photographers to earn more income from their work.
In tandem with this, Kodak is developing KodakCoin, a cryptocurrency network focused on a host of photographers' needs, from licensing to tracking usage to more control over their income.
Don't forget to follow us @INN_Technology for real-time news updates!
Securities Disclosure: I, Dorothy Neufeld, hold no direct investment interest in any company mentioned in this article.
Editorial Disclosure: The Investing News Network does not guarantee the accuracy or thoroughness of the information reported in the interviews it conducts. The opinions expressed in these interviews do not reflect the opinions of the Investing News Network and do not constitute investment advice. All readers are encouraged to perform their own due diligence.
Investing News Network websites or approved third-party tools use cookies. Please refer to the  cookie policy for collected data, privacy and GDPR compliance. By continuing to browse the site, you agree to our use of cookies.