By Dave Brown The recent decline in commodity prices is causing concern for inflation in many developing countries. The Wall Street Journal reports, "With economic growth slowing across the world, including China, and demand for raw materials easing, many analysts believe it is unlikely that the commodity-market highs of earlier this year will be tested … Continued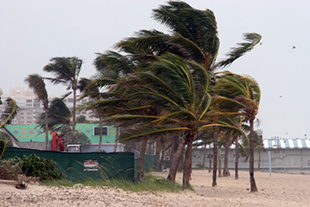 By Dave Brown
The recent decline in commodity prices is causing concern for inflation in many developing countries.
The Wall Street Journal reports, "With economic growth slowing across the world, including China, and demand for raw materials easing, many analysts believe it is unlikely that the commodity-market highs of earlier this year will be tested again soon. That is an important change for developing nations whose industrial economies are often far more commodity-intensive than the U.S. and Europe, and where inflation rates are heavily influenced by the direction of commodity prices."
Crude oil observers will be carefully monitoring the progress of Tropical Storm Fay, which may develop into a hurricane before reaching Florida Keys on Monday night, according to a public advisory issued by the National Hurricane Center. The northern Gulf of Mexico accounts for more than 20 per cent of US oil production. Tanker traffic and production in the North Atlantic region are often affected by storms in the area during hurricane season running June 1 to November 30.
Molybdenum: Phoenix Rising
On Thursday, Golden Phoenix Minerals (OTC: GPXM) reported very strong Q 2 sales results. Robert P. Martin, issued a letter to highlight drilling and production. "In the long run, the markets will find equilibrium, and when they do it is my personal opinion that Golden Phoenix will be prepared to be recognized for what it is and what it can further become," he said.
Potash: Strong results out of Europe
Europe's largest potash producer K+S AG (XETRA: SDF) has announced a very strong set of results for the second quarter, with revenues up by 52 per cent. "We have achieved our best quarter so far in the second quarter of 2008. There has been a further tangible increase in global demand for fertilizers which, against a backdrop of availability bottlenecks on the markets, has led to a significant increase in prices for nitrogen, phosphate and potash fertilizers," said Norbert Steiner, Chairman of the Executive Board of Directors.
Uranium: Support from Down Under
A proposed nuclear cooperation agreement between the United States and India has been supported by Australian Prime Minister Kevin Rudd. The agreement will provide India with nuclear fuel and technology in exchange for regulatory access to its civilian facilities; critics, however, have condemned India's refusal to sign a nuclear nonproliferation agreement.
Copper: China turning the power down
Chinese authorities have asked their top copper producer Jiangxi Copper Co. to reduce its power consumption, as energy supply woes have forced nearly half the nation to rationing power. China's monthly power generation growth in July declined to its lowest in over six years. Rationing has increased as a result of the Beijing Olympics and priority for electricity supply at Olympic-related events, in addition to mitigating air pollution contaminants.
Nickel: Passing on the savings
As for falling nickel prices, many stainless steel makers are looking at reducing prices by up to 5-7 per cent in the coming months. The drop in nickel prices mean that stainless steel will be cheaper to make, and by passing these savings to consumers, the companies are hoping to give a boost to stainless steel sales. Global demands for stainless steel dropped, and it may not recover until early next year as rising energy prices and a property slump in major economies have moderated consumption.