The Commodity Investor: Will Brent be the Best-performing Commodity in 2013?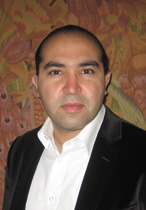 When compared to its counterpart, West Texas Intermediate (WTI), Brent crude had a solid 2012. While WTI was down almost 10 percent, Brent was up in the single digits. Below, the Commodity Investor outlines the growing discrepancy between Brent and WTI, also presenting an analysis of why Brent may very well be the top-performing commodity in 2013.
A tale of two crudes
Brent and WTI have been the dominant benchmarks in global oil markets for decades. However, this year Brent overtook WTI as not only the most traded oil futures contract, but also as the benchmark most used to trade oil globally. The reasons for this development are multiple, but one key factor is that WTI is now more reflective of oil production in the United States and North America and therefore is not applicable in other markets.
Brent, on the other hand, is now becoming widely used to price oil trades across key regions of the world, including Europe, Africa, the Middle East, Asia and even Latin America. The number of contracts traded in Brent has skyrocketed by over 15 percent this year, while WTI-traded contracts declined by 17 percent. That is indicative of the fact that Brent is now more reflective of global issues than WTI.
When the Iranian nuclear issue surfaced again this year, followed by armed conflicts in the key oil-producing region of the Middle East, Brent prices rose as a direct result of these issues. In other words, Brent reflected the tension in this key region and the potential supply disruptions that could ensue. That was in direct contrast to WTI, which either remained flat or declined — despite market-changing events that could choke off oil coming out of the Persian Gulf, the world's most prolific oil producer.
A leader is born
In oil market history, 2012 will be remembered as the year that Brent crude overtook WTI as the world's indispensable oil benchmark. Not only has the number of tradable Brent contracts skyrocketed, but also more and more countries and companies are pricing their oil sales and purchases using this benchmark. For example, Brent is now used to price oil going from producers in Abu Dhabi to consumers in South Korea; from producers in Libya to consumers in Italy; and from producers in Nigeria to consumers in Germany. This prevalence means that Brent crude is here to stay.
The outlook for Brent is also positive for 2013 due to several structural and industry-related issues. The Commodity Investor believes that WTI will have a lackluster performance in 2013. The main reason for this belief is that the US is increasing its crude oil production rapidly as a direct result of technological improvements and implementations that were developed in the North American market.
These technological developments have not yet made their way to other key markets such as Africa, Latin America and the Middle East. As a result, oil production in other markets that are priced in Brent remains tight. At the same time, demand from key consuming regions such as Asia continues to rise. For this reason, the Commodity Investor is bullish on Brent.
What's an investor to do?
As an investor in commodities you have lots of options to choose from. For 2013, however, the Commodity Investor believes that Brent should provide the least volatile returns in the commodity complex. Agricultural commodities have had a stellar 2012, and 2013 could very well be an equally good year for them; however, it also may bring high volatility. Brent provides a very steady market that's fairly straightforward to analyze.
One of the best ways to get exposure to Brent is through a recently launched exchange-traded fund that allows you to get exposure to Brent crude without exposure to WTI. Indeed, the United States Brent Oil Fund (ARCA:BNO) isolates the Brent contract in the crude oil complex and gives you direct exposure to this highly coveted commodity. The Commodity Investor believes that the outlook for Brent is bright in the coming year and that BNO is the easiest and most convenient way to get this exposure into your portfolio.
However, make sure to monitor your holdings on a weekly basis since this isn't a buy-and-hold instrument: rather, you should consider this a trader's instrument that constantly needs to be recalibrated based on the latest market information.
Securities Disclosure: I, Amine Bouchentouf, hold no positions in the stocks mentioned.
Columnist Amine Bouchentouf is a partner at Parador Capital LLC, an institutional advisory firm focused on commodities and emerging markets. He is the author of the bestselling Commodities For Dummies, published by Wiley. Amine is also the founder of Commodities Investors LLC, an advisory firm dedicated to providing insightful information on all things commodities.