Resource Market Weekly Recap – January 14, 2010
By Melissa Pistilli-Exclusive to Resource Investing News Copper Investing News After a screaming rally, the fastest on record, copper prices fell around the world Tuesday pushed down by concerns over swelling stockpiles, which are rising as miners up production to take advantage of higher prices. There are concerns that copper prices are inflated because demand … Continued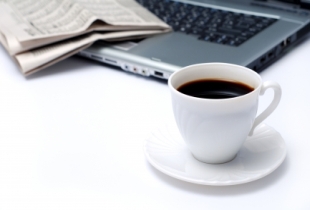 By Melissa Pistilli-Exclusive to Resource Investing News
After a screaming rally, the fastest on record, copper prices fell around the world Tuesday pushed down by concerns over swelling stockpiles, which are rising as miners up production to take advantage of higher prices.
There are concerns that copper prices are inflated because demand is actually down, especially (and most importantly) out of China whose central bank is planning to cut back lending and has begun selling three-month bills at a higher interest rate. The concern is that China will also cut copper purchases.
Companies making news include Quadra Mining, Zambia Copper Investments, and Terrane Metals. Canaccord Adams has raised Quadra Mining's shares rating from "hold" to "buy" as fourth quarter copper and gold output beat expectations. Zambia Copper Investments is ready to re-list on the JSE next week after its suspension early last year. Terrane Metals is in talks with Mitsubishi, Sumitomo and two Korean companies to secure financing for its $866 million Mt. Milligan gold and copper project in BC.
While some hedge fund managers are bailing out of gold, a growing number are getting in to the game. Of particular interest are those funds mainly investing in mining and precious metals equities.
The price of gold is very much tied to the direction of the dollar now, and several factors point towards the dollar gaining some ground in 2010, including: the Obama Administration's $90 billion levy on TARP-funded big banks; an end to the Fed's paper-printing policy; and the possibility of $100 a barrel oil. A stronger dollar would put the kibosh on rising gold prices.
On Monday, gold hit a 5-week high of $1,161.50 on a sinking dollar, but lost ground Tuesday closing at $1,151.10 in New York. Gold dropped to $1127 an ounce on Wednesday, but Thursday saw gold prices moving higher, touching $1147 an ounce in New York afternoon trading, as risk-tolerant investors bet on a weaker dollar.
Like most commodities, molybdenum suffered huge price declines after the global economic crash sent markets reeling. But there are signs that the moly market may be healing. Prices are rising on increasing demand. The London Metal Exchange has begun listing molybdenum delivery contracts including roasted molybdenum concentrates from Molymet's roaster in Chile, Molymex roaster in Mexico and the Sadaci roaster in Belgium.
Miners are also showing signs of a positive turn around. Thompson Creek has used the capital garnered from a large secondary offering to build up its assets, has seen its share price post encouraging gains. Avanti Mining has acquired a 100 per cent interest in the past producing Kitsault Molybdenum mine in northern BC. Roca Mines, which has seen its treasury enlarged by rising moly prices, has posted production revenues of $26 million with operating cash flows of $8.7 million for the year ending August 31, 2009.
Base metals prices are starting to move up on hopeful sentiments for a turnaround in global economies; nickel prices are no exception. There are several indicators that 2010 holds promise including rising demand from the stainless steel industry and the potential for supply disruptions from mounting mine labour strikes.
Stainless steel production, which accounts for about two-thirds of global nickel consumption, was up 12.5 per cent in the third quarter of last year and is forecasted to rise around 8 per cent in 2010. Total nickel consumption is expected to increase by 7 per cent.
2010 is shaping up to be a wonderful year for silver prices and silver miners. Silver analysts are showing a bullish optimism in their forecasts for 2010 pegging prices at averages upwards of $23 an ounce with prices increasing into 2011 as well.
Silver is getting a boost from the precious metals sector's positive performance as well as returning optimism in economic growth and the industrial sector. Tightening supply, increasing investment and industrial demand, and rising spot prices are creating a perfect environment for silver miners to succeed in 2010 and beyond.
Some silver producers worthy of investor attention include First Majestic Silver Corp, Great Panther Silver, and Fortuna Silver Mines.
On Monday, silver hit a high of $18.88, tracking gold's five-week rally on a softening dollar, before closing at $18.60 an ounce in New York. On Tuesday, speculators exited oil and other commodities in droves pushing silver down to a close of $18.26 an ounce. Silver rose in late afternoon trading Wednesday to $18.64 an ounce and hit as high as $18.75 an ounce Thursday afternoon.
The long-term trend for vanadium is looking good as steel alloy fabrication picks up and the industrial sector finds more uses for vanadium, especially in battery manufacturing. Many analysts see vanadium as the fortune-making investment of the future along with lithium and other rare earth metals.
Companies making news include African Minerals, Stonehenge Metals, and Strategic Resources. African Minerals has inked an agreement with China Railway Materials on the Tonkolili project in Sierra Leone. Stonehenge Metals has entered into an acquisition agreement with Chong Ma Mines for the Yellow Sun Mines project in South Korea, news of which sent Stonehenge's share price up 57 per cent. Strategic Resources has closed a portion of its private placement with total proceeds of $135,000 which will be used to advance development on its mineral exploration projects.