World Cup a Buying Opportunity for Silver Bugs?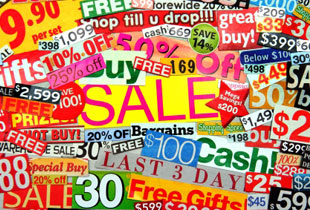 Seasoned investors are no doubt aware of the market adage "sell in May and go away." The idea behind it is that investors who sell their stocks at the beginning of the summer, re-entering the market in the fall, are able to avoid seasonal weakness. 
Of course, every year the truth in that statement comes up for debate. In the past, Eamonn Fingleton, a former editor for Forbes and the Financial Times, and Frank Holmes, CEO and chief investment officer of US Global Investors, have both questioned its validity, among many others. 

More recently, Forbes contributor Mitch Tuchman posted a good takedown of the strategy, commenting that "academic investigators have found little evidence that it works consistently enough to matter," pointing out that "[t]he trouble in a nutshell, is that everyone already knows about the pattern and either tries to preempt it by selling sooner or use it to buy into the decline."
The new adage, it seems, is "sell in May and go away — at your own peril."
That said, market watchers do seem to agree that June is silver's weakest month. Clive Maund of The Market Oracle explained last year that seasonal charts show that after falling in June, the white metal tends to begin heading upward in July, and particularly September. An ETF Daily News article published earlier this month corroborates that idea, noting that "the seasonal pattern … held last year" and "[b]ased on the May closing this year, it looks like gold and silver in 2014 will be no exception."
Indeed, if UBS analysts Edel Tully and Joni Teves are to be believed, prices for the white metal may even be weaker than usual this June. Interestingly, it seems the World Cup is to blame.
Explaining themselves, the analysts said in a note today that "[r]ecent history shows that the 'buy volatility' trade is a losing one during the World Cup." That may seem unlikely, they admitted, but "[i]n reality, the link may not be as far-fetched as one might initially think: the focus on the football matches and the overall excitement surrounding these games could act as an added incentive for market participants (and football enthusiasts, more generally) to go for holidays around this time."
The analysts concluded, "[t]he reduction in the number of market participants is more concentrated during this period, as opposed to being more spread out throughout the summer months during non-World Cup years. Although fewer players in the market could make prices vulnerable to pockets of illiquidity, it also means markets can be very quiet when there are no significant headlines to get prices going in the first place."
So what does that mean for investors? According to Maund, silver's June weakness is a buying opportunity. Investors will have to decide whether — amidst all the World Cup excitement — they have time to take advantage of it.
Securities Disclosure: I, Charlotte McLeod, hold no direct investment interest in any company mentioned in this article. 
Related reading: 
Sell in May and Go Away: A Grain of Truth
Is "Don't Sell in May" the New Way to Go?