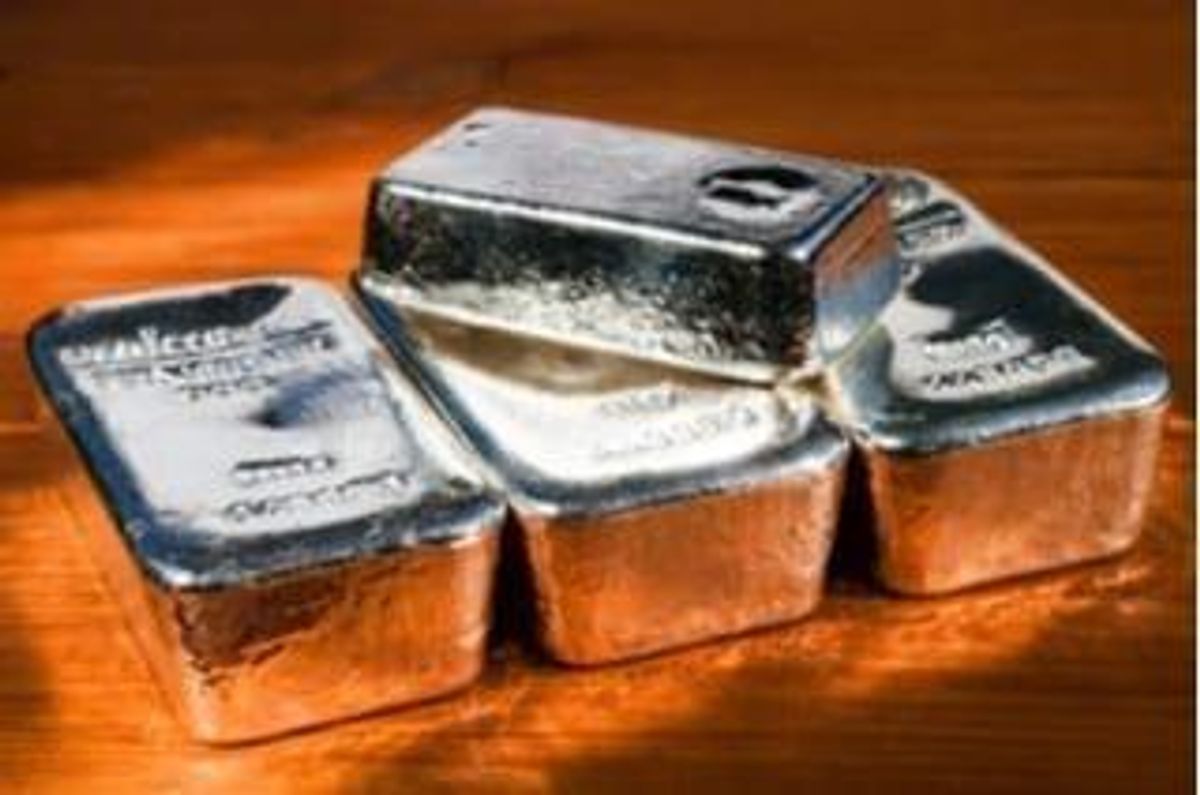 Silver streaming companies like Wheaton Precious Metals are popular with investors. What should you know before entering the market?
Silver streaming companies have been popular since the concept of streaming was created in 2004. 
But what is silver streaming? And what are the advantages and disadvantages of investing in silver streaming companies? 
Put simply, streaming agreements entail one company offering another company capital in exchange for a set amount of future mine production.
In the case of silver streaming, a streaming company would offer a silver exploration or mining company an upfront cash payment for silver output from a mine not yet in production; the streaming company would later receive the agreed-upon percentage of the mine's output.
Typically when securing this future production, the exploration or mining company agrees to let the streaming company pay a low, fixed price. The streaming company can then sell the metal for a profit.
Also referred to as volumetric production payment agreements or metals purchase agreements, the streaming concept was pioneered in its current form in 2004. Wheaton Precious Metals (TSX:WPM,NYSE:WPM), formerly Silver Wheaton, came up with and implemented the idea. 
As its former name suggests, Wheaton Precious Metals originally focused on streaming silver; however, it has since expanded its focus to precious metals as a whole. What's more, in the years since it emerged other similar companies have entered the space.
Franco-Nevada (TSX:FNV,NYSE:FNV), a stock frequently recommended by expert Adrian Day, is another major player in streaming space. Its focus is on gold, and it is interested in securing royalties in addition to streams.
Advantages to silver streaming
Silver streaming companies receive a number of benefits from the deals they conduct with exploration and mining companies. A few of them are as follows:
Diversification — By entering into streaming deals with multiple exploration and mining companies, streaming companies are able to secure various income streams, thus diminishing their risk. For instance, if one deal does not pull through, the streaming company will still have many others to rely on.
Security — Streaming companies enact deals with exploration and mining companies, but once a deal is in place it is not tied to that exploration or mining company. That means if the deposit or mine the streaming deal is associated with changes hands via an acquisition or takeover, the streaming company will still retain its claim to the metal it is producing or will produce.
Because they do not operate any mines or projects themselves, streaming companies are also not subject to risks that operators face, such as labor or equipment complications.
Tax benefits — Another benefit for streaming companies is favorable tax treatment. The Canadian government allows streaming companies to have a low tax rate (0 to 8 percent) if the company reinvests its proceeds or pays them out as dividends. That's a huge advantage when it comes to net profit margin.
That said, it's worth noting that Wheaton Precious Metals has encountered a setback from Canada Revenue Agency, which is claiming the company owes taxes on its income abroad.
Of course, there are also benefits for exploration and mining companies that enter into streaming deals with streaming companies. Those include:
Cash to move forward — Streaming deals are generally signed before an exploration or mining company goes into production. As mentioned, that means these companies receive cash upfront that ideally will allow them to move their operations forward.
Dealing with by-product material — Exploration and mining companies will often sign streaming deals on by-product material. In other words, if a company's future mine is expected to produce mostly gold, the company might sign a streaming deal on silver produced as a by-product.
Streaming deals can thus allow companies to profitably deal with by-product material while still retaining the rights to the main metal being produced.
Disadvantages to silver streaming
Although silver streaming holds many advantages for companies, it comes with a few potential disadvantages that investors should be aware of.
For example, it can be problematic for exploration and mining companies if they give away large amounts of sales value in exchange for an instant cash infusion. Streaming deals tend to involve selling metal at below-market prices, so if a company's mine produces a great deal of material, the streaming company may be the only one that benefits. 
"When you start putting in higher levels of streaming, and the stream lasts forever, then the potential upside starts going to streaming holders and (away from) your existing shareholders," Robert Quartermain, CEO of Pretium Resources (TSX:PVG), told the Financial Post in an interview.
Nonetheless, streaming deals are popular among exploration and mining companies, and many major miners, such as Barrick Gold (TSX:ABX,NYSE:ABX), Glencore (LSE:GLEN), Teck Resources (TSX:TECK.B,NYSE:TECK) and Vale (BVMF:VALE5), have all sold streams in recent years.
As streaming companies like Wheaton Precious Metals continue to share the spotlight with traditional mining companies, they may be worth consideration from investors. Would you invest in silver streaming? Let us know your top picks below.
This is an updated version of an article originally published by the Investing News Network in 2016.
Don't forget to follow us @INN_Resource for real-time news updates!
Securities Disclosure: I, Amanda Kay, hold no direct investment interest in any company mentioned in this article.
Investing News Network websites or approved third-party tools use cookies. Please refer to the  cookie policy for collected data, privacy and GDPR compliance. By continuing to browse the site, you agree to our use of cookies.