Silver Summit 2013: Will the Real Andrew Maguire Please Stand Up?
At last week's Silver Summit, CPM Group's Jeffrey Christian came forward with some interesting new information about whistleblower Andrew Maguire.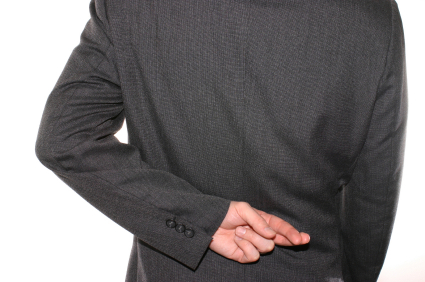 Last week, Silver Investing News (SIN) provided a rundown on what to expect from Silver Summit 2013 presentations from CPM Group's Jeffrey Christian and Bill Murphy of the Gold Anti-Trust Action Committee (GATA).
The reason for their importance? Christian, who is the founder of CPM Group as well as a managing partner at the company, commented prior to the event that he would be using his presentation to "methodically and factually … [show] the extent to which [GATA] misrepresent[s] what people have said" — just as his firm has done in other years.
In response, GATA said in a statement that "GATA Chairman Bill Murphy will be present to disagree [with Christian] and to note that if the gold and silver markets are not manipulated, they may be the only such markets these days."
Now that the conference has come and gone, SIN is back to take a stab at answering the key question raised by their posturing — who came out on top?
Christian comes on strong
Christian, who spoke on the morning of October 24, ended his presentation with a sharp stab at GATA. His claim? Andrew Maguire, who in 2010 came forward to tell the Commodity Futures Trading Commission (CFTC) and GATA that he could prove "that gold and silver prices are manipulated by the likes of JPMorgan Chase," in fact has no background as a metals trader. That's a startling allegation considering Maguire "has been frequently portrayed by GATA as [having] more than three decades of experience in metals trading," as per Mineweb.
According to Christian, who said he was given the information by Maguire's ex-wife, Maguire's background is in fact in car leasing — he started a company called Custom Lease Capital in 1989; it ultimately failed about six years later. Kitco states that at that time, Maguire "took and passed the Canadian Securities Course and started day-trading his own money," though if his former spouse is to be believed, he was about as successful at that as he was in the car business.
The news lines up with Christian's first impression of Maguire. He told Kitco at the Silver Summit, "[w]hen [Maguire] came forward in 2010 — I said this guy doesn't sound real." Christian also commented, "[h]e came out with outrageous claims, but offered no proof of any of them. He sounded like an attention-seeking fraud to us at the time, and we said so."
Even so, Christian said he did not take Maguire's ex-wife at her word; he claims to have fact-checked her information and found it accurate. And, he said, it's not as though he went looking for her — she contacted him, not the other way around.
Murphy responds
Speaking to Kitco's Daniela Cambone later that day, Murphy stood by his man. "As far as I know, what [Maguire] told me is true. If he is faking it, he is awfully good at it," he said. He also referred to Maguire as a "delightful man" and a "class act."
Murphy did, however, admit that he did not look into Maguire's background when he first came forward with evidence of silver manipulation.
Kitco was unable to reach Maguire himself, and Bart Chilton, commissioner of the CFTC, said only that he currently has "no further comments on the silver market or anything related to it."
The verdict
While Christian seems to have got one over on Murphy this time around, it's unlikely that he's had the last word. Kitco states that CPM Group and GATA first clashed in 2011, and with that history it seems guaranteed that it's only a matter of time before GATA — or Maguire — comes forward with a stronger rebuttal.
Hopefully those keeping an eye on the debate will not have to wait until next year's Silver Summit for further developments.
Securities Disclosure: I, Charlotte McLeod, hold no direct investment interest in any company mentioned in this article.
Related reading:
CPM Group, GATA to Go Head-to-Head on Manipulation at Silver Summit