Silver Price Shapers: Greece and India
Both Greece's debt crisis and India's inflation concerns are dollar supportive, putting downward pressure on silver prices.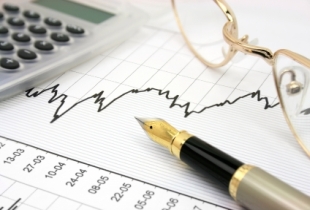 By Melissa Pistilli—Exclusive to Silver Investing News
Currency markets, euro zone debt woes and global recovery concerns continue to influence the spot price of silver.
Silver prices began to back off the previous weeks' gains late last week as Greece's financial problems continued to impact the currency markets.
Investors have also struggled to decipher global economic data, trying to determine whether commodities are headed towards higher ground or destined for further collapse. The latest clue to be picked apart came from India last week as its central bank surprised the markets with an interest rate hike aimed at rising inflation.
Both Greece's debt crisis and India's inflation concerns are dollar supportive, putting downward pressure on precious metals prices.
The dollar's rise Friday pushed gold and silver prices down far enough to trigger sell stops, sending prices even lower to close in New York at $1107.90 an ounce and $16.96 an ounce, respectively.
On Monday, silver prices plunged as low as $16.60 an ounce, as base metals and equities also weakened, before recovering later in the day to finish at Friday's close.
Silver continued to drop Tuesday morning as the dollar strengthened, reaching as low as $16.72 before rebounding as the dollar slipped (supposedly)on weak US housing sales data. After reaching a high of $17.16 for the day, silver closed at $17.02 an ounce.
Currency Markets and Greece's Debt Crisis
Precious metals traders continue to watch the currency markets for direction, chaining silver to the dollar's moves. And the ongoing drama in Europe over what to do about Greece's debt problems is proving price positive for the greenback.
As the euro weakens the dollar strengthens. And that was the case early this morning when the markets reacted to worries the EU won't come to an agreement on a Greek debt aid package at this week's summit in Brussels. "The EU meeting on March 25 and 26 remains key to euro sentiment," said Credit Agricole.
Germany's Chancellor Angela Merkel is putting up tough opposition to other EU members urging her to back aid to Greece. There are concerns that without Merkel's support the euro could face further instability.
Strangely though, Greek Finance Minister George Papaconstantinou said his country doesn't need financial assistance and can solve its problems on its own. This after weeks of warning it may seek help from the International Monetary Fund if its European neighbours don't act.
Regardless, European leaders will have to find a cure, or at least patch up the wounds, before Greece's sickness infects the euro further.
India Hikes Interest Rates
In an effort to combat rising inflation, India's central bank raised the interest rate by a 25-basis-point rate Friday. The move sent stocks falling across the developing world as the markets read it as a sign other central banks may follow suit.
"The start of the interest rate normalization in India is likely to fuel fears of early rate hikes in China, Brazil and other emerging markets," explained John Praveen, chief investment strategist at Prudential International Investments Advisers.
Silver reacted negatively to the news, which sparked concerns that Indian demand for the white metal, and its yellow cousin, may suffer under increased borrowing costs.
BullionVault.com Offers Silver Bullion Service
On Tuesday, BullionVault.com announced it has added a silver bullion service to its online exchange to meet customer demand.
The new silver online exchange will let users buy and sell physical silver in an open competition. The physical bars are held by BullionVault itself, cutting investors costs. Trading and ownership is also exempt from VAT sales tax.
BullionVault, which services private retail investors, came onto the scene in April 2005. Currently, the company stores about US$660 million of gold bars for over 16,000 clients using its award-winning online gold exchange, the largest store of privately-owned investment-grade gold in the world.