Silver Investing News had the opportunity for our own short Q&A session with Dr. Michael Berry, publisher of Morning Notes, who will be speaking at the world-renowned Silver Summit Investment Conference and will host a "no holds barred" Q&A session following his presentation.
By Melissa Pistilli—Exclusive to Silver Investing News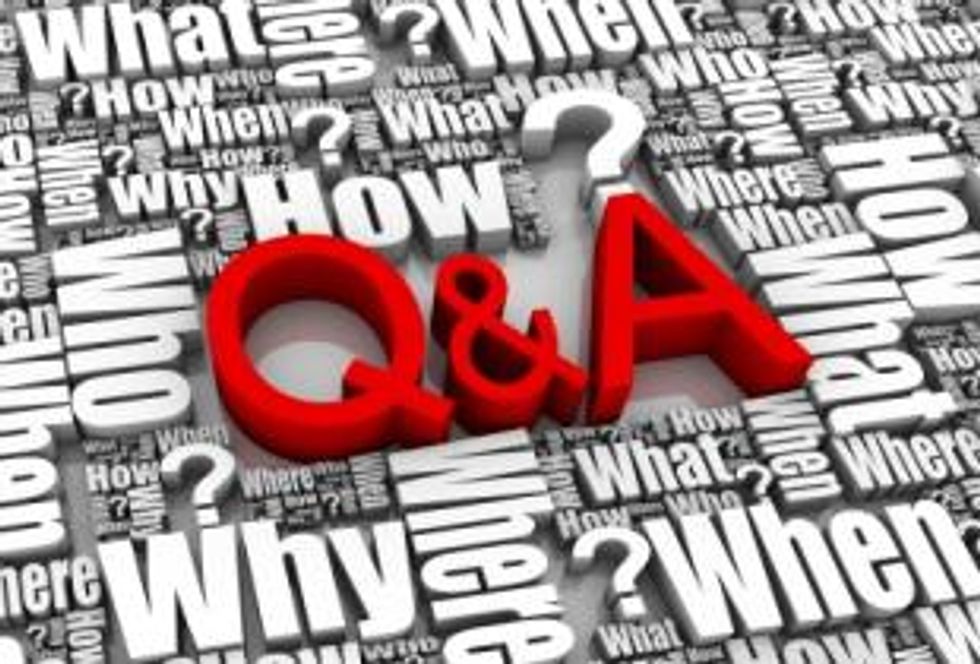 The price of silver has experienced strong downward pressure over the past few weeks as the value added by safe haven sentiment responsible for much of 2011's price gains has been eroded by the prospect of another worldwide recession.
As is commonly the case with the notoriously volatile silver market, silver price action "indicates that silver is facing more selling pressure relative to gold," said Deutsche Bank in a recent research note. "Moreover the widening in the gold and silver risk reversals in the one-month to three-month tenor would suggest that the correction in gold is more likely to be temporary than that of silver."
The current climate of global economic uncertainty hanging over the markets will no doubt make for an interesting Silver Summit Investment Conference later this month, October 20-21 in Spokane, Washington.
Dr. Michael Berry, publisher of Morning Notes, will be speaking at the world-renowned resource investment conference and will host a "no holds barred" Q&A session following his presentation. Dr. Berry's decades of experience as a financial analyst, university professor and investment manager have made him a unique and well-qualified expert on the financial and resource markets.
Silver Investing News had the opportunity for our own short Q&A session with Dr. Berry.
Silver Investing News: What's the likelihood that the Fed will initiate a third round of quantitative easing? What would be the impact initially and long-term for silver prices?
Dr. Michael Berry: I think there is a very high likelihood of either a QE3 or another form of direct intervention, such as some sort of money expansion policy by the Fed. I do not think the Fed will reduce the interest—25 basis points—it is paying the banks for investing their $1.6 trillion in money supply back with the Fed. This is a remote possibility.
In recent days the likelihood of QE3 has increased because the specter of deflation has increased to a significant degree. The Fed fears deflation above and beyond everything else. Therefore, inflation and a devalued currency is the preferred way out of the problem of stagnant economic growth and high unemployment. Obviously, the more the Fed attempts to inflate, the more commodities — which have been battered recently — will appreciate; in this case, both silver and gold should appreciate.
In the longer term horizon both silver and gold should appreciate to counter the current race to the bottom in fiat currencies.
SIN: Are we going to experience a traditional upward trending season (September-April) for silver, or will this year be a depressing anomaly like that of 2008? What should investors keep an eye on?
Berry: I am concerned that deflation's grip on this economy, and for that matter the world's economy, is tightening. This is not the same credit crisis-induced world of 2008. However, if growth continues to slow, austerity in many countries becomes the rule of the day — to counter very high debt levels — and perhaps more importantly, the US consumer continues to withdraw, and prolonged debt deflation could ensue. Such a spiral would be difficult to reverse in the short run.
Investors should watch the money multiplier (M1, M2 or MZ), which is depressed and has been declining for three years now. If the multiplier turns up and the velocity of money reverses to the upside, inflation could be quite high. If these indicators continue to decline and also Treasury yields reverse (30-year mortgage's are now under 4 percent), then we will have beaten the deflation bogie.
SIN: Given silver's volatility, what investment option (futures, ETFs, mining stocks, or physical holdings) provides the best protection and ROI for long-term investors?
Berry: The best protection for investors in silver is to own the physical metal and hold it in-house. From 2000 through 2008, we were recommending bags of silver coins as the price of silver appreciated. In terms of mining stock, we are particularly fond of companies such as Hecla Mining (NYSE:HL), Coeur (NYSE:CDE,TSX:CDM), Silver Wheaton (NYSE:SLW,TSX:SLW), Pan Am Silver (NASDAQ:PAAS,TSX:PAA) and Endeavour Silver (NYSE:EXK,TSX:EDR).
SIN: Any silver juniors on your radar?
Berry: On the exploration side we like Orko Silver (TSXV:OK,PINK:OKOFF) and Quaterra Resources' (AMEX:QMM,TSXV:QTA) Nieves silver project (we own). Excellon Resources (TSX:EXN) in Mexico is interesting, as is Clynton Nauman's Yukon silver company, Alexco Resources (TSX:AXR,AMEX:AXU).
If you would like the opportunity to present your own questions to Dr. Michael Berry in person, he will be hosting his Silver Summit Q&A Session on October 20th at the Davenport Hotel in Spokane, Washington.
I, Melissa Pistilli, hold no interest in any of the companies mentioned in this article.
Investing News Network websites or approved third-party tools use cookies. Please refer to the  cookie policy for collected data, privacy and GDPR compliance. By continuing to browse the site, you agree to our use of cookies.