Silver is stabilizing after a two-day massacre took the metal down over 17 percent.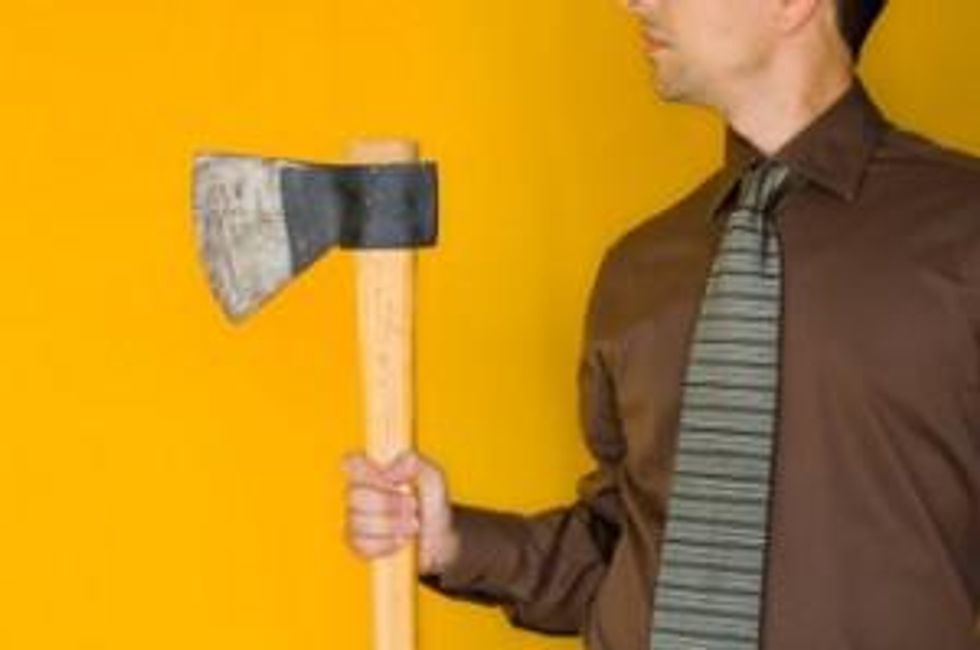 Violent price action is an understatement for what has occurred in the silver market. Thursday's final New York spot price was $23.28, a loss of just three cents. Silver also only lost three cents on Wednesday. Yet some may recall that the metal was over $27 just a week ago. It was a sheer market massacre that chopped silver down to its current level.
The sell-off in silver began last Friday, in tandem with the crashinggold market. By most accounts, it was the gold market that was being targeted — silver was just collateral damage.
One theory about the violent action in the gold market is that investors were unnerved by the potential sale of Cypriot gold reserves. Investors assumed that if Cyprus sold gold to conjure up cash, other nations with far larger gold reserves might follow suit. So investors decided to bail out first.
Many do not buy into this theory, at least not as a full explanation, and the real trigger of the sell-offs remains a subject of debate.
The part of the story that seems to be most clear is that once the selling started, it was exacerbated by computerized trading as massive amounts of sell stops were blown and margin calls were made on the way down.
Last Friday, silver lost $1.81 and finished the week at $25.85. With investors still in panic mode, frantic selling continued Monday and liquidation was even more aggressive. Silver ended the first day of trading this week $3.16 in the red, at $22.69. By the time the dust settled, the metal had lost over 17 percent in the span of two days.
Now, as gold has been unable to break back above $1,400, silver seems to have stabilized above $23, but faces resistance at about the $24 level. Major technical damage has been done and few are expecting to witness a swift recovery.
BMO lowered its price forecast for silver through to 2015. The firm downgraded its expectation by 9 percent, to $30, for 2013. And though BMO's 20-percent reduction for 2014 will place the metal higher, at $32, in 2015, the firm projects that silver will be back down to $30.
BMO expects silver's precious metal personality to overshadow its industrial attributes.
This price action comes at a time when deflationary fears have been reportedly weighing on the market: a slew of weak economic data was recently been released by both the US and China, and the IMF has lowered its expectations for global growth.
BMO said that given the expectations for an oversupply of silver, price rises will likely be limited even if industrial demand does improve.
Lower silver prices may make CME Group's new contract offer more attractive. "In response to demand" the COMEX owner is opening its arms to smaller silver investors by rolling out a new 1,000-ounce contract that will allow for physical delivery of the metal.
"The smaller size will provide market participants with greater flexibility to manage their silver-price risk and serve as a more cost-effective tool for individual investors or others looking to hedge against economic uncertainty,"said Robert Ray, CME Group's managing director, explained in a statement.
Earlier in the week, CME Group announced an 18-percent margin hike for silver.
Company news
Fresnillo (LSE:FRES) reported that it produced 10.1 million ounces of attributable silver in Q1, 2.6 percent more than it put out in Q1 2012. It attributes the stronger performance largely to the ramp up and higher grades at Saucito and higher grades at San Ramon.
With 117,500 ounces of gold produced, the company reported a 3.5-percent drop in attributable gold production in Q1 compared to the same period in 2012. That was said to be mainly due to slower leaching at Soledad-Dipolos.
Fresnillo reported good exploration results at Mega Centauro, Centauro Deep, Tajitos and Lucerito.
But addressing market conditions, CEO Octavio Alvidrez said, "the outlook for the precious metals market has become increasingly challenging over the first few months of the year. In the wake of recent sharp falls we will review all capital expenditure and assess future exploration projects."
However, Fresnillo remains committed to the long-term goal of producing 68 million ounces of silver and 500,000 ounces of gold by 2018.
Fortuna Silver Mines (TSX:FVI,NYSE:FSM) announced that its Q1 silver production of 992,218 ounces represents a 4-percent increase over Q1 2012. Silver from both the San Jose mine in Mexico and the Caylloma mine in Peru was above budget, the company said.
Fortuna produced 4,492 ounces of gold in Q1, a 13-percent decrease compared to same period in 2012. The company said gold production at San Jose was 5 percent below budget due to a lower head grade.
The $78 per metric ton (MT) cash cost for San Jose was 2 percent above guidance of $76 per MT. Caylloma's cash cost of $94.2 per MT was 2 percent below guidance of $96 per MT.
Jorge Ganoza, president and CEO of Fortuna, said "2013 is the first year our company has provided cost guidance and we are satisfied cash costs for the first quarter are in line with our projections."
First Majestic Silver (NYSE:AG,TSX:FR) reported that Q1 production from its five mines was 2,731,792 silver equivalent ounces, a 36-percent year-on-year increase. That resulted from a 33-percent increase in silver production, a 28-percent increase in lead, a 27-percent increase in zinc and a 159-percent increase in gold.
Keith Neumeyer, president and CEO of First Majestic, said, "[t]he first quarter of 2013 marked yet another milestone for First Majestic. We announced the inauguration of Del Toro after 21 months of construction."
Del Toro is expected to become the company's largest mine.
Southern Silver Exploration (TSXV:SSV) began drilling at its Cerro Las Minitas project in Durango, Mexico, which is being operated by Freeport-McMoRan Copper & Gold (NYSE:FCX).
Current plans are for a 3,000- to 5,000-meter core hole program that will test deeper offsets of known mineralized zones at the South Skarn, Blind Zone and Santo Nino targets and several geophysical and geochemical targets identified in recent surface exploration.
SantaCruz Silver Mining (TSXV:SCZ) announced commercial production at its Rosario mine in Mexico. The company is expecting 500,000 silver equivalent ounces this year.
President Arturo Prestamo noted that this accomplishment was made on time and under budget. "This is an important milestone for the Company as it sets the platform for future growth as we work towards our goal of becoming a mid-tier silver producer," he said.
Securities Disclosure: I, Michelle Smith, do not hold equity interests in any of the companies mentioned in this article.
Related reading: 
Gold Drops Over 8 Percent in Worst One-day Decline Since 1983
Some Silver Lining in Gold Price Drop
Gold Edges Up 1.9 Percent as Buyers Rush In
Investing News Network websites or approved third-party tools use cookies. Please refer to the  cookie policy for collected data, privacy and GDPR compliance. By continuing to browse the site, you agree to our use of cookies.