Mexican Mining Tax Not a "Deathblow" to Exploration, Production
While Mexico's approval of a new mining tax initially caused an outcry, some market participants are now beginning to look at it more charitably.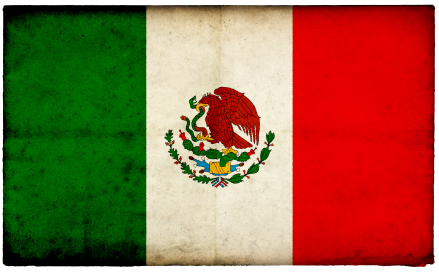 Silver Investing News last reported on Mexico not long after its government, led by Enrique Peña Nieto, proposed that miners operating in the country be taxed 7.5 percent — with that amount rising to 8 percent for companies extracting precious metals — on earnings before interest, taxes, depreciation and amortization.

Since that time, Mexico's senate has approved, by 73 votes to 50, a basket of tax reforms that includes that tax; all are set to come into effect on January 1, 2014, as per the Financial Post.
Given the fact that Mexico is the world's largest producer of silver and a top 10 producer of gold, graphite, manganese and zinc, among others, the senate's decision initially sparked a wave of dissent from miners and other market participants; however, recently optimism has started to rear its head.
Miners threaten to leave
Dissatisfaction from miners has not only been rife, but also quick — in some cases it began even before the tax was given the go-ahead.
For instance, the Financial Times reported a few days prior to its approval that while Grupo Mexico (OTCMKTS:GMBXF), the world's third-biggest copper producer, still plans to invest $3.5 billion and $1.5 billion in Mexico in 2013 and 2014, respectively, it "will be obliged to redirect [its] future investment programme of $3.5bn for the coming years." The company intends to look at opportunities in the United States, Canada, Peru and Chile instead.
Similarly, Endeavour Silver's (TSX:EDR,NYSE:EXK) chief executive, Brad Cooke, is quoted by the publication as saying, "[t]he combination of the government tax take and essential reinvestment needed to sustain mines would take about 90 per cent [of our profits]. It takes Mexico from one of the more attractive jurisdictions worldwide to one of the worst."
Goldcorp (TSX:G,NYSE:GG) also said around the same time that it would likely rethink its involvement in Mexico if the tax was passed, MINING.com said.
Mexican Roundup reactions
A few weeks have gone by since those companies passed judgment on the tax, and it now looks like some people are beginning to feel more charitable towards it.
Reporting from this year's Mexican Roundup, an annual conference started five years ago by American geologist Jackie Stephens, Mineweb's Kip Keen said that while most attendees seemed to feel that the Mexican government had the "worst timing possible" in okaying the tax, they also displayed "a strong vein of pragmatism," with many acknowledging that the tax is part of a worldwide trend.
Even more tellingly, "[t]here was no talk of a deathblow to Mexico exploration or production, though clearly the tax would be a special burden for higher cost producers."
While of course it would be a stretch to say that the events of one conference prove that sentiment toward the tax is becoming more positive across the board, the attendees' willingness to approach the tax calmly and practically does seem to indicate that increased positivity — perhaps even from the major miners who have decried it — may follow at a later date.
As always, only time will tell.
Securities Disclosure: I, Charlotte McLeod, hold no direct investment interest in any company mentioned in this article.
Related reading:
Increased Royalty Sparks Concern for Mexico's Silver Miners
How Will Mexico's New President Impact Silver Miners?