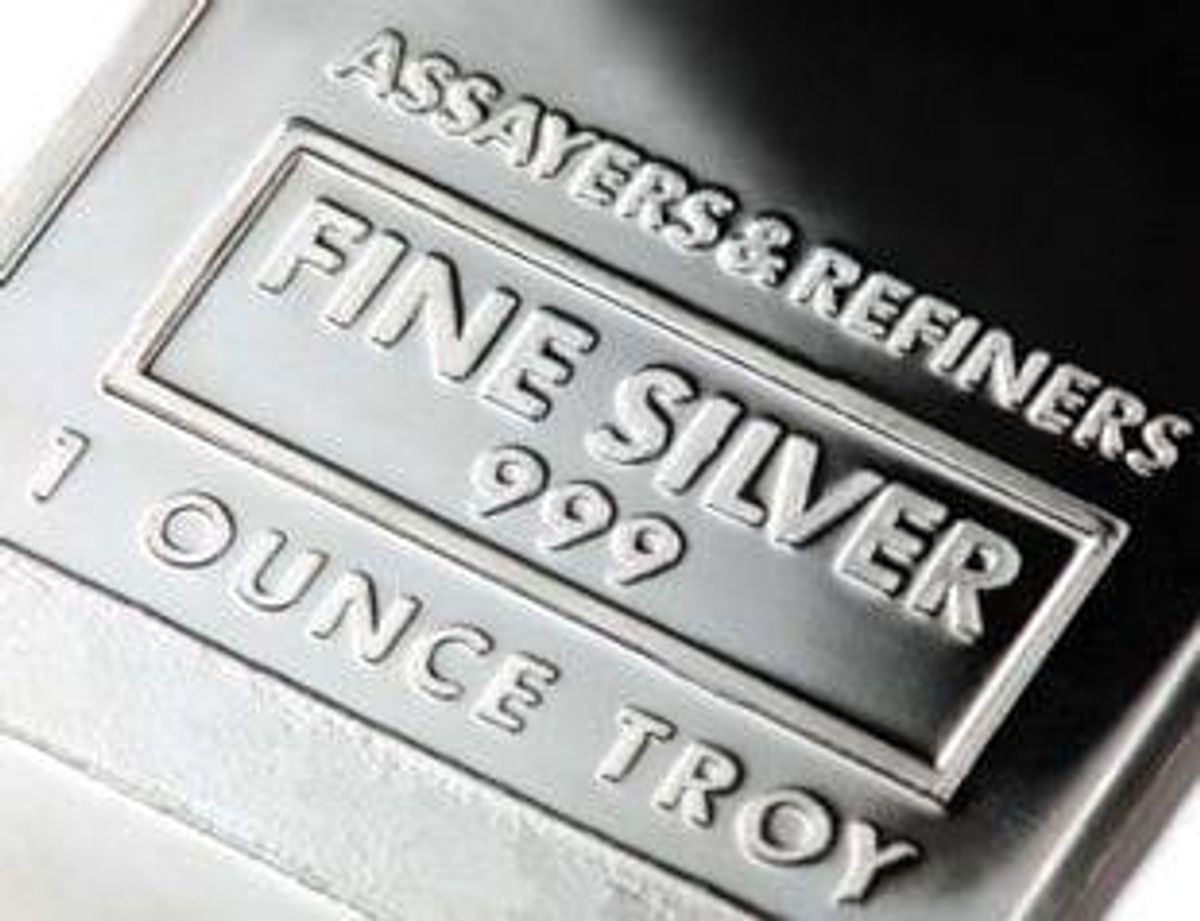 At last week's Sprott Natural Resource Symposium Conference, INN caught up with Todd Anthony, vice president of investor relations at First Majestic Silver.
At last week's Sprott Natural Resource Symposium Conference, the Investing News Network (INN) caught up with Todd Anthony, vice president of investor relations at First Majestic Silver (TSX:FR). 
The company currently has six mines and four projects in Mexico, making it a force to be reckoned with in the silver sector. In our interview, topics Todd Anthony touched commented on included:
Why, in his mind, First Majestic stands out
What First Majestic's goals are;
What the company has done to mitigate the effects of bearish silver prices;
What investors should keep in mind when looking to get into the silver space;
Why investors should consider silver over gold; and
Why, in his mind, silver has outperformed gold so far this year.
Below is a transcript of our conversation. It has been edited for clarity and brevity. Read on to see what Anthony had to say.
INN: What do you think it is about First Majestic Silver that stands out?
TA: Well, First Majestic has been focused on silver in Mexico, whereas with a lot of other companies, we've seen them diversify out of silver and go into gold more. We've had a number of our peers purchase gold mines, and that ultimately has saved their shareholders over the last four or five years because gold has outperformed silver. First Majestic stayed focused on silver, and unfortunately that did hurt the share price over the last few years. But as we've seen so far this year, we've outperformed every silver company in the world and that's because we've stayed focused on silver. We're the top-performing stock on the entire TSX composite this year, up around 400 percent or so, and that's the reason why: because of our purity to silver.
INN: So your focus is in Mexico. What is it about Mexico that the company likes so much? 
TA: In Mexico, mining is instilled in their people. Mining goes back thousands of years . It's in their blood. It's also simple to visit with time zones—you're not traveling halfway around the world to get to it from Vancouver. Mexico is the largest silver-producing country in the world. So, obviously that's a huge incentive to continue to look down in Mexico.
Also, Mexico, is part of NAFTA. It's a stable federal government, with a stable tax system. It's a great place to do business.
INN: What is the company's biggest goal currently, for this year and moving forward? 
TA: It's been a tough four or five years with this bear market. Our goal has been just to transform the business into a manufacturing business. Last year our key focus was on transformation. We've automated a lot of the mills,  so we're automating the ball mill speeds, conveyor speeds, lime feed automation, etc. That has allowed us to have tighter control on the operations, and we can see real-time data on a daily basis, we can open up a laptop and see exactly the PH levels of the tanks or the temperatures of the tanks.
We've had to reduce our costs to stay in business. You go back four or five years ago, and it was a different story back then because prices were much higher. Now we have to make sure that we produce profitable ounces. It makes no sense to produce unprofitable ounces.

INN: Will First Majestic be focusing on its current projects only, or are you always looking for more deposits? Are you always looking to expand and improve in that regard? TA:
We do have a few projects we want to bring onto  stream in the next two-to-five years. Plomosas would be the first mine that we bring into production. We're currently spending around $3.5 million this year on exploration. We'll come out with a prefeasibility likely next year and then bring it into production in let's say a 2018 time-frame.
But we're always looking for other acquisitions. We just completed the Silvercrest acquisition last year in Q4, which gave us the Santa Elena mine, which is our largest producing mine currently.
We've been very aggressive. We've done four public transactions over the las 10  years. We are in discussions with some juniors for land packages but nothing of major size. We're still digesting the Santa Elena mine and that will take another year to do so.
We've got a great organic project pipeline that will add additional 4-5 million ounces of silver per year across  two new mines. And we have other projects, too. We have a roasting project at La Encantada that will add around 1.5 million ounces of silver a year, and we will be doubling La Guitarra's production likely next year with an investment of $15 million. So, there are lots of ways to spend money and lots of growth opportunities.
INN: The last few years have been pretty bearish. What has the company done to mitigate the effects of lower silver prices?TA:
As I said, we've transformed the business into a manufacturing business. We brought in SAP in 2013, which was a bit of a challenge, but it really allowed us to dig into where inefficiencies were. We're trying to remove all of the paper out of the business. From the lab to mining, every aspect of the business—we want to digitalize it and remove the human element. Because the human element is where you have errors, and if you can get that out, then your efficiencies improve dramatically.
Just as an example, for every one percent of recovery increase at the mill, you're talking hundreds of thousands of ounces of silver. So, marginal improvement at the operations is a huge increase in production.
INN: When investors are looking to get into the silver sector, what is the first thing they should know? TA:
It's volatile. It's very volatile. It's easy to get shaken out of your pants  If you're bullish on gold, silver just makes a lot of sense.
Also, silver is consumed. Silver's not coming back from scrap, for example. It's at an almost 20-year low. We're not seeing new supplies coming on stream for silver. Again, it's very volatile, much more volatile than gold. But then again volatility is fun sometimes.
INN: What is a more worthwhile investment: silver stocks, or physical silver?TA:
It depends on your risk. If you can handle the risk, silver stocks typically have a 3:1, or 2:1 leverage to silver. So if silver goes up one percent, the equities will go up two to three percent in an up market.
In a down market, obviously equities will underperform for silver. It's good to have, I would say, a combination of both: 50/50 physical silver to the equities.
INN: Why should investors consider silver over gold? TA:
 The ratio. If you go back historically, the ratio between silver and gold is 15:1. That was set for thousands of years and traded at that level until just the late 1800s/early 1900s when the financial markets really started playing around. That's when the ratio started to increase.
If you look in the earth's crust, it's 17:1. If you look at what we're mining today, it's actually 9:1. For every one ounce of gold we pull out of the ground we pull out 9 ounces of silver. Today, we're trading at almost 70:1 and the 60-year average is around 50:1. As the human race becomes more technologically advanced and dependent on technology, we become more reliant on silver.
The ratio cannot stay at these levels for the longer term. We've hit the 80:1 level three times in the past 20 years, and we just hit it here recently in January, and typically when it hits that level it falls off pretty quickly. I'm expecting to see 50:1 by the end of the year. If you use $1,500 gold, that puts silver at $25-$30, potentially.
INN:Why in your mind do you think silver has outperformed gold this year? TA:
Silver has underperformed for the last four or five years, so we are seeing investment demand increase across the globe. You also have new usages for silver. You've got solar panels. You've got hospital applications. You've got anti-bacterial usages, TVs, cellphones, you name it. There's always new applications for silver and there's a lot more to come.
Don't forget to follow us
@INN_Resource
for real-time news updates!
Securities Disclosure: I, Jocelyn Aspa, hold no direct investment interest in any company mentioned in this article.Editorial Disclosure: The Investing News Network does not guarantee the accuracy or thoroughness of the information reported in the interviews it conducts. The opinions expressed in these interviews do not reflect the opinions of the Investing News Network and do not constitute investment advice. All readers are encouraged to perform their own due diligence.
Investing News Network websites or approved third-party tools use cookies. Please refer to the cookie policy for collected data, privacy and GDPR compliance. By continuing to browse the site, you agree to our use of cookies.