A look at the dividend payments being doled out by silver companies.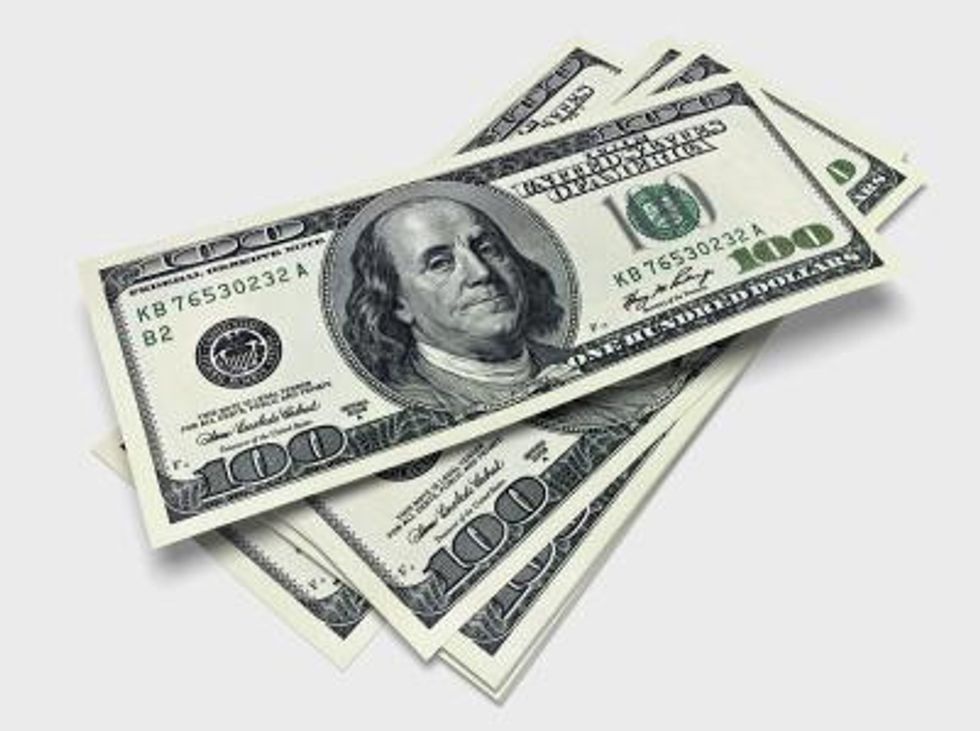 Investors are looking for yield, and in doing so, have pushed mining companies to return more capital in the form of dividends. Though there are more options for gold miners, silver investors do not have to ditch the sector to get a stream of income. Below are silver mining companies that have heeded the call and are paying dividends.

Pan American Silver
Latest dividend: $0.125
Dividend yield: 3.96 percent
With a dividend yield near 4 percent, Pan American Silver (TSX:PAA,NASDAQ:PAAS) tops this list.
The company announced in February a 150-percent hike in its dividend, to $0.125, making its annual rate $0.50 per common share. That is the fourth and largest increase the company has implemented since it started paying dividends in 2010.
Having paid out $24.9 million, or $0.175 per common share, in 2012, Pan American's payments were already more than twice the amount doled out in 2011.
Pan American's chairman, Ross Beaty, said last year that the company maintains one of the best balance sheets in the business. Cash generation is exceptional and the dividend is well supported, assuming silver and gold prices remain at or above current levels, he added.
BMO Capital recently downgraded Pan American's stock because the company reduced its silver price forecast for 2013. Still, there does not appear to be an imminent threat to shareholders' rewards. The company's 2012 annual report notes record liquidity and states that $193 million of cash flow from operations is enough to fund all capital programs.
Silvercorp Metals
Latest dividend: C$0.025
Dividend yield: 3.65 percent
Silvercorp Metals' (TSX:SVM,NYSE:SVM) dividend history extends back further than any company on this list. Silvercorp began rewarding shareholders in 2007 with an annual dividend of C$.05 per share. The company's most recent hike was a 25-percent increase in November 2011, from $0.02 to $0.025, or $0.10 per share annualized.
The company is set to pay its quarterly $0.025-per-share dividend this week. With that payout, Silvercorp will have returned over US$65 million in dividends since the program's inception, according to a company press release.
Silvercorp has stated its commitment to returning capital to shareholders with dividend payments and has a record of making good on that commitment. The company clearly seems to have a strategy of keeping its dividend rate at a level that it is comfortable with. Still, investors may want to keep an eye on the company's legal battles and any implications it could have.
Silvercorp is facing class-action lawsuits, and the matter recently led the SEC to subpoena materials from the company. Silvercorp withdrew an appeal associated with a counterclaim against parties associated with the class action, stating that it was in the company's and shareholders' best interests. The litigation could potentially be lengthy and expensive and the company feels its resources are better devoted to developing its GC project and making upgrades and improvements.
Silver Wheaton
Latest dividend: $0.14
Dividend yield: 2.4 percent
Silver Wheaton (TSX:SLW,NYSE:SLW) is a streaming company, not a miner. It enters into agreements with miners to purchase metal for a fixed price. Silver Wheaton considers the metal it purchases to be production, making the company a silver producer. It pays out 20 percent of the cash from its operating activities as dividends on a quarterly basis.
Earlier this month, Silver Wheaton paid a dividend of $0.14 per share, double the amount it paid in December. This latest dividend was Silver Wheaton's highest payout to date. With the exception of its December 2012 dividend, which dropped three cents from the previous payout, the company's dividend payments have been on the rise since 2011, when the rewards started flowing at a rate of $0.03 per share.
Last year, with dividends ranging from $0.07 to $0.10, the company paid out $0.35 per common share, or over $123.8 million.
Silver Wheaton's dividend will fluctuate with its operational cash flows, which will be impacted by silver prices. But the company's cash costs are nearly fixed and were about $4.30 an ounce at the end of 2012. That eliminates the risk of soaring expenses eating into shareholders' rewards. Silver Wheaton describes its dividend as sustainable, and has said that it can be provided in all price environments.
Hecla Mining
Latest dividend: $0.0125
Dividend yield: 0.32 percent
Hecla Mining (NYSE:HL) has established a record of tossing pennies to its shareholders.
The company's silver-linked dividend, implemented in 2011, gives common shareholders a penny if Hecla has a realized silver price of at least $30 in a quarter. Each $5 increase in that realized silver price earns investors another penny per share. Feeling more generous, Hecla implemented a minimum annual dividend of one cent in 2012, providing investors at least $0.0025 per quarter.
Hecla paid a $0.0125 dividend in March; its realized silver price in Q4 2012 was not $30. And although shareholders did not qualify for the silver-linked dividend, generosity kicked in again. Hecla gave shareholders an additional penny per share anyway as a special dividend because silver prices had rebounded and the company wanted shareholders to benefit.
Last year, Hecla's dividend payments ranged from $0.0025 to $0.0225. Common shareholders pocketed over $17.1 million in dividends and Hecla ended the year with about $191 million and little debt.
Hecla has offered to pay C$796 million to buy Aurizon Mines (TSX:ARZ,AMEX:AZK). The company plans to pay for that with a $500-million commitment from the Bank of Nova Scotia and an additional $500 million that it aims to raise from institutional investors by issuing senior notes. Hecla reports very low cash costs — just $2.70 an ounce in 2012. If silver prices remain low, Hecla's shareholders will not qualify for the silver-linked dividend and the company may not issue another special dividend. But given Hecla's financial position, payment of the annual dividend should be secure for now.
Securities Disclosure: I, Michelle Smith, do not own shares of any companies mentioned in this article.
Related reading:
Silver Wheaton: Major Miners are Knocking
Investing News Network websites or approved third-party tools use cookies. Please refer to the cookie policy for collected data, privacy and GDPR compliance. By continuing to browse the site, you agree to our use of cookies.