Legislation in Argentina could have negative implications for silver mining projects.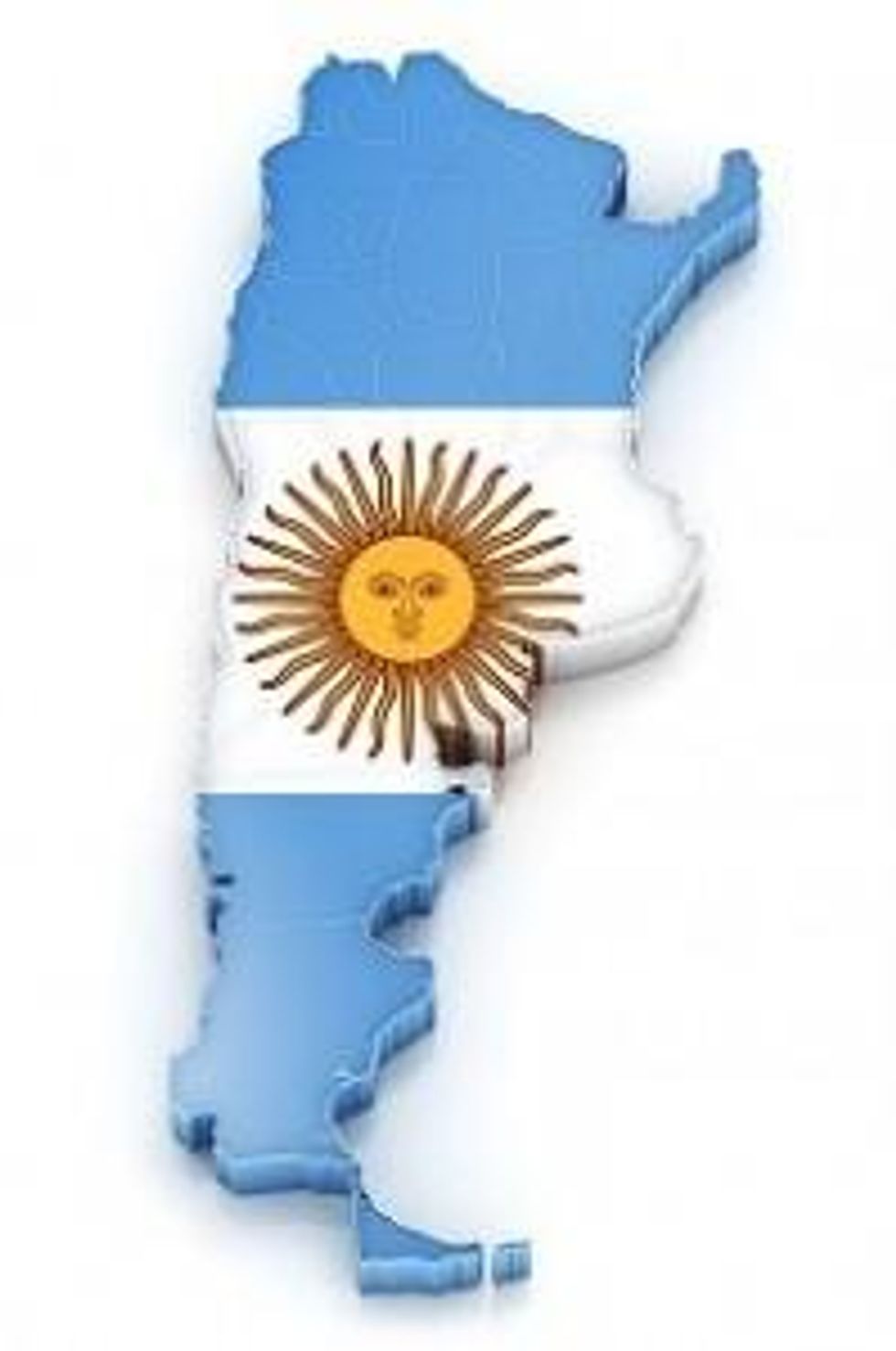 Argentina is rich in natural resources. The nation ranked 10th among the world's silver producers in 2011, but its mining industry is considered underdeveloped when compared to peer nations such as Chile and Peru. As a result, one of the risks associated with mining investment in the country is uncertainty about the stability of laws regulating the industry. Recent legislative activity in the province of Chubut and on the national level provides glowing examples.
Martin Buzzi, the governor of Chubut, submitted a draft law to the provincial legislature. The proposal includes the anticipated zoning that will allow open-pit mining, which has been been banned in the province since 2003. This legislation should be good news for Pan American Silver (NASDAQ:PAAS,TSX:PAA) as it is planning to develop its Navidad project in the province as an open-pit mine. Instead, it may render the project uneconomic.
The pending proposal includes significant cost increases in the form of:
 A 5 percent net smelter return royalty (NSR), which is to be paid in addition to the current 3 percent NSR.
A requirement for Petrominera, the provincial resource company, to receive a minimum of 4 percent of total sales.
An additional requirement for Petrominera to receive a 7 percent direct carried net pre-tax profit interest. If a company demonstrates that the 4 percent sales requirement makes a project uneconomic, it will be reduced by up to 75 percent, but the pre-net profit interest will be increased to at least 12 percent.
Pan American Silver noted that these costs would be in addition to the 10 percent export duty on concentrates and the 35 percent income tax rate. The company also said that this level of government participation and tax burden is unprecedented relative to any of the other jurisdictions where it operates.
President and CEO Geoff Burns did not conceal his disappointment that the company's multimillion dollar investment in Navidad did not even warrant the courtesy of consultation.
He described the proposal as an incredibly unfortunate development for the mining industry in Chubut and Argentina.
"Since acquiring Navidad, we established a policy of open and honest communication with all levels of government as to our progress and plans and were surprised that we were not consulted on the economic effects that proposed legislation would have on Navidad's development," he said.
Perhaps input from the mining industry would have impacted the details of the Chubut proposal. Then again, a recent decision on environmental legislation reveals that even when the industry's objections are well known, officials will not always act in its favor.
National Glacier Act
In September 2010, the Argentinian government approved a body of environmental legislation aimed at protecting glaciers and periglaciers – which are considered "strategic freshwater reserves" – for purposes such as human consumption, agriculture, and tourism.
For 2011, the CIA estimates that agriculture composed 10 percent of Argentina's GDP. The World Travel and Tourism Council reported that direct and indirect tourism generated 10.5 percent of the nation's GDP, compared to 7.2 percent from mining.
Though smaller than these other industries, mining is not negligible, especially on the provincial level. Both miners and government officials have recognized its importance and have used it as grounds to oppose this legislation. In 2008, President Cristina Fernandez de Kirchner vetoed a similar law shortly after it was approved, arguing that it would hamper economic development.
The current glacier law was successfully reintroduced in 2010. It requires an inventory of glaciers and periglaciers along with details for adequate protection, monitoring, and control. Moreover, it restricts and bans activities such as mining when they pose a threat to these forms or the water that they provide.
Barrick Gold (NYSE:ABX,TSX:ABX) got the federal court to temporarily suspend implementation of the law in San Juan after successfully arguing that it is unconstitutional because it would block economic activity.
Impact of controversial legislation
Earlier this month, the Supreme Court reversed the injunctions against the National Glacier Law in San Juan, technically forcing mining companies to fully comply.
According to some, this action should halt Barrick's operations since exploitation and exploration are banned in areas where protected glaciers exist. But Barrick says the decision will not impact its Pascua-Lama gold and silver project, which is scheduled to go into production next year, or its Veladero mine, where production is currently underway.
According to Barrick, its projects do not occur on glaciers and thus do not have a negative impact on them. Pascua-Lama is one of the most thoroughly evaluated mining projects in the world and was designed to ensure that the environment is protected, a company statement says.
In Argentina, provinces possess the authority to regulate the resources in their jurisdictions. The Supreme Court must still render a decision on the challenge to the constitutionality of this federal law.
There is a chance that the Chubut legislation will be modified as the proposal makes its way through a parliamentary subcommittee before being put to the full legislature for debate and a vote.
Pan American Silver warned that the the legislation in its current form, when coupled with the current inflationary environment, will render the Navidad project uneconomic at any reasonable estimate of long-term silver prices.
Securities Disclosure: I, Michelle Smith, do not hold equity interests in any of the companies mentioned in this article.
Investing News Network websites or approved third-party tools use cookies. Please refer to the  cookie policy for collected data, privacy and GDPR compliance. By continuing to browse the site, you agree to our use of cookies.