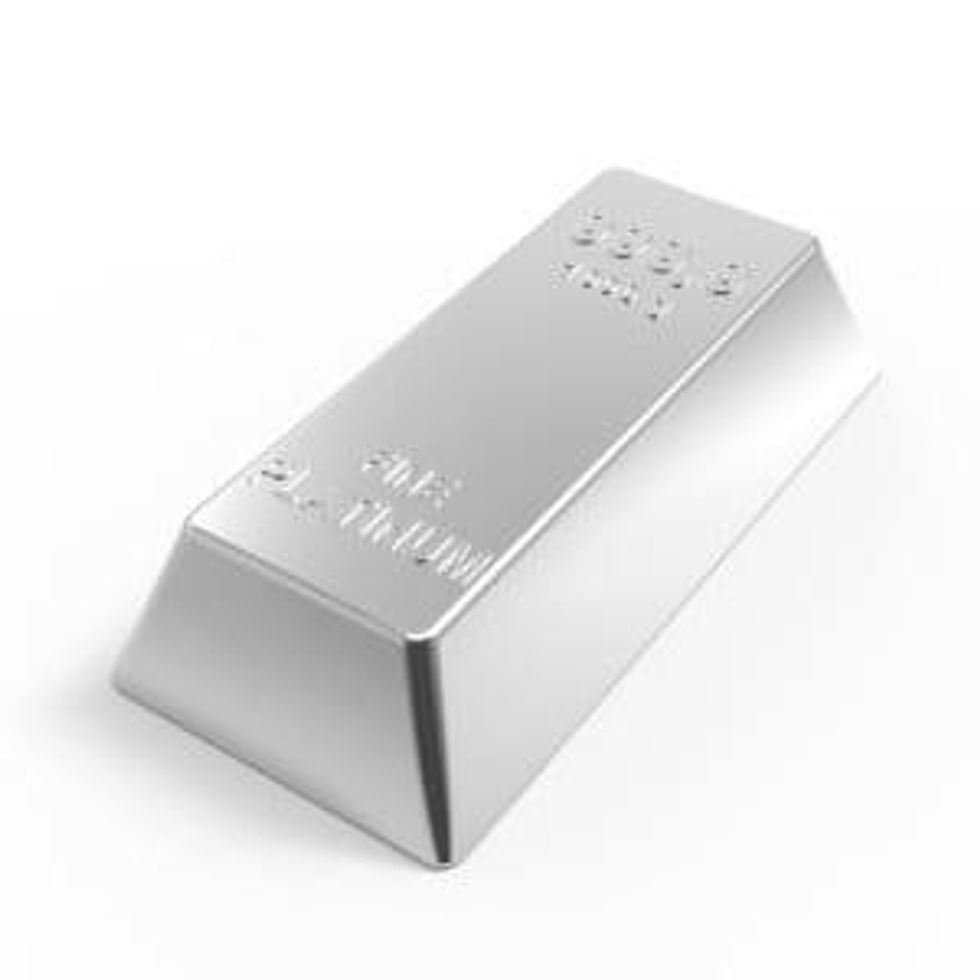 Few make a stronger case for platinum than legendary mining entrepreneur Robert Friedland. Given his history in the industry, it's worth taking note of his views.
Few make a stronger case for platinum than legendary mining entrepreneur Robert Friedland. And certainly given his history in the industry, it's worth taking note of his views.
Of course, he has good reason to be bullish on platinum-group metals (PGMs) — Friedland currently serves as executive chairman and director of Ivanhoe Mines (TSX:IVN), which, among other things, is developing the massive Platreef project in South Africa. What's more, platinum prices have been under pressure this year, and the recent Volkswagen (ETR:VOW3) emissions scandal hasn't helped matters.
However, most of Friedland's positivity on platinum relates to how it will fare in the long term. Here's a quick overview of some of the thoughts Friedland has shared on platinum, and why he's bullish on the white metal.

Urbanization and air pollution
"[T]he most important fundamental economic and social transformation" currently taking place "is the process of urbanization, which is changing how most of us live," Friedland said at the 2014 Sprott Vancouver Natural Resource Symposium. He's subsequently repeated that point, noting that as more and more people migrate to cities, air pollution will increase substantially.
In a presentation at the 2015 Prospectors and Developers Association of Canada (PDAC) conference, he called this coming rise in pollution the "airpocalypse," and argued that the phenomenon has already begun, with air pollution hitting life-threatening levels in Paris in March 2014.
That's important for platinum. As Friedland has explained,"platinum-group metals are absolutely critical to having cleaner air" due to their role in catalytic converters for vehicles and in other emissions-reducing applications.
Catalytic converters
Platinum and its sister metal palladium are widely used in catalytic converters that reduce harmful emissions from automobiles. Platinum is used in converters for diesel engines, while palladium is used for engines that run on gasoline.
It's been noted that palladium is increasingly being substituted for platinum in catalytic converters for diesel vehicles. Furthermore, as mentioned above, diesel car sales have been on a downward trend, and recent revelations that Volkswagen has been cheating on its emissions tests have pushed interest in diesel vehicles even lower.
Still, it's worth noting that China is imposing standards to remove sulfur from diesel and gasoline. As Friedland has noted, there's too much sulfur in diesel and gasoline within China, meaning that platinum catalytic converters are often quickly destroyed; however, removing that excess sulfur could allow the "90 million cars clogging the roads in China" to be retrofitted with catalytic converters.

Hydrogen fuel cells
Beyond catalytic converters, Friedland sees another source of platinum demand from the automotive sector: vehicles that run on hydrogen fuel cells. While electric vehicles running on lithium-ion batteries have stolen the spotlight in recent years, and while there's a bit of a misplaced stigma around exploding vehicles when it comes to hydrogen fuel cells, Friedland still believes that fuel cell technology is the way of the future.
That's good news for platinum as the metal is used as a catalyst in hydrogen fuel cells as well. As Friedland noted at PDAC, fuel cells require eight to 12 times as much platinum as is needed in catalytic converters. What's more, he's also pointed out that fuel cell technology is becoming more and more important in Japan, where fuel cells are being built for home use.
Certainly, Robert Friedland makes a strong case for platinum and PGMs. The sector is down now, but those who believe in a long-term bullish case for the metal may want to start doing research into platinum stocks in order to prepare to get positioned for the future. Of course, investors would also be wise to keep an eye on developments in the market for diesel vehicles, and on the advancement of fuel cell cars in China and elsewhere.
 
Securities Disclosure: I, Teresa Matich, hold no investment interest in any companies mentioned.

Featured
Investing News Network websites or approved third-party tools use cookies. Please refer to the  cookie policy for collected data, privacy and GDPR compliance. By continuing to browse the site, you agree to our use of cookies.