Robert Friedland Bullish on Platinum and Copper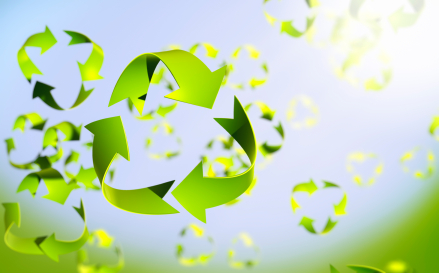 There's been no shortage of great presentations at this week's Sprott Vancouver Natural Resource Symposium, but for many, the standout was Wednesday's talk from Robert Friedland, executive chairman and director of Ivanhoe Mines (TSX:IVN). 
While Friedland spent much of his allotted time talking about his past successes and Ivanhoe's future plans for the Africa-based Platreef, Kamoa and Kipushi projects, he also dedicated some time to discussing his outlook for two of the metals those projects will produce: platinum and copper.
Here's an overview of what he had to say.
"Platinum is the new gold…"
Friedland set the stage for his platinum prediction by explaining that "the most important fundamental economic and social transformation" currently taking place "is the process of urbanization, which is changing how most of us live." The main drivers of that urbanization are Africa and Asia, in which "gigacities" — cities that contain more than 10 million people — are being constructed.
But while urbanization means more people can live in cities, it also has a negative side: "terrible urban pollution," largely the result of vehicle emissions. And, said Friedland, while "everybody loves to read about how bad it is in China," the fact is air pollution is a global problem. Indeed, he added, "the World Health Organization (WHO) has now declared that air pollution is the world's single largest environmental health risk."
What does all that have to do with platinum? Well, Friedland said, "platinum-group metals are absolutely critical to having cleaner air." That's no surprise to those who know that catalytic converters, which are used to control vehicle emissions, "use platinum, palladium and rhodium." However, some changes are in the works that are likely to make platinum even more prevalent in preventing pollution from vehicles.
For one thing, China is imposing "standards to remove sulfur from diesel and gasoline." According to Friedland, that's a good thing because "right now … there's so much sulfur in the diesel and gasoline" that it destroys catalytic converters. The new standards will thus allow the "90 million cars clogging the roads in China" to be retrofitted with catalytic converters. That, of course, will require a lot of platinum.
Further, "a current survey KPMG did of all the world's senior automobile executives" shows that "69 percent of respondents rank fuel cell technology as critical to the future growth of the automobile industry." And no wonder — fuel cells, said Friedland, "promise electrical energy that is completely free of harmful emissions … the only thing that will come out of the tail pipe of a fuel cell automobile is water vapor." Of course, what's more relevant for investors is the fact that they "require platinum as a catalyst to split hydrogen fuel cells into ions and electrons."
Essentially, platinum, which is already key to mitigating pollution from vehicles, is set to become even more instrumental in that arena. And that's going to happen as urbanization leads to increased vehicle demand. "I hope by now I've convinced you that platinum is the new gold," Friedland quipped.
…but "the copper story is equally compelling"
That said, Friedland was quick to emphasize that "the copper story is equally compelling."
That's partially because of supply issues. "We have a gradual decline in copper grade globally as the requirement level keeps going up," Friedland noted, adding, "we are going to have an incredible shortage of copper by the end of this decade … where we're headed is going to be psychedelic."
Demand for copper is also growing. One reason is that the metal "is a bacteriacide, it kills all germs and all bacteria very efficaciously." That's in contrast to stainless steel, which bacteria "just love." As a result, said Friedland, "the world is discovering from the WHO and US military that all hospital surfaces that were made out of stainless steel are going to have to be replaced by copper."
On a different note, Friedland reminded the audience that copper is also valued for its conductivity. "Google (NASDAQ:GOOGL) is building these huge server farms that cover several city blocks with huge copper cables," he said. Similarly, Friedland pointed out that lithium-ion batteries — in the news lately due to Tesla Motors' (NASDAQ:TSLA) gigafactory announcement — require a fair amount of copper. Indeed, he said, the red metal accounts for 75 percent of the weight of such batteries.
"You just think about what we need," Friedland concluded. "We need copper and we need platinum."
For more insights from Sprott Global Resource Investments, sign up for the free Sprott's Thoughts newsletter.
Securities Disclosure: I, Charlotte McLeod, hold no direct investment interest in any company mentioned in this article. 
Related reading: