Record Global Car Sales in 2015 Could Boost Palladium
The outlook for palladium got even more positive with the release of Scotiabank's latest Global Auto Report. The firm predicts predicts that global auto sales will "scale new heights in 2015," increasing by 4 percent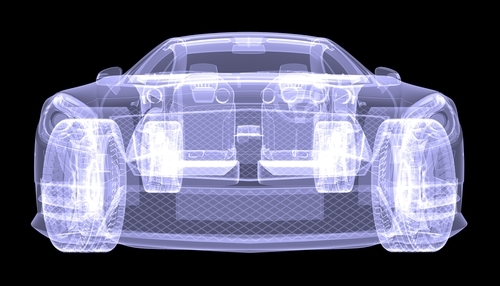 The outlook for palladium is considered by most to be bright, and it got even more positive last Friday, when Scotiabank released its latest Global Auto Report.
The report, which was produced by Carlos Gomes, the firm's senior economist and auto industry specialist, predicts that global auto sales will "scale new heights in 2015," increasing by 4 percent. That should mean increased demand for palladium, which is a key component of autocatalysts.
In terms of where sales will come from, North America and Asia are expected to lead the way, with a number of overarching factors contributing to gains in those regions. Those include:
Stronger labor markets
Ongoing low short- and long-term interest rates
Increased household buying power due to the low oil price
Specifically, auto demand should rise in China by 17 percent this year, to almost 19.5 million units. That's despite concerns about slowing growth in the Asian nation — the report brushes off that issue, noting "demand for new automobiles continues to be driven by rising vehicle ownership in tier 2 and 3 cities, especially for CUVs." Chinese car sales will also be influenced by the outperformance of luxury models, the release of new models and monetary easing by the country's central bank.
Looking beyond 2015, Scotiabank predicts that vehicle sales in China will not see further double-digit gains due to a moderation in urban income growth.
Meanwhile, over in North America, combined car sales and production in Canada, Mexico and the United States should pass records set back in 2000. During that year, sales came to a total of 19.8 million units, while assemblies came in at 17.6 million. US purchases are expected to near 17 million units, with Canada and Mexico setting sales records as they benefit from that rise in demand. Part of the reason Americans will be buying is that nearly 40 percent of the country's vehicles are currently at least 12 years old and thus due for replacement.
In Western Europe, conditions including "significant pent-up demand" should boost car sales, while in Eastern Europe they are expected to suffer on the back of the sinking ruble. South American conditions are expected to be "challenging."
It's tough to say whether the palladium price will see any immediate impact from last week's report. After all, as Matthew O'Keefe, vice president and senior analyst at Dundee Capital Markets, told Palladium Investing News in December, platinum and palladium tend to trade in sympathy, to some degree, with gold and silver." And they of course remain fairly subdued.
However, the Scotiabank report does underscore that the long-term fundamentals for palladium are strong. Certainly good news in today's tough markets.
Securities Disclosure: I, Charlotte McLeod, hold no direct investment interest in any company mentioned in this article.
Related reading:
What do Record-breaking Auto Sales Mean for Palladium?