A Look at Palladium Stocks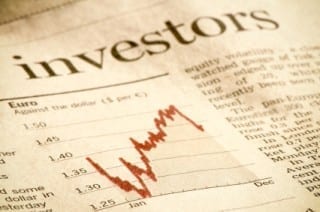 Here's a look at several palladium mining companies and junior palladium stocks, along with what they've been up to lately.
Metals prices have been under pressure this year, and palladium has not been exempt. The spot palladium price is down 20.15 percent year-to-date and hit a five-year low last month.
Certainly, that's been tough on palladium stocks. However, the metal has seen an uptick over the past month, with the spot palladium price rising 12 percent, to about $644 per ounce.
Here's a sample of palladium mining companies and junior palladium stocks, along with what they've been up to lately. Most of the world's platinum-group metals (PGMs) are produced in South Africa and Russia by major producers like Anglo American Platinum (OTCMKTS:AGPPY,LSE:AAL), Lonmin (LSE:LMI) and Impala Platinum Holdings (OTCMKTS:IMPUY), but there are certainly other companies that have an interest in the metal as well.

Stillwater Mining (NYSE:SWC)
Stillwater Mining is the only US producer of PGMs, as well as the largest primary producer of the metals outside of South Africa and Russia. Its operations include the Stillwater and East Boulder mines in Montana, as well as a smelter, refinery and laboratory in the state. Stillwater also has a PGMs recycling operation, where it recovers platinum and palladium from spent autocatalysts from vehicles.
Stillwater has seen some losses this year, in line with the falling palladium price. Its share price is down 37.72 percent year-to-date. It has also struggled to come to a labor agreement with union employees at its facilities. In August, the company reported that it would reduce its workforce by 119 employees, citing a deteriorating PGMs market. It has also modified its mine plan to focus on the most profitable areas within the Stillwater mine.
North American Palladium (TSX:PDL)
North American Palladium is one of only two primary palladium producers in the world. It's been operating its Lac des Iles (LDI) mine in Ontario since 1993.
However, it too has seen troubles in recent years. "Fun Trading" has written extensively about the company on Seeking Alpha, citing high production costs at LDI. That said, others have been more positive on the company in the past.
In its second-quarter results, North American Palladium states that a shutdown at the LDI mill from May 8 to June 26 "had a materially adverse impact on operating and financial results for the period." It reported a 42-percent decrease in production of payable palladium and a 46-percent decrease in revenues year-over-year.
On August 6, North American Palladium completed an arrangement involving a recapitalization with Brookfield Asset Management (TSX:BAM.A), as well as a 400-to-one share consolidation. Shortly afterward, CEO Phil du Toit and CFO David Langille left the company.
Ivanhoe Mines (TSX:IVN)
Headed by mining financier Robert Friedland, Ivanhoe Mines has been getting attention for its copper projects in the Democratic Republic of the Congo lately. The government recently dropped its previous objections to a transaction between Ivanhoe and China's Zijin Mining (HKEX:2899).
However, the company is also developing the massive Platreef project in South Africa, for which it released a prefeasibility study in January. According to Ivanhoe, the mine is slated to be the lowest-cost producer of PGMs in Africa. In February, the company reported that box cutting was underway ahead of construction of shaft collar infrastructure for the mine.
Wallbridge Mining (TSX:WM)
Wallbridge Mining is currently producing copper and PGMs at its Broken Hammer mine in Sudbury, Ontario, along with gold and silver. For the first half of 2015, Broken Hammer produced 87,000 tonnes of ore containing 1.8 million pounds of contained copper, 4,400 ounces of palladium, 5,000 ounces of platinum, 1,400 ounces of gold and 8,900 ounces of silver. The mine was closed from March 28 to June 1 due to municipal road load restrictions, impacting cash flow for the quarter.
However, Wallbridge is also advancing exploration properties in Ontario. After uncovering nickel-copper-PGMs mineralization at its Parkin properties in June, it signed an agreement for up to C$11 million in funding from South African PGMs producer Lonmin.
Wellgreen Platinum (TSX:WG)
Wellgreen is advancing its Wellgreen project in Canada's Yukon. The company announced the results of an updated preliminary economic assessment for the project in February, outlining average annual production of 208,880 ounces of platinum, palladium and gold, as well as 73 million pounds of nickel and 55 million pounds of copper over the first 16 years of its 25-year mine life. The company has said that would make the mine one of the two largest platinum-producing mines outside of South Africa or Russia.
There has not been much further news from the company in 2015, although it did provide a project update at the end of May, stating that preparations are underway for a $4.2-million Phase 1 drill program at Wellgreen.

Sama Resources (TSXV:SME)
Sama holds a number of different projects in Africa, including the Lola graphite property and the Lola nickel-cobalt–scandium property. However, its flagship project is the Samapleu nickel-copper-palladium property in the Ivory Coast.
In April, Sama reported results of a drill program at Samapleu, with highlights including 8 meters of massive sulfide grading 4.08 percent nickel, 2.43 percent copper and 0.74 g/t palladium.

Securities Disclosure: I, Teresa Matich, hold no investment interest in any companies mentioned.