Palladium Deficit to Continue Through 2015
Palladium demand continues to rise with automobile sales, while supply numbers slowly decrease. That means last years' sizeable deficit will likely continue through 2015.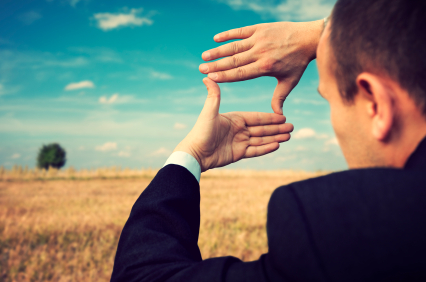 Palladium brightened the precious metals market in 2014 with a large deficit and is projected to outperform again in 2015.
According to a recent Reuters poll of 32 analysts, traders and other market participants, palladium prices will average $845 per ounce in 2015, up from $799 in 2014. The metal is projected to extend those gains to average $900 an ounce in 2016.
Automobile production driving palladium demand 
Palladium's positive price activity last year was driven by a few major factors — notably record-breaking auto sales in both Canada and the United States and the fast-growing automobile market in China. Roughly 50 percent of the world's palladium supply goes into catalytic converters, a key component of vehicles.
Encouragingly, auto industry specialists believe vehicle sales will continue to rise in 2015.
When suppliers aren't supplying
As demand for palladium continues to increase, imports from Russia, the world's largest palladium producer, to Switzerland are on the decline, according to a research note from Barclays (NYSE:BCS).
Suki Cooper, an analyst at the firm, told Platts that Swiss trade data for December shows that palladium imports were subdued at 6,700 ounces, taking shipments for 2014 down two-thirds, to 184,000 ounces. Cooper explained that while shipments from Russia to Hong Kong rose by 30 percent on year, the full-year data for China shows palladium shipments from Russia fell by 45 percent on year to 96,900 ounces.
Barclays believes that there will be no return to elevated shipments to Russia and expects the palladium market will remain in a deficit as a result. This reduction in shipments once again brings Russia's stockpile of palladium into question, as nobody knows exactly how much the country has left.
"We estimate palladium was in deficit to the tune of 1.65 million oz last year and expect the market to record a deficit to the tune of 558,000 oz in 2015," Cooper added.
Sharps Pixley also foresees another positive year for palladium based on the supply and demand, with its chief executive, Ross Norman, predicting an ongoing supply deficit in the order of 1.4 million ounces.
Platinum deepens loses
Palladium's sister metal platinum has been facing losses for the past couple years and respondents to the Reuters poll expect its price to average $1,309 per ounce in 2015, down 5 percent from last year, along with projected declines for gold and silver prices. However, they forecast that the platinum price will rebound to $1,480 an ounce in 2016, in line with the rising price of gold.
Still, the platinum:palladium ratio isn't expected to make much of a comeback after hitting a 12-year low at 1.46 last year.
Securities Disclosure: I, Kristen Moran, hold no direct investment interest in any company mentioned in this article. 
Related reading:
Palladium Outlook 2015: Demand to Rise