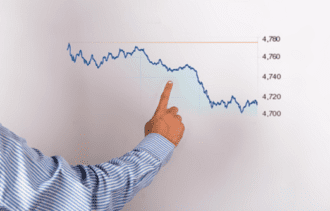 We've profiled the 10 top mining companies on the list.
2017 marks the 10-year anniversary of the launch of the OTCQX market, which offers "transparent and efficient trading of established, investor-focused US and global companies."
Currently, the OTCQX has a $1.4-billion market cap, and is home to almost 400 domestic and global companies. As the third annual 2017 OTCQX Best 50 Companies list shows, many of the market's most successful members are Canadian resource companies.
Released February 2, the list is a ranking of the top 50 companies traded on the OTCQX in 2016 "based on an equal weighting of one-year total return and average daily dollar volume growth." To qualify, companies had to have a share price of $0.25 or more as of December 31, 2016, and had to have traded equal to or more than $500,000 in volume in 2016.
Below, the Investing News Network has profiled the 10 top mining companies on the list. While most are focused on gold, there are a few notable exceptions.

Cordoba Minerals (OTCQX:CDBMF)
Junior exploration company Cordoba Minerals is focused on its copper-gold San Matias project in Colombia. Cordoba has a joint venture agreement with High Power Exploration through which High Power can earn up to a 65-percent interest in San Matias by funding the project and completing a feasibility study for it.
The company listed on the OTCQX on June 28, 2016, and is also listed on the TSX Venture Exchange. In 2016, Cordoba Minerals had a total return of 465.88 percent.
Midas Gold (OTCQX:MDRPF)
Midas Gold joined the OTCQX marketplace on October 18, 2013, and controls the the Stibnite gold project in central Idaho. The project is a large, high-grade open-pit development, and its major deposits are located mostly in patented federal lode claims.
The company's most recent news came on January 23, 2017, when it announced it has resumed drilling at Stibnite. Last year Midas' total return was 182.22 percent.
GoldMining (OTCQX:GLDLF)
Previously Brazil Resources, GoldMining changed its name on December 7, 2016. GoldMining also trades under the TSX Venture Exchange, and commenced trading under the OTCQX on August 2, 2011.
Although the company has a diverse portfolio, GoldMining is currently focused on advancing its Cachoeira and Sao Jorge gold projects in Brazil. GoldMining's total return last year was 359.7 percent.

Red Eagle Mining (OTCQX:RDEMF)
Red Eagle Mining joined the OTCQX on November 9, 2011, and operates the Santa Rosa gold project. Mining at the project allegedly predates the 17th century.
The San Ramon gold mine — a single shear zone at the Santa Rose gold project — has a production rate of 1,000 tons per day, and is expected to put out 70,000 ounces in 2017. On February 1, 2017, Red Eagle increased a bought-deal financing to $15 million; it is expected to close later this month.
The total return for Red Eagle last year was 173.48 percent.
Minco Silver (OTCQX:MISVF)
Based in Canada, Minco Silver is focused on the acquisition and development of high-quality silver properties. The company has worked mainly on its Fuwan silver project in China since December 2005, but is looking to expand its portfolio.
Minco began trading on the OTCQX on February 2, 2011. Its total return in 2016 was 152.17 percent.
Millrock Resources (OTCQX:MLRKF)
Millrock Resources is focused on the discovery and development of high-value metallic mineral deposits with an emphasis on gold and copper. Currently, Millrock has projects in Alaska, BC, Mexico and New Mexico.
The company has been trading on the OTCQX for six years; it joined on January 10, 2011. In 2016, its total return was 118.16 percent.
Nemaska Lithium has also been listed on the OTCQX since 2011, having joined on June 28 of that year.
The company intends to become a force as a lithium hydroxide and lithium carbonate supplier for the lithium battery market. Nemaska Lithium owns the Whabouchi project in Quebec, and a 2016 feasibility study outlines an open-pit and underground mine plan with an estimated mine life of 26 years.
In 2016, the company's total return was 178.79 percent.

Terra Tech (OTCQX:TRTC)
Terra Tech is a medical cannabis company that went public on February 9, 2012. It is committed to advancing research within the cannabis industry, and is in a position to operate a variety of medical cannabis cultivation facilities across the US.
On January 2, 2017, Terra Tech opened a fourth medical cannabis dispensary in Nevada. Its total return in 2016 was 241.4 percent.
NexGen Energy (OTCQX:NXGEF)
NexGen Energy began trading on the OTCQX on August 25, 2015. The company is well-versed in the uranium sector, and holds over 259,000 hectares of land in the southwest Athabasca Basin. Notably, it has a 100-percent interest in the Rook I property, which hosts the Arrow deposit.
The company started a winter 2017 drilling program at Rook I on January 23, 2017. It will consist of 35,000 meters of diamond drilling at a minimum. In 2016, NexGen's total return was 238.78 percent.
Endeavour Mining (OTCQX:EDVMF)
Rounding out the 10 top OTCQX mining and resource companies is Endeavour Mining, an intermediate gold producer with a portfolio of assets in West Africa. The company operates five mines in Cote d'Ivoire (the Agbaou and Ity gold mines), Burkina Faso (the Karma gold mine) and Ghana (the Nzema gold mine).
Endeavour is also currently developing the Hounde project in Burkina Faso, which is projected to have average annual output of 190,000 ounces over a 10-year mine life. On January 23, 2017, the company noted that it posted a record performance in the fourth quarter of 2016, with production of 175,000 ounces. In 2017, Endeavour expects its gold production to increase to 600,000 to 640,000 ounces.
The total return for Endeavour last year was 174.08 percent.
Don't forget to follow us @INN_Resource for real-time news updates.
Securities Disclosure: I, Jocelyn Aspa, hold no direct investment interest in any company mentioned in this article.
Editorial Disclosure: Nemaska Lithium is a client of the Investing News Network. This article is not paid-for content.