Thailand Gold Potential Underdeveloped
Oct. 04, 2015 03:35AM PST
Precious Metals
Gold has been discovered throughout Thailand, with many of these gold occurrences demonstrating evidence of mining activity in the past.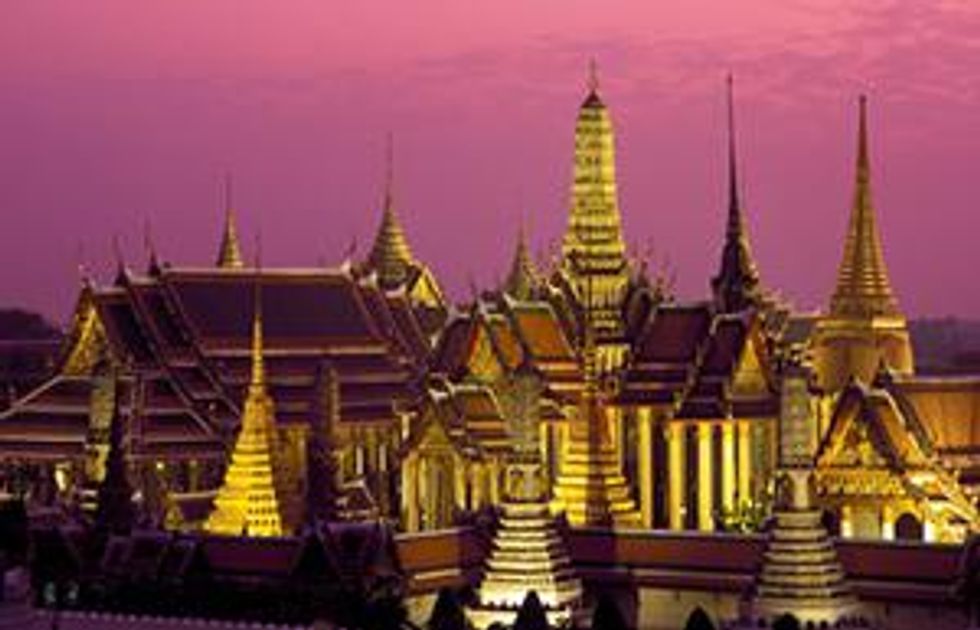 This article was originally published on Gold Investing News on October 25, 2010.
An earlier name for the country of Thailand was Suvarnabhumi, which can literally be translated to mean "golden land." It is also the name of the most recent international airport that opened 4 years ago. 
Resource investors should be familiar with the territory as it is responsible for producing significant volumes of
tungsten
and
tin
, ranking second and third respectively among countries producing these minerals.
Gold has been discovered throughout Thailand with many of these gold occurrences demonstrating evidence of mining activities in the past. Mining activities of more than 100 years can be found with some suggestion that mining might have occurred during the Chiangsaeng Era which was more than 800 years ago.
Geology
Gold in Thailand has mostly occurred within quartz veins, stockwork, copper bearing porphyries, altered volcanic, sedimentary and skarn type deposits. Five gold belts within the country have been identified, although the most promising exploration target appears to be the Loei-Phetchabun volcanic belt composed of remnant oceanic and continental arc complexes that were merged into what is now the Asian plate during the Permian – Triassic Period. A thick Carboniferous to Early Permian sedimentary sequence composed of conglomerate, sandstone, shale and limestone dominates this geology. A secondary area of interest is located to the east and north in the Chiangrai-Phrae-Tak belt, which is characterized mainly by occurrences of gold in quartz veins, and in silicified Permo-Triassic volcanic and adjacent sedimentary rocks.
Economic and political context
A significant catalyst for present day gold exploration and development was the announcement of the Ministry of Industry on July 4, 1987. Additional support followed in 1996 with royalty rates payable to the government for gold projects being reduced from 10 percent to 2.5 percent, increasing further interest in the gold sector.
Thailand has a relatively well-developed infrastructure, with investment policies to attract foreign capital, a free-enterprise economy and strong export industries. The country experienced stable and consistent growth from 2000 to 2008 – averaging more than 4 percent per year, following the recovery from the Asian financial crisis of 1997-98.
Thai exports are mostly machinery and electronic components, agricultural commodities, and jewelry which continue to dominate the economy, accounting for more than half of GDP. The global financial crisis of 2008-09 harshly reduced Thailand's exports, with most sectors experiencing double digit contractions. Last year, the overall economy declined 2.8 percent.
Currently, the Thai government is focusing on financing domestic infrastructure projects and stimulus programs to revive the economy, as external trade is still recovering and persistent internal political tension and investment disputes threaten to damage the investment climate.
Thailand ranks 15th highest globally, for mining jurisdictions within the current edition of ResourceStocks' world risk survey, finishing just ahead of Western Australia on the list. Over the last 18 years the survey has endeavored to provide mining company executives, governments, analysts and investors with an overall index on which to consider the top 42 mining jurisdictions in the world. The methodology includes concern for various risks such as financial, labour relations, natural disaster, civil unrest, infrastructure, social, red tape, land claims, land access, environmental, and sovereign risks.
Investors may find the combined geological environment in addition to relatively stable politics, economics and social structure might make Thailand an interesting prospective country for gold exploration and development.
Investment considerations
Kingsgate Consolidated (ASX:KCN) is an unhedged mid-tier gold producer experiencing a strong growth phase. The company anticipates production 132,000 ounces for this year, which will grow towards a target of 206,000 ounces by the end of 2012. Regional exploration success suggests potential of 10 million ounces, with current resources of 3.8 million ounces. The company has demonstrated production and profit growth, is trading at low price/earning multiples, pays out dividend yield, shows resource upside and participated in exciting regional discoveries. Earlier this month, the company announced that they have signed an agreement with Dominion Mining Limited to acquire all of the issued and outstanding shares in Dominion. The transaction has been unanimously recommended by Dominion's Board of Directors who will vote the shares they control in favour of the transaction.
Amanta Resources (TSXV:AMH) is a junior mineral exploration company which has assembled a portfolio of copper, tungsten and gold properties in Laos and Thailand and has applied for additional exploration licences in Laos and Thailand. The company has been active in the Langu property which is located in the Satun province of southern Thailand. It consists of four Special Prospecting Licenses (SPL). Two of the Langu licenses expired on July 2, 2009 and Amanta has reapplied over the same general ground for one new SPL, thereby relinquishing areas that do not warrant further work. The new SPL covers an area of, approximately 640 hectares, covering the anomalous gold trends and those areas over which mapping and sampling have rendered positive results with potential for sediment-hosted, so called Carlin-style gold mineralization. The mineralization is closely associated with decalcification and partial replacement of calcareous shale by silica and is chemically associated with arsenic and antimony.
With help from Assistant Editor Vivien Diniz
Investing News Network websites or approved third-party tools use cookies. Please refer to the cookie policy for collected data, privacy and GDPR compliance. By continuing to browse the site, you agree to our use of cookies.