Rio Alto, Sulliden Merger Gets Vote of Confidence from Advisory Firms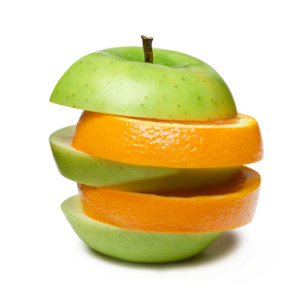 As Gold Investing News reported at the beginning of the month, gold market merger and acquisition activity is thriving. It reached a seven-year high at the end of Q2, and with "plenty of sellers, plenty of buyers and prices … as low as they have been in decades," such activity is only expected to continue. 
Two companies getting in on the action are Rio Alto Mining (TSX:RIO,NYSE:RIOM) and Sulliden Gold (TSX:SUE,OTCQX:SDDDF). Back in May, they announced that they had signed a binding letter agreement "to combine their respective businesses … and create a new, leading mid-tier gold producer" with operations in Peru.
Specifically, they said, they plan to merge Rio Alto's low-cost, currently producing La Arena gold oxide mine and sulfide copper-gold deposit with Sulliden's low-cost, scalable Shahuindo gold development project. The end result will be the creation of a company with near-term production potential of about 300,000 ounces of gold per year and "the opportunity to materially expand production in the near-term."
Since then, the companies have signed a definitive transaction agreement regarding the merger and, just today, gained the support of Institutional Shareholder Services (ISS) and Glass Lewis, both of which are independent proxy advisory firms.
Explaining why it's given its blessing, ISS said it is encouraged by the "reasonable strategic rational and favorable market reaction" that the merger has garnered. For its part, Glass Lewis believes the merger is "compelling for Rio Alto investors and for Sulliden investors," pointing in particular to the fact that the companies' main properties are only 30 kilometers apart.  That offers "clear regional familiarity" and "leaves clear opportunities for cost synergies going forward."
However, perhaps most important is the increased visibility the merger will bring. As Glass Lewis states, by combining their market caps, the companies should "improve liquidity and market visibility, potentially improving the merged entity's access to capital as it seeks to further develop Sulliden's existing Shahuindo Project and other more speculative, as-yet-undeveloped portions of each firm's property portfolio."
Based on those comments, the merger sounds promising for both Rio Alto and Sulliden; however, their shareholders will, of course, have the last word. They must vote on the transaction before 4:30 p.m. EST on July 28, 2014.
Shares of Sulliden are currently up 6.77 percent, at $1.42, while shares of Rio Alto are sitting at $2.65, up 4.33 percent.
Securities Disclosure: I, Charlotte McLeod, hold no direct investment interest in any company mentioned in this article. 
Related reading: