Oct. 07, 2013 11:40AM PST
Ceiba Energy Services, Red Eagle Mining, Archon Minerals, Rathdowney Resources and Cub Energy saw some of the biggest gains on the TSX Venture Exchange last week.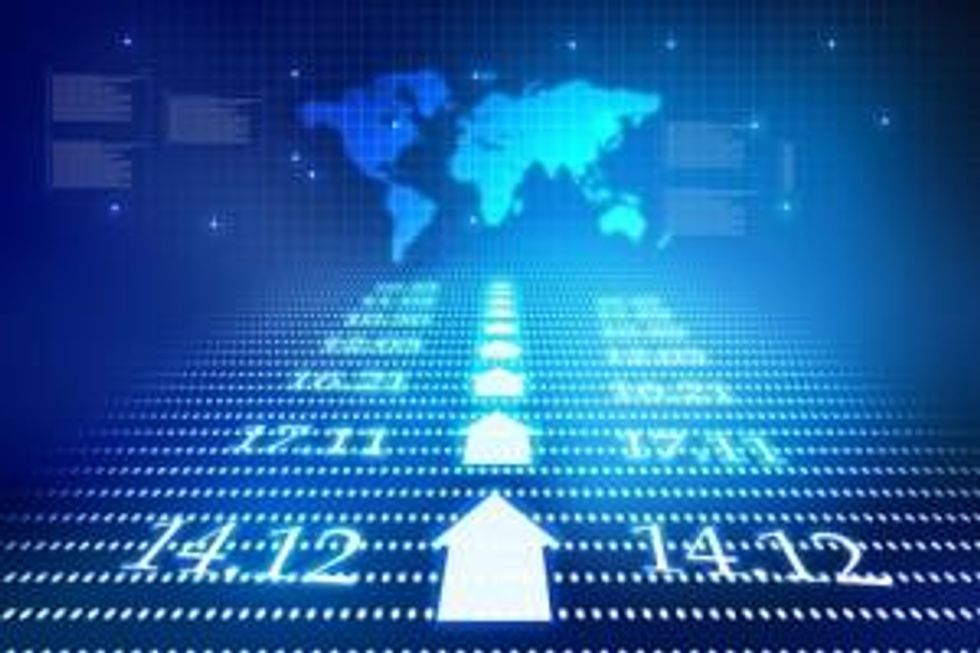 Last week, a number of companies on the TSX Venture Exchange saw share price increases.
Here's a brief look at the five whose gains were the most significant.
Ceiba Energy Services (TSXV:CEB)
Ceiba Energy Services rose 73.33 percent last week on a trading volume of 268,700. Formerly named Cancen Oil Canada, Ceiba services organizations that are involved in the exploration, extraction and production of oil and natural gas in Western Canada. It constructs facilities that handle crude oil emulsion, transportation, storage and oil marketing. It also disposes of production water. On October 2, the company announced that it achieved 33-percent growth over the second quarter of 2013 and reached record volumes for the third quarter at its Silver Valley facility.
Red Eagle Mining (TSXV:RD)
Red Eagle Mining rose 40 percent last week on a trading volume of 138,212. The company is exploring and developing two mineral properties in Colombia: Santa Rosa and Pavo Real. Red Eagle's subsidiaries include Red Eagle Mining de Colombia and Rovira Mining. As of September 2013, the Appian Natural Resources Fund held a significant interest in Red Eagle. The Santa Rosa project in Colombia is a gold project at which historical mining predates the 16th century. Feasibility and permitting are underway.
Archon Minerals (TSXV:ACS)
Archon Minerals rose 33.93 percent last week. The company explores mineral properties in the Northwest Territories, Canada. It has interests in three property groups: the Buffer Zone joint venture, WO Block project and Monument diamond project. Its projects are all located in the Mackenzie Mining Division of the Northwest Territories.
Archon has partial interests in each of its projects. It has a 17.509-percent working interest in the mineral claims mentioned above. It also has an agreement for three former leases of the DHK claim block through which it can acquire a 10-percent interest in the leases and has the option to earn an additional 10.4-percent interest.
Rathdowney Resources (TSXV:RTH)
Rathdowney Resources rose 33.33 percent last week. The company is engaged in the exploration and development of zinc deposits. Its subsidiary, Rathdowney Polska, holds a 100-percent interest in three properties collectively known as the Olza project in the Upper Silesian Mining District of Southern Poland. The three properties individually are called the Zawiercie, Rokitno and Chechlo exploration concessions. The entire district is between Krakow and Katowice and is near the necessary facilities for processing zinc.
Rathdowney also holds a significant number of prospecting licenses in Ireland, including a 100-percent interest in the Mallow prospecting license. The company additionally holds an 18-percent interest in Heatherdale Resources (TSXV:HTR), the owner of the Niblack project in Southeast Alaska.
Cub Energy (TSXV:KUB)
Cub Energy rose 19.15 percent last week on a trading volume of 1,736,421. The company concentrates on the exploration, development and production of petroleum and natural gas properties in Ukraine. Through its subsidiary, Private Joint Stock Company Tysagaz, Cub Energy owns a 100-percent working interest in four licenses in Ukraine. The Rusko-Komarivske field is the only one in production, while the other three licenses are in exploration. They are all located in the Transcarpathian Basin, which is in Western Ukraine, near the borders of the Slovak Republic, Hungary and Romania.
Investing News Network websites or approved third-party tools use cookies. Please refer to the  cookie policy for collected data, privacy and GDPR compliance. By continuing to browse the site, you agree to our use of cookies.