A Look at Prospect Generators for Gold
Aug. 14, 2014 04:20PM PST
Precious Metals
Mining can be a risky business, but some companies try to manage that risk through prospect generation. Here's a look at a handful of companies using a prospect generator model in the gold space.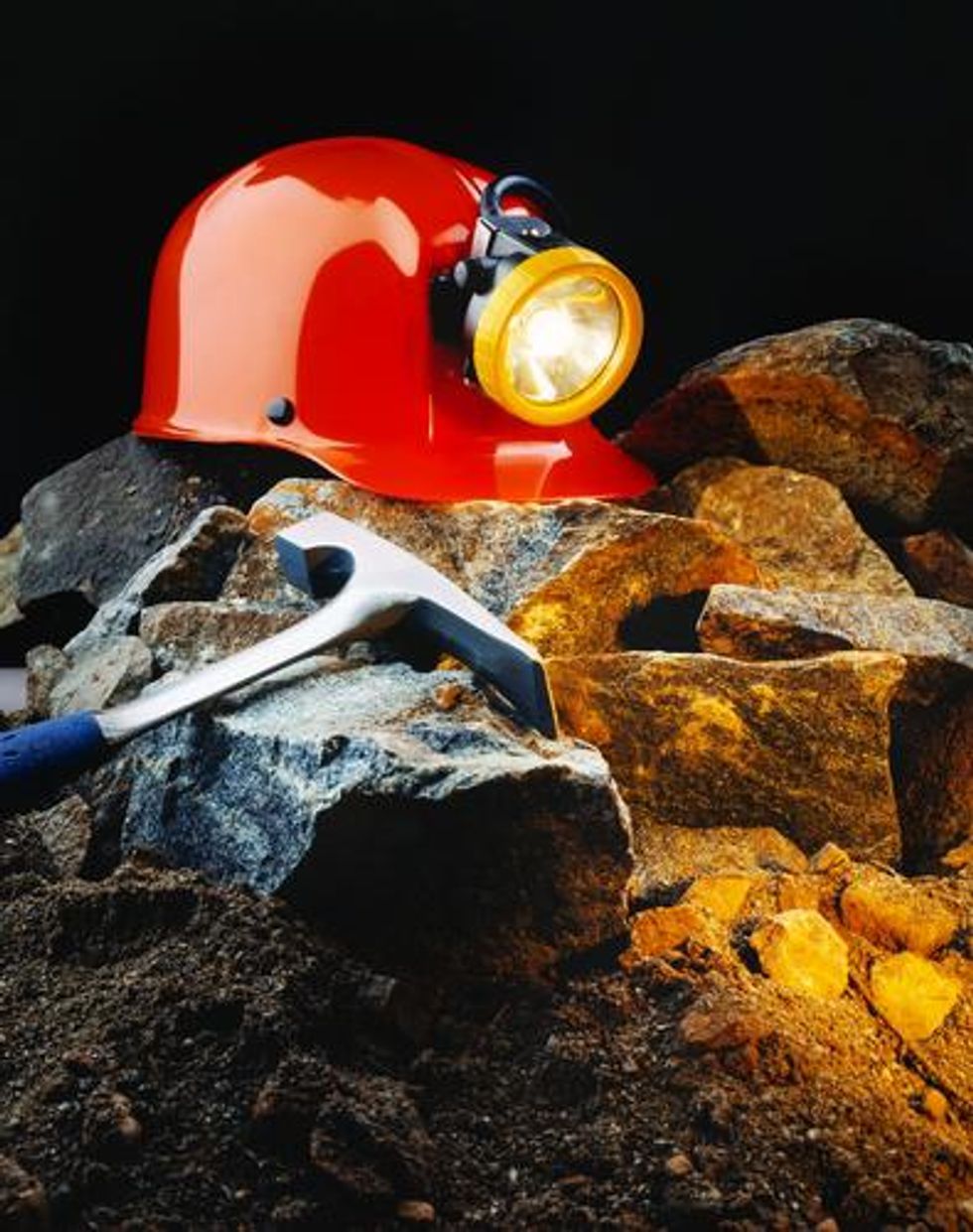 Mining is a risky business, which means that to ensure the most value for investors, mining, development and exploration companies need to work on reducing that risk. Looking specifically at the junior resource sector, some companies choose to adopt the prospect generator model, which works to reduce some of the uncertainty involved in resource exploration.
The role of a prospect generator is to identify properties that it thinks are prospective, and then completes early stage exploration on its own. Later, if the project is indeed promising, the prospect generator will seek a joint venture partner that is often older and has more significant working capital. The larger company then pays for further drilling and exploration work, which is more expensive, in exchange for a share of the project, John Kaiser explained in a 2013 interview with Resource Investing News.
"What [the prospect generator model] does is it recognizes the real low odds of success on any individual prospect and vends that risk off to somebody with more money, or at least [the guts], to spend it and see if there's something there," Brent Cook, a geologist with the newsletter Exploration Insights, told Mining Markets. "It keeps shareholder dilution to a minimum, and eventually what happens is when a company does make a discovery — if they do — as shareholders, we get a bigger lift in share price, although we don't necessarily own all the deposit."
Prospect generation is fairly common, especially for junior resource exploration companies. Their work involves very basic geological tasks like research and compilation, as well as low-level fieldwork like sampling, prospecting and mapping. Of course, that means to succeed prospect generators must have talented geologists and support staff on board. Often, the largest expense for a project generator is logistics and support, as many potential projects are located in developing countries that may not have much infrastructure.
In terms of joint venture agreements, prospect generator companies generally surrender between 51 and 70 percent of their projects to partners. The prospect generator serves as a temporary operator in many cases, as it has already begun exploration on the site and has staff familiar with the lay of the land. Usually, companies are paid a fee of 10 percent of the budget for rendering these particular services. At some point, the prospect generator begins to be obligated to fund its own share of exploration and development — or only earn royalties from the project.
This business model is generally successful due to the ability of the prospect generator to work on several projects at once and to maintain a low burn rate and relatively high cash flow. The model described above is prospect generation in its most basic form.
"I like the prospect generator model because it gives a company exposure to a multitude of projects that someone else is spending their money to explore," geologist Mickey Fulp explained. "It allows a company to do relatively low-cost exploration, grassroots-style prospecting and reconnaissance exploration and preserve its capital without diluting."
According to Mining Markets, the model is not particularly common in exploration in comparison to traditional junior explorers.
With so many junior gold companies chipping away at exploration projects, here is a look at several companies working with the prospect generator model on their projects.
When it comes to prospect generation, Avrupa Minerals (TSXV:AVU) is quite focused on European resource plays. The company has a slew of mineral deposits in Europe in locations such as Portugal, Kosovo and Germany. Current exploration projects include sites in the Iberian Pyrite Belt and North Portugal Gold Belt. In Eastern Germany the company has gold and tin exploration licenses.
Mirasol Resources
Latin America-focused Mirasol Resources (TSXV:MRZ) specializes in exploration in the Deseado Massif volcanic region of Southern Argentina, which is highly prolific for both gold and silver. Mirasol has also expanded to Northern Chile, where it has projects including copper-gold in a porphyry district.
Colombian Mines (TSXV:CMJ) acquires, explores and advances mineral properties in Colombia. Colombia is highly prospective for gold, copper and silver and has a favorable business climate, according to the company's website. Colombian Mines' exploration program tends to culminate in joint venture agreements to advance its properties, as is typical with prospect generation.
Also in South America is Estrella Gold (TSXV:EST), which is focused on making new gold discoveries in Peru. Currently, the company holds three properties in venture agreements under which its partner is funding all associated programs. The company has entered these agreements with three separate companies, illustrating the flexible nature of prospect generator model.
Almaden Minerals
Looking for gold, silver and copper in North America's west, Almaden Minerals (TSX:AMM) has set its sights on Mexico for its mineral exploration. The company's main project is the Tulligtic project in the state of Puebla. The company also has projects in Canada and the United States.
Riverside Resources
According to its website, Riverside Resources (TSXV:RRI) is a well-funded prospect generator that has demonstrated consistent growth through its portfolio of gold, silver and copper projects. Riverside holds a mineral location database from decades of combined field research that it uses to find possible projects that other companies might overlook, according to its website. The company has projects in the United States, Mexico and Canada.
Tarsis Resources (TSXV:TCC) is both a project generator and early stage exploration company on the lookout for economic gold, silver and base metals deposits. Tarsis has projects in Mexico, Canada and the United States.
Editorial Disclosure: Avrupa Minerals, Colombian Mines, Estrella Gold and Tarsis Resources are advertising clients of the Investing News Network. This article was not written as part of an advertising campaign, and is not paid-for content. 
Investing News Network websites or approved third-party tools use cookies. Please refer to the cookie policy for collected data, privacy and GDPR compliance. By continuing to browse the site, you agree to our use of cookies.