Premier Gold to Buy Interest in Near-production South Arturo Project
Premier Gold Mines made a big move Monday when it revealed plans to acquire Goldcorp's portion of the South Arturo mine project in Nevada.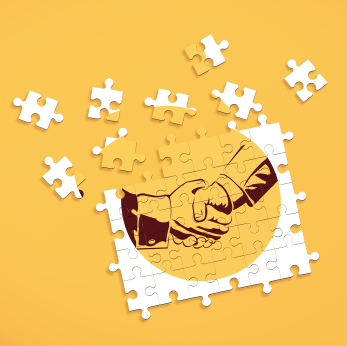 Premier Gold Mines (TSX:PG) made a big move Monday when it revealed plans to acquire Goldcorp's (TSX:G,NYSE:GG) portion of the South Arturo mine project in Nevada. The project is a joint venture with Barrick Gold (TSX:ABX,NYSE:ABX) that is nearing production.
Specifically, the deal will see Premier purchase Goldcorp's 40-percent interest in the property for US$20 million. Premier will also transfer 5 percent of its interest in the Rahill-Bonanza joint venture in Red Lake, Ontario to Goldcorp. Furthermore, Goldcorp has agreed to complete a private placement with Premier for C$12.5 million.
Breaking down exactly how much Premier is paying for South Arturo, Cantor Fitzgerald analyst Rob Chang explained in a note, "[w]e value PG's 49 percent interest in Rahill-Bonanza at C$118.7 million. As such, the 5 percent piece given to Goldcorp is valued at C$12.1 million (or US$9.7 million). Combined with the US$20 million in cash the net value paid by Premier (prior to Goldcorp investment into PG and excluding exploration upside) is US$29.7 million or US$181/AuEq ounces reserves or US$29.49/AuEq ounces resources."
Aiming for producer status
South Arturo is located 8 kilometers northwest and along strike to Barrick Gold's Goldstrike operation in the Carlin Trend in Nevada and has proven and probable reserves of 1.141 million tonnes at a grade of 4.4 g/t gold (40-percent basis). Considering that Barrick plans to place the operation into production by the end of 2015, the acquisition has brought Premier that much closer to its goal of expanding its reach and becoming a producer in the United States.
"The closing of the acquisition of Goldcorp's 40 percent interest in the South Arturo Project will solidify Premier's US-based property portfolio and brings the Company closer to its goal to achieve producer status," Ewan Downie, president and CEO of Premier, stated in a press release. "We believe Premier holds one of the industry's most desirable project pipelines, giving investors exposure to a company with a lower risk growth profile that is attractively leveraged in a modestly rising gold price environment."
That said, the transaction is dependent on approval from Barrick, as the company has right of first refusal regarding the project. However, it seems Goldcorp is fairly confident that it won't do that — in the event that Barrick exercises that right, Goldcorp has agreed to pay Premier a break fee for the amount which is greater of either 5 percent of the purchase price paid by Barrick or US$1.1 million.
It's also worth noting that this acquisition isn't the first deal between Premier and Goldcorp. In fact, this past February the two companies agreed to a property swap that saw Premier raise its interest in the Hasaga property in Red Lake; in exchange, Goldcorp received a 35-percent interest in the East Bay property and a 100-percent interest in the PQ-North property.
Market reaction and future plans
Market reaction to the deal has been largely positive. For his part, Chang believes the transaction is a great move for Premier as it "adds another top tier gold producer to its joint venture partners list that already includes Goldcorp at Red Lake and puts Premier Gold on the fast track to producer status."
Chang also gave some insight on Barrick's likely reaction in his note, stating, "[w]hile it is unclear whether or not Barrick will exercise its right of first refusal on South Arturo, we do note that Barrick announced that it intends to reduce debt by at least US$3 billion in 2015 and may not want to spend additional funds."
In terms of what's next, South Arturo is, as mentioned, expected to begin commercial production by the end of the year. A drill program at the Phase 3 pit area is also set for 2015, and Premier has outlined plans for a drilling program at Northeast Button Hill to test the expansion potential of an underground target located below the Phase 2 pit. As well, a drill program at the East Dee underground target to test for high-grade mineralization proximal to the Phase 3 pit and the Storm underground mine is expected for 2015.
Premier's share price jumped as high as $2.67 on Monday after closing Thursday at $2.54. Tuesday it was back down for a close of $2.52; year-to-date, Premier's share price is up 33.33 percent.
Securities Disclosure: I, Kristen Moran, hold no direct investment interest in any company mentioned in this article.
Related reading: