Morgan Stanley Gold and Silver Price Outlook
The firm isn't overly optimistic about either precious metal, but does see some potential upside. Its 2015 gold price estimate sits at $1,185, while silver it sees at $17.30.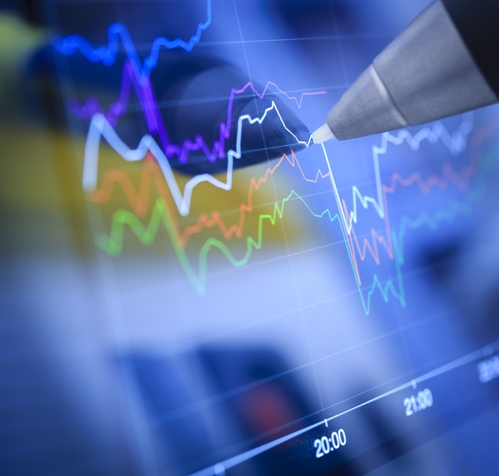 This article was originally published on Gold Investing News on March 25, 2015.
In a report released this week, Morgan Stanley (NYSE:MS) analysts Tom Price and Joel Crane outline the firm's Q2 2015 price expectations for a variety of metals. The firm's thoughts on copper, which Resource Investing News has already outlined, aren't overly optimistic, and unfortunately for precious metals fans, the case is much the same for gold and silver.
Looking at gold, the report highlights the metal's weak Q1 price, noting that it was tamped down in large part by "[p]ersistent US NFP 'beats' and USD strength." The firm believes Q2 won't be substantially different, and states that "negative rates will continue to drive flow into USD credit, supporting both the house view of ongoing USD strength and our unchanged generally subdued gold price outlook."
That said, Morgan Stanley admits that there's some price upside for the yellow metal, with the most significant possible price driver being activities in Europe. Specifically, "any resumption of debate over Greece's debt position" could spur the gold price upward. Further political tension in Eastern Europe is another factor that could provide some momentum for gold.
Of course, demand from India may provide a boost in price for the yellow metal as well — for awhile at least. Wedding season in the country lasts from March to June, and Morgan Stanley states that it should deliver "a reliable seasonal lift in jewelry demand and higher imports."

All in all, the firm's 2015 gold price estimate sits at $1,185.
Interestingly, Morgan Stanley's gold price prediction is one of the bleaker ones that's been put out this week. For instance, CPM Group said recently that though it sees the price of gold falling for a third year in a row in 2015, it expects the yellow metal to
average $1,208
, up over $20 from Morgan Stanley's number. Meanwhile, MacNeil Curry, head of global technical analysis at the Bank of America Merrill Lynch, sees gold perhaps
hitting $1,300
by May on the back of a near-term correction in the US dollar and declining yields on Treasuries.
Shifting to silver, Morgan Stanley's outlook is much the same as it is for gold, partially because the white metal's price is tied to that of gold. Laying out the situation in its note, the firm states simply "[w]eak gold price forecast = weak silver price forecast," later elaborating, "[w]e have a declining price forecast for silver (US$17.3/oz in 2015; -9% YoY) driven largely by a trend in gold's price forecast, all undermined by a resurgent USD."
All of that is certainly food for thought for investors, who will no doubt be keeping a close eye on prices for both silver and gold. As of 5:00 p.m. EST Wednesday, gold was sitting at $1,195.10, while silver was at $16.95.
Securities Disclosure: I, Charlotte McLeod, hold no direct investment interest in any company mentioned in this article. Related reading:
Morgan Stanley Copper Price Outlook