Kaminak Gold's Coffee Project to Proceed Directly to Feasibility
Kaminak's board of directors has approved the start of a feasibility study for the company's Coffee gold project. The decision to move directly to the feasibility phase was made in light of positive results from the preliminary economic assessment for Coffee.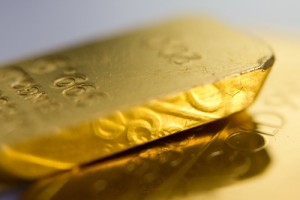 Gold Investing News took a look at Kaminak Gold (TSXV:KAM) earlier this month, when the company's share price soared 32 percent. Those gains came on the news that two well-known figures — financier Ross Beaty and Zebra Holdings and Investments — were backing the company's latest financing. 
Since then, Kaminak has continued to garner positive attention from analysts and investors. The company was mentioned in a talk by Louis James at the Sprott Vancouver Natural Resource Symposium last week, with the analyst identifying Kaminak as a company that's poised to do well in the current market. He suggested that the company will continue to receive positive attention as further drill results are released for its Coffee gold project.
Certainly, Kaminak looks to be on a roll, as it announced today that its board of directors has approved the start of a feasibility study for the Yukon-based project. The decision to proceed directly to the feasibility phase — rather than conducting a prefeasibility study first — was made in light of very positive results from Kaminak's preliminary economic assessment (PEA), which was released on June 10.
Good news all around
As today's press release notes, results from the PEA indicate "that Coffee represents a robust, high margin, rapid pay-back, 11-year open pit mining project at a US$1250 gold price." With an initial budget of $12 million approved for this year, the $30-million study is expected to be completed by the end of 2015.
Kaminak's CEO, Eira Thomas, commented on the news, stating, "Coffee represents a low-risk, high-return development-track gold project in Yukon, Canada where there is a long history of and strong support for gold mining. The completion of a Feasibility study is the next major milestone on our path towards a production decision."
To be sure, stating that the company's PEA is "positive" is a bit of an understatement. Further highlights include a net present value for Kaminak of $330 million at a 5-percent discount and an internal rate of return of 26.2 percent, after mining duties and taxes. Initial capital costs for the mine are set at $305 million, including a 15-percent contingency, and investors can expect a post-tax payback period of just two years.
Coffee is slated for a mine life of 11 years with average life of mine production pegged at 167,000 ounces of gold.
As an article from Seeking Alpha suggested last month, Coffee "carries stronger economics than most of its peers" since it features high-grade gold and requires lower capital relative to the amount of gold expected to be produced. More specifically, the fact that the mine is a heap-leach gold project means that it's economic. Furthermore, the author said of the junior explorer, "a takeover of the company at a premium is a strong possibility in my view."
What's next?
The initial feasibility study program will include infill drilling aimed at bringing the open-pit resource to the indicated category, as well as additional metallurgical testwork, a condemnation program and geotechnical work. Kaminak will also conduct environmental baseline work and focus on First Nations and community engagement.
Following the completion of the study, the company anticipates that it will enter a two-year environmental assessment phase for the project, assuming it submits an application to the Yukon Environmental and Socio-economic Assessment Board at the start of 2016.
With the potential for resource expansion at Coffee and Kaminak working hard to advance its opportunities at the project, interested investors will certainly want to stay tuned to hear what happens next. The company's 2014 Phase 1 program testing soil anomalies outside the project's current resource area is currently nearing completion.
At close of day today, Kaminak's shares were up 4.08 percent, trading at $1.02.
Securities Disclosure: I, Teresa Matich, hold no direct investment interest in any company mentioned in this article. 
Related reading: 
Tips and Stock Picks from Louis James of Casey Research