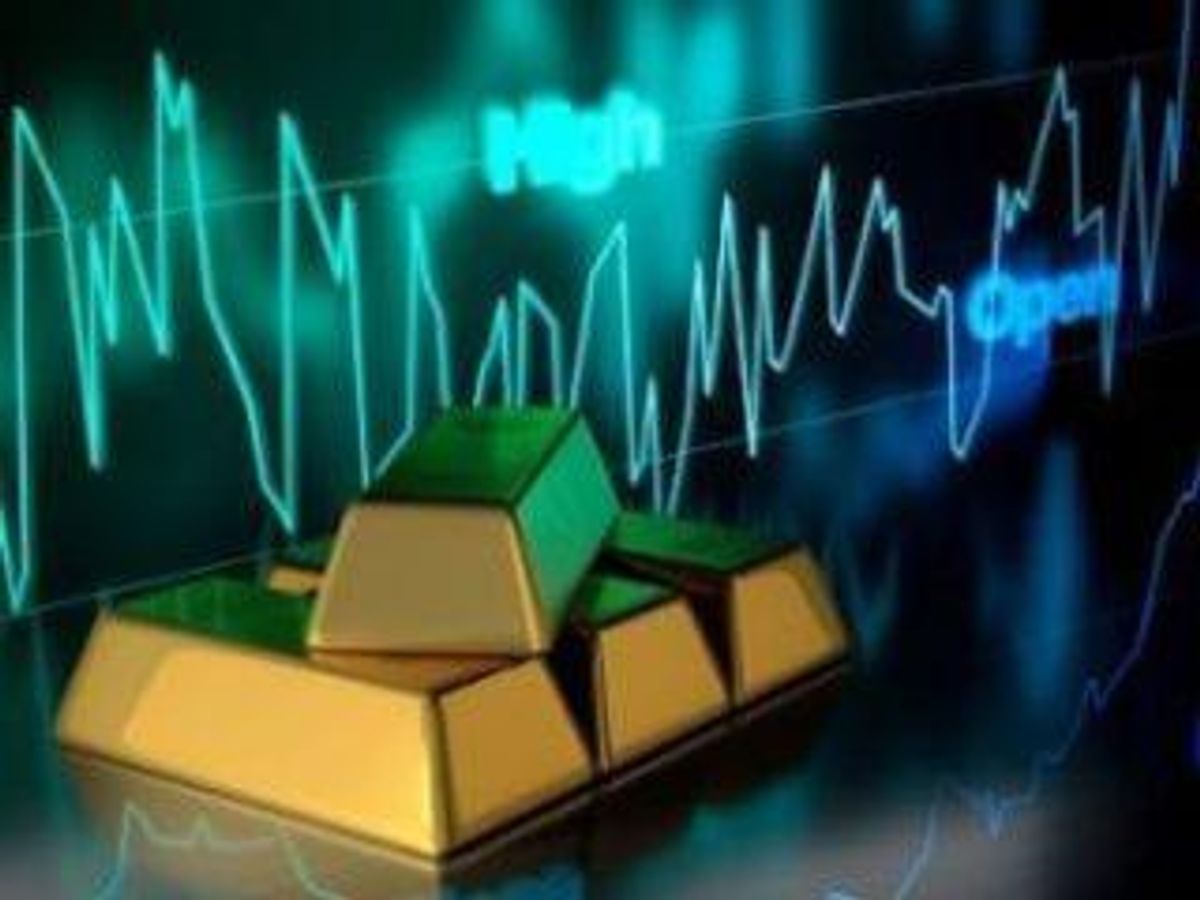 Kal Kotecha, editor and founder of the Junior Gold Report, discusses the value of investing in gold stocks in this PDAC interview.

It's no secret that investors turn to gold for protection during times of political uncertainty, or when the state of the economy is up in the air.
At this year's Prospectors & Developers Association of Canada (PDAC) conference in Toronto, Kal Kotecha, founder and editor of the Junior Gold Report, told the Investing News Network (INN) that there's never a bad time to buy gold — or gold stocks for that matter.
"There's always going to be times of uncertainty," he said. "There's always going to be turmoil. It's a good time just as any to buy gold stocks."
Other highlights of the conversation include:
what investors should consider before deciding to buy gold stocks
whether gold stocks, like gold, thrive during economic uncertainty
how Kotecha sees gold performing under a Trump presidency
what his newsletter, the Junior Gold Report, is all about
Below is a transcript of our conversation. It has been edited for clarity and brevity. To listen to the interview, please scroll to the top of the page.

INN: Typically investors flock to gold as a safe-haven asset during times of uncertainty. Is now the time to be buying gold stocks instead? KK:
I think there's never a bad time to buy gold and gold stocks. There's always going to be times of uncertainty. There's always going to be some wars, there's always going to be turmoil. It's a good time just as any to buy gold stocks. In my report, the Junior Gold Report, we outline that the bottom was the summer of 2015. You can never catch the bottom of a market or sell at the top. This is a good time to buy, and accumulate as well, as any time.
I really suggest that people get into private placements more than just buying individual stocks because then you get a freebie, so to speak, for the warrants, so you can ride that.
INN: What should investors consider before deciding on buying a gold stock? KK:
When I gave my speech, one of the things I outlined was management. Look at the management, that's very critical. Look at the history of the management, talk to people in management. Unfortunately, this industry breeds a lot of individuals that are greed-oriented, especially in the management sector. So sometimes you have to be a little bit extra careful — but there are phenomenal managements out there that have credibility, that care about their shareholders.
What I suggest is do an in-depth search on the management team, talk to people who have invested in the stock, see how the stock trades and then also phone the management team. If the president is not willing to talk to you, then you're not willing to invest in that stock.
INN: The gold price typically thrives under economic and political uncertainty. Can the same be said for gold stocks? KK: 
Even more so. Even if gold moves 10 or 20 percent either way, gold stocks move parabolically more than that. In times of uncertainty, gold stocks generally will go up a lot higher than the gold value itself. A typical example is 2008. Gold did fall, but not drastically, but gold stocks did. It took the same downturn as the other stocks … bank stocks. It's way more volatile.
INN: On that note, how do you see a Trump presidency impacting the gold market? 
KK: That's a very good question. A lot of individuals think that interest rates will rise in the States, and that's bad for gold. Generally and typically that may be true, because that would create less inflation. But what he wants to do, and I think his monetary policy and Janet Yellen's is to increase monetary supply, and that's what I'm predicting will happen. To pay for the infrastructure, they're going to have to increase the money supply. So when they increase the money supply, the debt's going to start to rise. But again, they're going to have to have the banks lend out that money, or there's not going to be any type of inflation or people spending money.
I think he's going to implement that, he's going to implement the fact that he wants more investment into businesses, he wants people to have more money, to invest, to create infrastructure. So what that's basically going to do, and as we know unemployment is not at 5 percent. Even if it is, it's just unreported because it's not taking into account people that are not in the labor force. So just like unemployment is probably a lot higher, if you take the people who are not in the labor force, inflation is a lot higher because conveniently food and fuel are generally not included in the CPI index. By printing more money, not necessarily are you going to increase the money supply, it depends how they want to report inflation. As we know, house prices have gone up quite a bit, and why hasn't inflation gone up? The CPI contains about 40 percent housing and homes.
I think a Trump presidency is very bullish for gold — because he's going to be spending money on infrastructure, he's going to have to borrow more money, he's going to create money.
INN: Finally, can you tell us a little bit more about your newsletter, the Junior Gold Report? 
KK: I started in 2002 with the Kotecha Resource Report. I subsequently changed that to the Moly Gold Report. In 2010, I changed that to the Junior Gold Report. As I was a lecturer and professor at the University of Waterloo, I was continuing to do the Junior Gold Report. Basically, what we do is highlight companies that we think have potential in the mining industry, and also a lot of related articles on gold, silver, resources and economic articles as well. It's a free report, and it's at juniorgoldreport.com.
Don't forget to follow us @INN_Resource for real-time news updates!
Securities Disclosure: I, Jocelyn Aspa, hold no direct investment interest in any company mentioned in this article.
Editorial Disclosure: The Investing News Network does not guarantee the accuracy or thoroughness of the information reported in contributed article. The opinions expressed in these interviews do not reflect the opinions of the Investing News Network and do not constitute investment advice. All readers are encouraged to perform their own due diligence.

Investing News Network websites or approved third-party tools use cookies. Please refer to the  cookie policy for collected data, privacy and GDPR compliance. By continuing to browse the site, you agree to our use of cookies.