Integra Gold Extends Triangle Zone at Lamaque
Integra Gold is aiming to extend mineralization at its Lamaque South project again. On Monday, the company released initial results from a 50,000-meter winter drill program at its Quebec project, extending mineralization at the deposit by as much as 330 meters.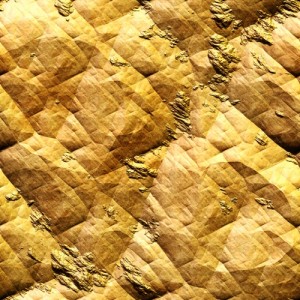 After upping indicated resources for the Triangle zone at its Lamaque South project by 173 percent last month, Integra Gold (TSXV:IGG) is aiming to extend mineralization at the property again.
On Monday, the company released initial results from a 50,000-meter winter drill program at its Quebec project, extending mineralization at the deposit by as much as 330 meters. Drilling this year is aimed at testing extensions of known mineralized zones in all directions at Triangle, but the company will also drill other targets and has completed condemnation drilling over the proposed Parallel Ramp.
So far, 19,811 meters of diamond drilling have been completed in 46 holes at the project, with 11,668 meters in 21 holes completed at the Triangle deposit specifically. According to the company's Tuesday release, Triangle is located in the southern part of the Lamaque project and contains its largest and highest-grade indicated resource.
The drill results released Tuesday focus on holes from the southern extensions of the deposit. Highlights include 14.78 grams per tonne gold over 2 meters, 14.79 grams per tonne gold over 10 meters and 8.01 grams per tonne gold over 4.5 meters.
However, what's most important to note is that intercepts reported from several holes indicate a 330-meter extension of the T-10 zone, one of the thickest and highest-grade parts of the Triangle deposit. To put that in perspective, up until more drilling was conducted this year, T-10 held roughly 30 percent of indicated resources at Triangle based on a 4-gram-per-tonne-gold cut off.
"Results today confirm the value in this drilling, with step out holes hundreds of metres away from the Triangle deposit intersecting high-grade gold mineralization over sizeable widths," said Integra President and CEO Stephen de Jong in a statement. "The Triangle deposit remains open to the east, west, south and at depth and through ongoing exploration efforts continues to demonstrate its ability to grow."
Analyst comments
Certainly, the results have elicited a positive response from analysts. While he did not provide a rating for Integra, Mick Carew of Haywood Securities certainly seems pleased with Tuesday's results, and notes in a report that five of seven holes drilled to test the southern extension of the Triangle deposit have intersected veins other than the T-10 zone, continuing to "demonstrate the potential in this deposit for additional resource ounces over time."
Commenting more generally on the project, Carew suggests that Lamaque has "[p]lenty of upside … with robust economics," pointing out that in addition to its high-grade resource, Integra also has a fully permitted mill and tailings facility at the project. Integra purchased the Sigma-Lamaque milling facility and mines in September of last year for just $7.55 million in cash and shares, as Century Mining, the company that owned the project previously, had gone bankrupt two years earlier.
"This project has the potential to be financed and put into production quickly, given the location in Val-d'Or, existing infrastructure and high-grades," Carew's note reads.
Furthermore, Louis James, chief metals and mining investment strategist at Casey Research, has previously pegged the company as one to watch for many of the same reasons. Although he admitted during his presentation at this year's Vancouver Resource Investment Conference that Integra also acquired "a couple million ounces of questionable-grade gold that drove [Century Mining] bankrupt" with its Sigma-Lamaque purchase, he suggested that the gold could be of value when prices begin to come back up.
For now, the company will continue to put out more drill results, and investors will be waiting to see how the deposit at Triangle continues to shape up.
At close of day, shares of Integra were up 6.45 percent, or 2 cents, trading at $0.33, with the company's trading volume sitting at about 1.7 times its daily average. Integra's share price has gained approximately 69 percent so far in 2015.
Securities Disclosure: I, Teresa Matich, hold no direct investment interest in any company mentioned in this article.
Related reading:
6 Gold Stock Picks from Louis James of Casey Research
Integra Gold Spikes 20 Percent on Sigma-Lamaque Milling Facility and Mines Acquisition