Integra Gold Spikes 20 Percent on Sigma-Lamaque Milling Facility and Mines Acquisition
Sep. 04, 2014 04:50PM PST
Precious Metals
Integra Gold is expected to make its already solid Lamaque South project better when it secures the adjacent mines and mill in Val-d'Or.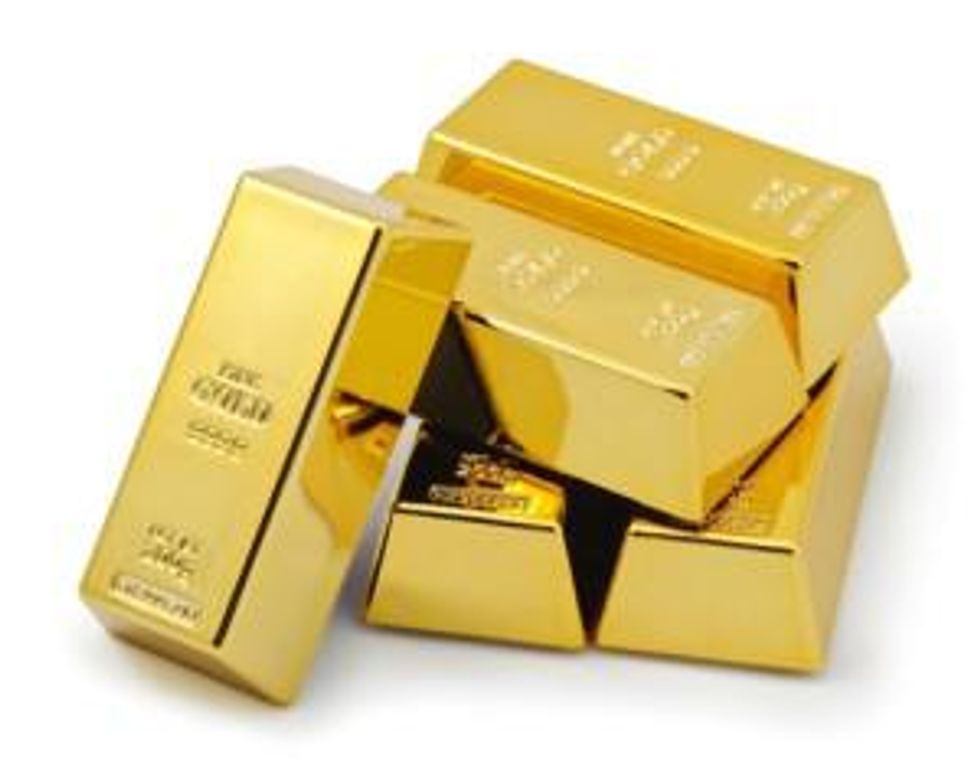 It was certainly a good day for Integra Gold (TSXV:ICG). The company announced on Wednesday that it has entered into an agreement to purchase the Sigma-Lamaque milling facility and mines, and it stands to reap a multitude of benefits from the transaction. 
The purchases is a substantial one. It includes the 2,200-tonne-per-day milling complex and tailings facility — which is located less than 500 meters from Integra's flagship Lamaque South project in Val-d'Or, Québec — in addition to permitted underground infrastructure, a mechanical shop, office and equipment. The deal will also encompass all mineral claims and mining concessions on the property.
What's more, all of that cost Integra just $7.55 million, made up of $1.8 million in cash and 25 million common shares valued at $5.75 million. The transaction is expected to close in October.
Good deal at a great price
Integra President and CEO Stephen de Jong stated in Wednesday's release, "[f]or a myriad of reasons, this synergistic acquisition is exceptionally well tailored to our future needs and comes at an attractive price with minimal impact on our strong treasury."
As Kerry Smith of Haywood Securities points out in a research note on Integra, the Sigma-Lamaque facilities were previously owned by Century Mining, which went bankrupt over two years ago. Since then, the court-appointed receiver of Century's assets "has been trying to sell this asset for the debt holders — with no success." Smith also notes that "the purchase price represents a significant discount to the replacement value of the milling and tailings infrastructure, estimated in 2014 by WSP Canada Inc., an independent engineering firm, at approximately $100 million exclusive of gold resources on the property."
Furthermore, Integra was able to reduce its cash outlay for the project by partnering up with a Val-d'Or based construction materials and mining service company. That company is interested in using waste rock material at the site for road aggregate, "which will last at least 20 years, " according to Smith. The construction company will pay $1.025 million to Integra for access and ownership over the waste rock and for a portion of certain mining concessions. To boot, the company will shoulder the environmental reclamation obligations associated with its waste rock property, "significantly reducing the overall obligation to Integra."
Fast track
For any miner, existing infrastructure is a boon, and existing permits sweeten the deal even more. The Sigma-Lamaque mill is already permitted, which Integra says will "shorten the development timeline" for its project, while Smith believes the facility will "save significant capital and operating costs." The analyst estimates that Integra stands to save roughly $15 to $20 per tonne in operating costs through the elimination of toll milling.
That said, Smith does state that the mill will probably have to be downsized to sync up with the Lamaque project, as Integra's plan is for 1,400 tonnes per day rather than the 2,200 the mill is currently permitted for. However, he notes that "the cost to do this should be modest, likely in the $2.5-3.0 million range," according to Haywood estimates.
Integra has also identified additional benefits, such as the possible integration of existing underground infrastructure at the acquired property into the development of Lamaque, and the possible expansion of the tailings infrastructure, which would require limited capital expenditure and permitting.
The company released a preliminary economic assessment for its Lamaque project back in March. That report features a post-tax internal rate of return of 38 percent and a payback period of 1.8 years. The life of mine was set at 4.25 years, and the project should garner C$69.2 million in capital expenditures for an after-tax net present value of C$88.5 million at a 5-percent discount rate.
Bigger is better

The acquisition also represents a significant increase in Integra's land holdings. As de Jong states, "[t]he Property also comes with a sizeable gold resource, which may not fit our immediate development criteria as we focus on Lamaque South's high-grade resources, but will have a material impact on the Company's total mineral resource inventory."
Smith notes that the acquisition "more than double's Integra's land package to 3,391 hectares," and includes a 586,000-ounce measured and indicated resource averaging 4.96 grams per tonne of gold and an inferred resource of 1,853,000 ounces at an average of 6.29 grams per tonne. Although those resources would need a higher gold price to become interesting, the analyst said that "it does provide optionality to gold" for Integra.
Furthermore, with the nearby mill secured, Smith sees Integra as being more strongly positioned to take on smaller satellite deposits that would otherwise be too small, giving the company even more opportunity for expanding its assets.
A win for everyone
Importantly, Integra highlights the positive impact that the project will have on the Val-d'Or community, including environmental benefits through the initiation of reclamation work and the creation of long-term jobs through the production of waste rock at the site. The company also has support from the Ministry of Energy and Natural Resources with regards to the transaction, and has presented an initial environmental reclamation plan to the ministry.
Overall, Integra's CEO is very positive about the acquisition, stating, "[t]his transaction represents a transformational step in the advancement of Integra's overall strategy as we have secured well-built processing and permitted tailings storage facilities at an exceptional price, minimized our exposure to historic reclamation obligations and are now positioned to create economic opportunities for the local community while respecting our commitment to that community." To be sure, interested investors will be watching to see what the company does next.
And with plenty of catalysts on the horizon, there is certainly reason to keep an eye on Integra. Smith notes that the company has over 5,000 meters of assay results still pending from its 2014 drill program and has scheduled an updated resource estimate for November. The company also expects to put out an updated preliminary economic assessment incorporating this week's acquisition in the first quarter of 2015.
At close of day on Thursday, shares of Integra were up 20 percent, or 5 cents, trading at $0.30.
Securities Disclosure: I, Teresa Matich, hold no direct investment interest in any company mentioned in this article. 
Investing News Network websites or approved third-party tools use cookies. Please refer to the  cookie policy for collected data, privacy and GDPR compliance. By continuing to browse the site, you agree to our use of cookies.