Greece Moves to Resolve Eldorado Gold Standoff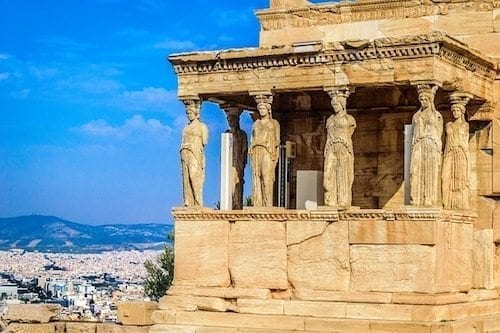 Greece hopes to end a years-long standoff with Vancouver-based miner Eldorado Gold within the next few weeks.
In the upcoming weeks, Greece hopes to resolve an ongoing standoff regarding Canadian miner Eldorado Gold's (TSX:ELD,NYSE:EGO) development plans in the northern region of Halkidiki.
For the last few years, Greece and Eldorado have been at odds over the miner's plans to produce gold and other precious metals in Halkidiki, with Eldorado blaming Greece for long delays in issuing pertinent permits, and Athens claiming that the company has submitted a deficient build plan. However, in the last few weeks, Greece has made movements to resolve the conflict.
"The main aim is to reach an agreement in the coming weeks within the spirit of the arbitration ruling," said Greek Energy Minister George Stathakis.
While the ministry has withheld the specifics of what the agreement could entail, it has stated that the ruling means Greece will ensure that Eldorado can produce pure gold, silver and zinc in the country.
The decision to move talks along comes after an arbitration panel ruled in Eldorado's favor, stating that the company has not violated any of its contractual obligations.
Despite the ruling, the government has asked that the miner undertake specific commitments, which include providing a timetable for when it will submit pending reports on a metallurgy plant.
In November of last year, Eldorado announced that it had frozen investment and suspended operations at its Skouries project due to ongoing permitting delays.
George Burns, Eldorado's president and CEO, stated, "although we have made good progress on the Olympias mine, we require the necessary permits and government support prior to investing further in Skouries. As a consequence we are now taking the necessary legal action to enforce the company's rights while continuing efforts to resolve outstanding matters through ongoing dialogue."
Development capital expenditure at Skouries in 2018 is expected to reach US$20 million as the project fully transitions into care and maintenance. The company reported that it will use some of the best available control technology, leave behind a dramatically reduced environmental footprint and utilize filtered dry-stack tailings.
While Skouries is not currently in operation, it is Eldorado's most valuable mine, containing 3.8 million ounces of gold and 1.7 billion pounds of copper. The mine has an approximate lifetime of 23 years at an average annual production rate of 140,000 ounces of gold and 67 million pounds of copper.
As of 11:57 a.m. EST on Tuesday (May 22), Eldorado's share price was sitting at US$1.33.
Don't forget to follow us @INN_Resource for real-time news updates!
Securities Disclosure: I, Nicole Rashotte, hold no direct investment interest in any company mentioned in this article.