Gold Price in Narrow Range Before US Election, Jobs Data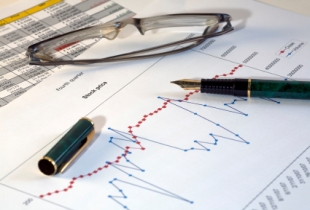 Gold prices rose for most of this week, but remained stuck in a narrow range of about $1,711 to $1,724 an ounce on Thursday morning, ahead of US elections next week.
On Wednesday, gold prices reached a one-week high of about $1,725 an ounce on speculation that Europe's debt woes will be contained after euro-area finance chiefs discussed giving Greece more time to meet bailout targets.
Spot gold was trading at $1,722.9 at 11:25 GMT on Thursday, up 0.17 percent, while US gold futures for December rose $4.60 to $1,723.70, according to Reuters. Investors remain focused and cautious before US employment data due on Friday, which will provide clues about the direction of monetary policy.
Gold rose for a third consecutive day on Thursday as China's manufacturing expanded for the first time in three months, increasing demand prospects for commodities. China's Purchasing Managers' Index climbed to 50.2 in October, a sign that economic growth is picking up after a seven-quarter slowdown.
Gold's climb started on Tuesday after the Bank of Japan announced an expansion of its asset-purchase program by 11 trillion yen ($138 bilion) to 66 trillion yen. The announcement fueled expectations that Japan's plan to stimulate economic growth will boost demand for gold as an inflation hedge.
"It looks like speculators are dipping their toes in again, but probably only to do a bit of window dressing ahead of month end," Saxo Bank vice president Ole Hansen told Reuters. "Do not expect any major fireworks unless we close above $1,730 or until after non-farm payrolls on Friday."
Gold closed Thursday in New York at $1,715.21.
World's top gold producer reports loss
Share of Barrick Gold (TSX:ABX,NYSE:ABX) fell more than 7 percent in early trading on Thursday after the world's top gold miner reported a sharp drop in third-quarter profit.
The miner bumped up for the second time the cost of building its massive Pascua-Lama mine, located high in the Andes mountains on the border between Chile and Argentina, to $8 billion to $8.5 billion from an earlier budget of $7.5 billion to $8 billion.
The company's net profit fell to $618 million, or 62 cents per share, in the quarter ended September 30, down from $1.37 billion, or $1.37 per share, a year earlier, Reuters reported.
Centamin's (LSE:CEY,TSX:CEE) shares lost a third of their value on October 30 and trading in the company's shares was suspended after an Egyptian court said its right to operate the Sukari mine, its main asset, is invalid. A day later, Centamin said its Sukari mine is operating as normal as the company prepares to appeal the court decision annulling its 18-year-old contract.
"We are not worried, and have the support of the government," Yousef Al Raghi, the mine's managing director, told Bloomberg, adding that the court is not empowered to overturn the concession agreement.
Kinross Gold (TSX:K,NYSE:KGC) hired a new chief financial officer just three months after replacing its CEO. Tony Giardini will take on the CFO and executive vice president role, effective December 1.
Kinross, one of Canada's largest gold companies, replaced CEO Tye Burt with J. Paul Rollinson early in August in an effort to boost capital efficiency and improve the operations of its major projects, Reuters reported.
Canadian mid-tier gold miner Yamana Gold (TSX:YRI) reported a "6 percent fall in third-quarter adjusted profit on Monday as lower metal prices and higher production costs outweighed strong gold sales volumes." Yamana "maintained its production outlook for the year and said its development projects are on time and on budget."
In an article about the gold sector, Bloomberg reported that gold producers are climbing from 28-year lows relative to the metal as they tame costs, raise cash flow and beat profit estimates.
Share valuations of gold miners have improved since mid-year, suggesting a return of optimism regarding the sector, said Kenneth Hoffman, a Bloomberg Industries analyst, adding that Goldcorp (TSX:G,NYSE:GG) and Agnico-Eagle Mines (TSX:AEM,NYSE:AEM) rose the most in almost five months after their earnings last week beat analysts' forecasts.
Company news
Brigus Gold (TSX:BRD,AMEX:BRD) completed a $30-million bought-deal debt financing that is secured by a lien against the Canadian gold miner's properties with a three-year term. Brigus will use $24.4 million to repurchase 4 percent of the existing 12 percent goldstream with Sandstorm Gold (TSXV:SSL,AMEX:SAND). Under the agreement with Sandstorm, Brigus may repurchase up to 6 percent of the goldstream until January 1, 2013.
Securities Disclosure: I, Karan Kumar, do not hold equity interests in any companies mentioned in this article.