What Do Gold Experts Think About Bitcoin?
Nov. 07, 2017 04:40PM PST
Precious Metals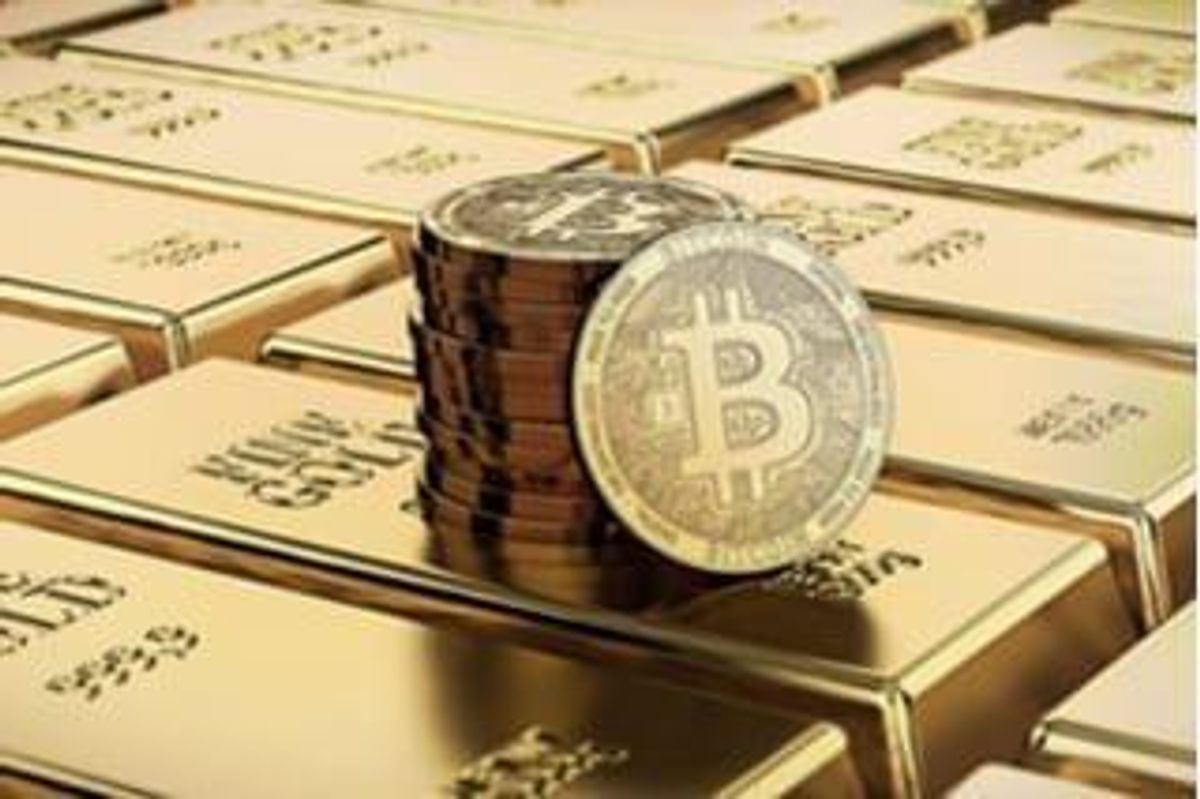 Thinking about trading your gold in for cryptocurrencies? Here's why today's top gold experts believe you should keep gold in your portfolio.
2017 is nearly over, and it's safe to say that one of the biggest stories in the gold space this year has been cryptocurrencies. 
While the gold price has struggled to stay above $1,300 per ounce, the price of bitcoin, the most popular cryptocurrency, has soared, rapidly reachingnew record highs.
Against that backdrop, faithful gold investors have been wondering whether it's time to trade in their coins and bars for bitcoin or another cryptocurrency. And who can blame them? With so many suggesting that bitcoin is the new gold, it's tough not to at least consider the idea.

Top experts in the gold space are also putting their minds to the question, and after speaking to a number of them, we found that three main themes emerged. Read on to learn what points they made — and let us know in the comments whether you think gold or bitcoin is the better investment.
1. Gold and cryptocurrencies aren't comparable
When asked whether gold and cryptocurrencies compete with each other, the market watchers we spoke with said they don't think that's the case.
Summing it up succinctly, veteran investor Rick Rule of Sprott US Holdings commented, "I'm a fan of cryptocurrencies … [but] I think ultimately that the cryptocurrencies and gold serve a very, very different purpose, and I see them as being complementary, not competitive."
Expanding on that idea, Chris Blasi of Neptune Global Holdings said, "except for them both being considered outside the mainstream, that's their only commonality … besides that they're different." He believes cryptocurrencies are "not a substitute for gold for a number of reasons," with one being that they are "completely driven by technology, and the other isn't — it's a 5,000-year form of money."
Other players in the gold space have cited a huge number of additional reasons that cryptocurrencies and gold are not alike. For example, Goldman Sachs (NYSE:GS) recently suggested that when considering the main characteristics of money (durability, intrinsic value, unit of account and portability), gold beats cryptocurrencies on three out of four counts.
Like Blasi, Louis James, editor of the International Speculator, also tapped into the idea that gold and cryptocurrencies are alike, but only insofar as they're outside the mainstream.
"That tells you something about our world today — that there's that much market for something that's supposedly inflation proof," he said. "But that's very different from the security of something that for thousands of years has been acceptable as a form of payment or wealth storage all over the world … gold is gold — it's the ultimate form of security, and I don't think cryptocurrencies quite fill that role."
Want to hear more arguments about why gold and cryptocurrencies don't compete? Other well-known investors such as James Rickards and Frank Holmes and have made similar arguments.
2. But it's possible to make money in cryptocurrencies
While today's best-known gold experts may not think cryptocurrencies and the yellow metal fill the same role, many believe that it's possible to make money in the cryptocurrencies space.
"I think if anyone wants to be into cryptocurrencies, have at it. I think if you're nimble you can get into almost any of them and make money," said David Morgan, publisher of the Morgan Report, earlier this year. "I would just caution people to use a free trade, which means once you double your money, take your original capital out and let the rest ride."
Some gold fans have already made money in the space. "I actually recommended bitcoin in 2013, so I was a bit ahead of the curve on that one — we have since sold," said Nick Hodge of the Outsider Club.
That said, it's worth noting that not all gold-focused investors think cryptocurrencies are a safe bet. In fact, many do not. Rickards, for one, has said that while he knows cryptocurrencies have made some people wealthy, he doesn't own bitcoin and doesn't recommend it. "My reasons have to do with bubble dynamics, potential for fraud and the prospect of government intrusion," he said.
Doug Casey of Casey Research has also voiced concerns about a bubble in cryptocurrencies — though overall he's optimistic. "It's late in the day for bitcoin," he said. "It's a bubble, but I think the bubble is going to get bigger. It's not a prediction, but I do anticipate that's going to happen — maybe much bigger."
Interested in hearing more about the potential bubble in cryptocurrencies? Along with the individuals quoted here, execs from many well-known institutions, including Societe Generale (EPA:GLE), JPMorgan (NYSE:JPM) and Credit Suisse (NYSE:CS), have expressed that belief.
3. And the technology behind cryptocurrencies is valuable
The blockchain technology behind cryptocurrencies also has some gold experts intrigued. Put very simply, a blockchain is a digitized, decentralized public ledger of all cryptocurrency transactions. They use what's known as distributed ledger technology, and were originally developed as an accounting method for bitcoin; however, today blockchains are used in other commercial applications as well.
As Thom Calandra of the Calandra Report said, "blockchain technology [is a] distributed ledger system that provides anonymity, but also provides a certifiable record of transactions — it's going to be around for a long time." Hodge made a similar comment, noting, "I think that the real benefit of the cryptocurrencies is the blockchain ledger."
Casey also believes in the value of blockchain technology. "People say [bitcoin is] worthless — no, it's not," he said, adding, "it's valuable as a transfer device for moving money without using banks, without using the SWIFT system. And three-quarters of the people on this planet live in countries where they have to use [currencies that are worthless elsewhere]. They're all going to go to bitcoin"
And finally, Rickards' two cents is as follows: "I believe in the power of the technology platforms on which the cryptocurrencies are based … [s]o although I am a bitcoin skeptic, I believe there is a great future for the blockchain technology behind them."
Applications for blockchain technology outside the cryptocurrencies space are already being explored by a growing number of companies. Check out our list of blockchain technology stocks for more details.
Investor takeaway
While today's top gold investors may believe it's possible to profit from cryptocurrencies, and may think blockchain technology has a place in the world moving forward, it's clear that overall they don't see cryptocurrencies unseating the yellow metal. That's hardly surprising, but worth keeping in mind as the excitement about cryptocurrencies continues to grow.
At the very least, those who favor either cryptocurrencies or gold may want to consider some diversification in the times to come.
Don't forget to follow us @INN_Resource for real-time news updates!
Securities Disclosure: I, Charlotte McLeod, hold no direct investment interest in any company mentioned in this article.
Editorial Disclosure: The Investing News Network does not guarantee the accuracy or thoroughness of the information reported in the interviews it conducts. The opinions expressed in these interviews do not reflect the opinions of the Investing News Network and do not constitute investment advice. All readers are encouraged to perform their own due diligence.

Investing News Network websites or approved third-party tools use cookies. Please refer to the cookie policy for collected data, privacy and GDPR compliance. By continuing to browse the site, you agree to our use of cookies.