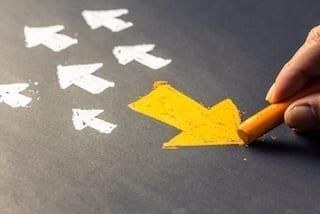 PDAC President Glen Mullan also runs Golden Valley Mines, a company focused primarily on grassroots exploration in Quebec and Ontario.
Grassroots exploration has long been a passion for Glenn Mullan, and even though he's now busy in his new post as PDAC president, he's still playing a key role in finding exciting new assets.
In addition to fulfilling his PDAC duties, Mullan is president and CEO of Golden Valley Mines (TSXV:GZZ), a prospect generator focused primarily on gold and base metals properties in Quebec and Ontario. The company's aim is to test initial grassroots targets and then find partners that are able to fund further exploration.
In the interview below, Mullan explains what sets Golden Valley apart from other juniors, and outlines some of the company's most compelling joint ventures, one of which is a cobalt property in Ontario. He also discusses why he believes Canada is "right at the top of the list for the world stage in the mining industry," and touches on where he sees the gold price going in 2017. Read on to see what he said.

INN: Can you start by telling me a little about Golden Valley? GM:
Golden Valley has been around for 17 years. It is very different in its makeup than any other junior that I can name, and that's what really sets it apart. The company's anchor asset is the nearly 50-percent stake it owns in Abitibi Royalties (TSXV:
RZZ
), which has a
royalty on Canada's largest gold mine
; the share structure [at Abitibi Royalties] is hard to beat because it's small and getting smaller.
[Aside from that,] Golden Valley is very traditional in the way it approaches exploration, except that it uses other people's money through joint ventures — the company doesn't dilute itself and raise money or spend money itself, it uses joint ventures to fund all of its exploration. We have over $11 million in active programs going on in Canada, mostly gold properties, although one of them is cobalt, and our partner there is an Australian private company; we also have several other gold projects [in] Quebec and Ontario.
We've doubled our insider ownership in the past 12 months, and that's primarily a reflection of what we've been talking about. I think if Golden Valley were a new company, or a company doing its IPO, and we said insiders owned 25 percent, that would probably resonate well with a lot of people who think you should have skin in the game — for a 17-year-old company it's pretty impressive.
INN: The prospect generator and royalty models are definitely generating interest right now. GM:
The prospect generator model is something that lots of newsletter writers trumpet now, but we've been doing that for more than 20 years — staking ground, acquiring properties, expanding our interest in them, finding partners as early in the exploration stage as was practical and primarily letting joint ventures fund exploration. You can't do everything yourself, and if you do, you destroy your share capital,
We try to make sure that our projects are credible and attractive to outside participants. Typically we spend a few hundred thousand dollars on a property, and then try to find a partner that spends several million. [In doing so,] we've accumulated a fairly substantial portfolio of royalties — not just grassroots royalties, but now a royalty on part of the Canadian Malartic gold mine through Abitibi Royalties.
INN: Are there any projects you're waiting on results from at the moment?GM:
The obvious one is Canadian Malartic, [and]
Agnico Eagle Mines (TSX:AEM,NYSE:AEM) and Yamana Gold (TSX:YRI,NYSE:AUY), the owners of the mine, really set the tempo on that. We typically receive results from them on a quarterly basis, and that's something we do set our watches by — we carefully monitor all of the disclosures from both Yamana and Agnico Eagle, and also the Canadian Malartic General Partnership.
In between their webcasts and conference calls, we receive news from our other partners, like Alexandria Minerals (TSXV:AZX), Bonterra Resources (TSXV:BTR), Sirios Resources (TSXV:SOI) and Battery Minerals, the Australian company working on the cobalt property. Between those four joint ventures and partnerships, we have a steady news flow that's funded by our partners. I wouldn't say there's any one property that's necessarily the leader, but certainly Sirios had good success last year on its new project in James Bay, and Alexandria has had a lot of success in the Val-d'Or Camp. Those are two that have generated a lot of news flow over the past few months in particular. And at
the same time, we're out looking for new properties, staking claims, acquiring new ones and trying to create new partnerships.
INN: Those companies are all working on Canadian projects, and most of Golden Valley's projects are Canadian. What appeals to you about Canada? GM:
That's a whole separate conversation, but I would begin with our currency. It's always seemed like a bad business model to me to be a Canadian junior raising Canadian dollars and then spending US dollars in Africa. The only time we worked externally and used US-backed currencies to fund exploration is when the Canadian dollar was at par. We still look carefully at other continents, and geological models from Australia, South America, Central America and Africa, to name a few, but as soon as [the Canadian dollar] started to lose traction we really started to move away from most of the international projects.
The main reason we like Canada is the geology, mineral production history, current mineral production and regulation. Canada has the clusters that make it attractive, from raising money, spending money, finding a mine, permitting a mine, developing a producing asset, having the ability to do business transactions and so on. Canada is right at the top of the list for the world stage in the mining industry.
INN: Can you talk a little more about your cobalt property? Cobalt in Ontario is quite a hot topic right now, and I know there is some skepticism. What are your thoughts? GM:
I acknowledge that it's early days for the cobalt story, in Canada in particular. All I can tell you is our property is a bit of an anomaly. We were looking for gold on the Cadillac-Larder Lake break west of Kirkland Lake near Matachewan, Ontario, and while drilling geophysical anomalies that were assumed to line up with the break, we actually found a fairly significant cobalt-
nickel
–
silver
intersection — that's what was attractive to our Australian partner. It's a very good intersection, we ended up with something like 4 percent cobalt over better than 4 meters. [There are] some very high grades within that, multiple samples — 0.4 percent nickel and about 12 grams silver. The only other work we've done in that general area was for gold, and it was not successful for gold.
It's very hard to say how the story will evolve. I look closely at the developments going on in the main cobalt camp, and in Quebec and in other places where suddenly there has been a flurry of transactions. The geology is pretty hard to beat in the main cobalt camp — it is much better known for silver than cobalt, and in the early 1900s that was where the state of the market took us. This is a different circumstance in that in this wave of activity it's going to be mostly focused on cobalt as the primary commodity. It remains to be seen what's going to happen a year from now. [Investors should] take their time and look carefully at the different opportunities. Certainly you always have to position yourself in terms of global markets. China sets the tempo for cobalt, and cobalt production in particular.
INN: Where do you see gold going in 2017?GM:
Far be it from me to predict what the price of gold will be in 12 months — I'm pretty certain whatever number I pick will be dead wrong. We have to remember that our position in this whole mosaic is to discover metals that are economically attractive and find ways to extract them in an affordable way and get them to market. Trying to anticipate what the cycle will be seven years from now should we be successful is a gargantuan task.
We really try to focus our efforts on affordable exploration — knowing geology and using very conventional techniques to try to derive exciting opportunities. Whether it's
copper
–
zinc
VMS projects
, or gold-silver projects, that's our stable — we try to stay focused on what we know. There's a lot of activity on
rare earths
,
lithium
and cobalt and other materials, and to the extent that we find affordable, attractive, credible opportunities we [would consider those metals], but we stay focused with about 80, 85 percent of our portfolio being in gold and base metals. That's been our business model from the beginning.
INN: Anything else you'd like to add?GM:
We've
talked about Golden Valley and Abitibi Royalties. Abitibi Royalties is the fun one because it's done well, it owns royalties, it doesn't dilute and [the company is] buying back shares — it's the one that ticks all the boxes. But it's important to remember that it was exploration that created all the value, including at Canadian Malartic. Someone had to be taking chances and exploring in order for that value to be derived. We do that with our joint ventures, and we also have a subsidiary called Val-d'Or Mining. It has a whole bunch of grassroots properties in the Abitibi Greenstone Belt — a whole bunch being over 60 — and we will be exploring on that with a fairly aggressive program over the next 12 months. It's an opportunity for our exploration group to stay focused on value creation. We haven't lost sight of the fun that exploration is, and staying focused on grassroots exploration in particular.
Don't forget to follow us @INN_Resource for real-time updates!
Securities Disclosure: I, Charlotte McLeod, hold no direct investment interest in any company mentioned in this article.
Editorial Disclosure: The Investing News Network does not guarantee the accuracy or thoroughness of the information reported in contributed article. The opinions expressed in these interviews do not reflect the opinions of the Investing News Network and do not constitute investment advice. All readers are encouraged to perform their own due diligence.