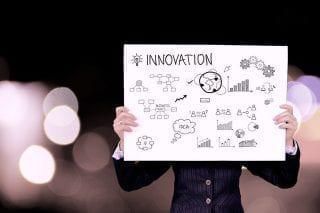 Goldcorp has selected four finalists and eight semi-finalists to compete in the firm's 2018 #DisruptMining innovation contest.
Goldcorp (TSX:G,NYSE:GG) has selected four finalists and eight semi-finalists to compete in the firm's 2018 #DisruptMining innovation contest.
The winner will receive an investment of up to $1 million to fund development of its idea or technology, or for a proof of concept at one of Goldcorp's mines.
"This event is not about incremental improvement, it's about disruption. It's about how we transform a 2,000-year-old business," said Goldcorp VP, technology, Luis Canepari.
The four finalists were chosen from over 100 submissions and are: Acoustic Zoom, EnviroLeach Technologies (CSE:ETI), LlamaZOO Interactive and Open Mineral.
"The four finalists represent the innovative thinking and collaboration our industry needs to ensure mining stays relevant and does its job to fuel the 21st century economy efficiently and responsibly," said Goldcorp COO Todd White.
Finalists
Acoustic Zoom was selected for its ultra-high-frequency 3D Borehole Seismic imaging method, which maps subsurface geological structures while reducing 3D survey costs by up to 90 percent.
EnviroLeach Technologies has developed an eco-friendly alternative to cyanide for use in the hydrometallurgical extraction of precious metals. The Investing News Network caught up with company President and CEO Duane Nelson at the Vancouver Resource Investment Conference in January.
Nelson said the technology, "is designed to replace cyanide across the board, [and] we're seeing very similar leach kinetics to high-intensity cyanide. Recoveries are almost identical, and in some cases our solution actually works better than high-intensity cyanide."
LlamaZOO Interactive has created a software platform called MineLife VR that uses virtual reality technology to enable mining firms to tell better stories with data.
Open Mineral was founded by former Glencore (LSE:GLEN) executives and developed the Open Mineral Exchange to digitize and streamline physical commodities trading. It plans to implement blockchain solutions to reduce costs and transaction processing times.
Semi-finalists
As mentioned, eight semi-finalists have been chosen for this year's #DisruptMining Innovation Expo. Active Minerals was chosen for its Acti-Gel 208 natural mineral additive; it prevents particle build up in slurry pipelines, which improves transport efficiency.
Earth Alive Clean Technologies was highlighted for its Earth Alive EA1 microbial technology, which reduces the amount of dust from trucks traveling along mine access roads. Elemission was selected for its MISSION:CORIOSITY automated core scanner and Infosys for its BlastAID invention, which improves the accuracy of blasting at mine sites.
Minerva Intelligence converts human knowledge into data that machines can understand to improve the ability of machines to identify exploration targets.
Other semi-finalists include the Safescape Edge Protector for improved hauling, Synergen's modular sodium cyanide plant and VEERUM's Digital Twin Platform, which connects what's happening on the ground with planning to improve decision making during early stages of a project.
Event details
Judges include Goldcorp Director Blanca Treviño, Integra Resources (TSXV:ITR) President and CEO George Salamis, McEwen Mining (TSX:MUX) Founder and CEO Rob McEwen and Chrysalix Venture Capital President and CEO Wal van Lierop.
The live "shark tank"-style event will take place at the Rebel Entertainment Complex in Toronto during the Prospectors and Developers Association of Canada convention. It is hosted by Goldcorp and KPMG.
Don't forget to follow us @INN_Resource for real-time news updates!
Securities Disclosure: I, Melissa Shaw, hold no direct investment interest in any company mentioned in this article.