Centerra Gold sees continued pressure from wage inflation and higher oil prices in 2012. VP of Investor Relations John Pearson said they are trying to cut costs and increase efficiency.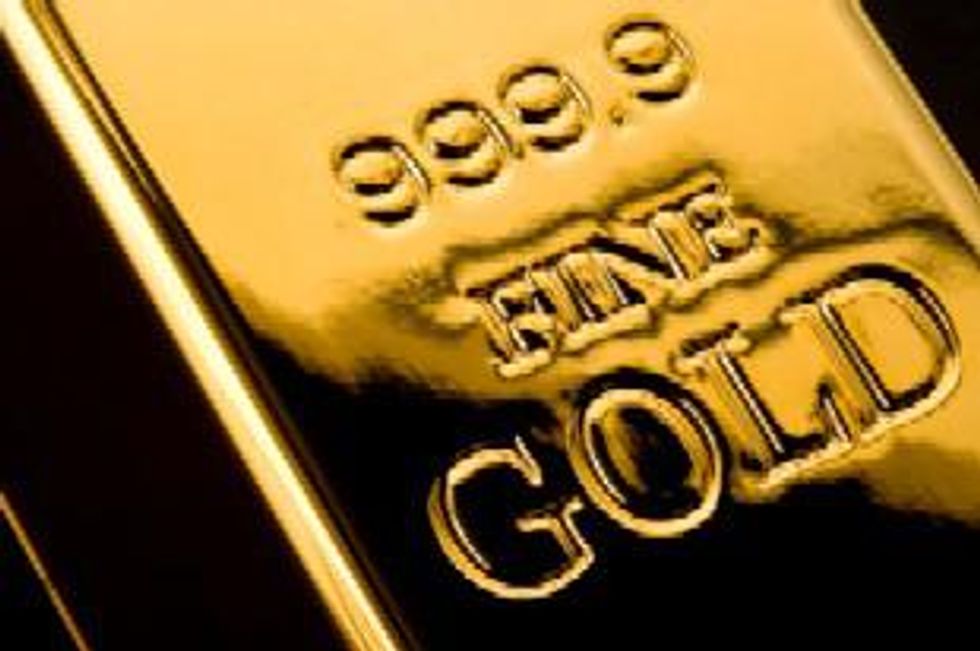 Continued pressure from wage inflation and high oil prices are going to play a role in the rising gold production costs, said Toronto-based, Centerra Gold (TSX:CG), Vice-President of Investor Relations, John Pearson. But the gold producer is trying to cut costs and increase efficiency to combat rising expenses.
"The biggest cost impact for us is wages due to inflation," Pearson said. "Diesel prices are a big impact now. We source our fuel from Russia for both Kyrgyz Republic and Mongolia, and it is very difficult to hedge that material. You don't hedge much on that. Both these countries get fuel at a price that is at a slight discount to world prices. What we try to do is contain our costs. We have renewed the mining fleet at Kumtor (mine) so our productivity is actually going up and is offsetting a bit of that inflation on the cost side of things."
In their third quarter of 2011, revenue rose to $278.4 million from $119.9 million in the year-ago quarter as the price of gold rose sharply. Centerra realized an average gold price of $1,705 per ounce for the third quarter of 2011, an increase from the $1,237 per ounce realized in the same quarter of 2010.
"We do not predict or forecast the price of gold," Pearson said. "Looking at the economic situation, the picture is not all that rosy and it would not surprise me to that gold prices continue to increase."
The median estimate in a Bloomberg survey of 44 traders and analysts is for gold prices to rally as much as 40 percent to $2,140 an ounce in 2012. Bullion was trading at $1,530.07 on December 29, below this year's average of $1,572.47 and six times more than when the bull market began in 2001.
Despite no sign of the gloom and doom fading on the global economic front, Centerra upped its consolidated gold production guidance to a range of 640,000 to 660,000 ounces from 600,000 to 650,000 ounces for 2011. The Kumtor mine, in the Kyrgyz Republic, is expected to produce 580,000 to 600,000 ounces in 2011, up from the previous guidance of 550,000 to 600,000. At the Boroo mine in Mongolia, gold production is forecast to be approximately 60,000 ounces, higher than the previous estimate of about 50,000 ounces.
In early December, Centerra moved quickly to settle a supply disruption of diesel and other materials to its Kumtor mine due to an illegal road block. "There was a slight disruption by a group blocking the road to our marshalling facilities in Balykchy, which is some 270 kilometers from the mine," Pearson said. "There is no disruption now and the mill facility continues to operate at capacity and the interruption will not affect our 2011 production and cost guidance."
Pearson said he could not give a timeline regarding when the government of Mongolia would give the green light for Centerra's Gatsuurt facility to start mining. Centerra ceases mining at Gatsuurt, which is adjacent to Boroo, in December 2010 and currently processes stockpiled material there.
"We are waiting the final approval to commence mining there. I do not have a timetable to give you," Pearson said. "We are awaiting issuance of the final operating permit from the Mongolian government. There is a piece of legislation regarding water basins and forested areas passed in the spring of 2009 and there were some amendments proposed and those amendments have yet to be taken up by the parliament. If those amendments are approved we can get to work pretty quickly. It is up to the parliamentary agenda."
In addition to the Kyrgyz Republic and Mongolia, Centerra has also two exploration joint ventures – Kara Beldyr and Dvoinoy — in Russia. "We are doing surface work, including drilling," Pearson said of the Russia operations. "For instance at our Kara Beldyr property, we are getting encouraging results and will probably have a resource estimate on that soon."
Centerra also has exploration properties in Turkey, China and a joint venture in Nevada. And with $537 million in cash at the end of the third quarter, the company has enough money to fund its operations. "We are building cash as we sell more gold. We are meeting all of our capital requirements from the operating cash flow. We paid a $100 million in dividends this year. Even with that, our cash surpluses have continued."
Securities Disclosure: I, Karan Kumar, hold no direct interest in the companies mentioned in this article.
Investing News Network websites or approved third-party tools use cookies. Please refer to the  cookie policy for collected data, privacy and GDPR compliance. By continuing to browse the site, you agree to our use of cookies.